SKY-HIGH STOCK PRICES FUELING RECORD RUN
San Diego's Top Public Companies See Big Market Cap Gains in FY '21
Monday, October 11, 2021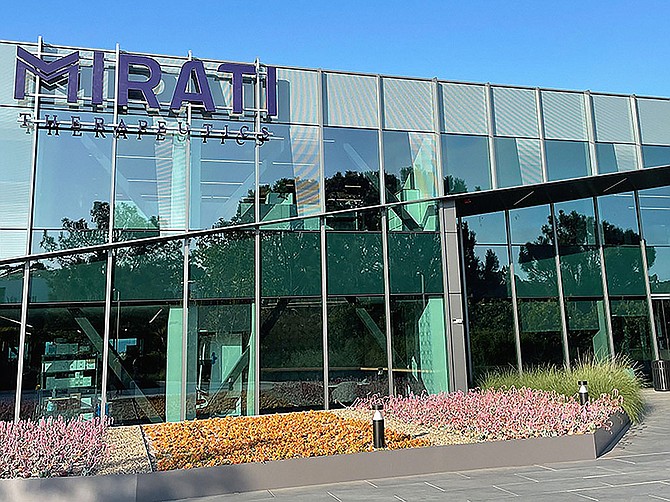 With stock prices marching steadily higher since the end of the global financial crisis in 2008, it's no surprise that San Diego's largest public companies saw sizeable market cap gains in FY '21, confirming that old Wall Street adage that "a rising tide lifts all boats."  

On June 30, 2021, the final trading day of FY '21, the S&P 500 closed near an all-time high – and share prices for many of San Diego's largest public companies also were at or near all-time highs.
 
Six of San Diego's top ten public companies are members of the S&P 500 – Qualcomm, Illumina, Sempra Energy, Dexcom, ResMed and Realty Income. From July 2020 to June 30, 2021, their combined performance helped drive the S&P 500 from 3,150 to 4,360.
 
San Diego's largest public company, Qualcomm, grew its market cap by a whopping 63% in FY '21.  

The market cap for Illumina, #2 on this year's list, has nearly tripled since the company was added to the S&P 500 in November 2015.  

In FY '21, the gene editing giant's market capitalization (share price multiplied by outstanding shares) increased another 21%.
 
ILMN currently trades around $400, down from a 52-week – and all-time – high of $555.
 Nonetheless, a $100 investment in the stock when it IPO'd in July 2000 (at $19.59) would be worth more than $2,000 today.
 
Which brings to mind another old Wall Street adage –'hindsight is 20/20.'
Looking Closer at Top Ten
 
10. Fate Therapeutics (Nasdaq: FATE) increased its market cap to $8.18 billion in FY21 as the clinical-stage biotech saw an increase in revenue of nearly $21 million. The company, which develops cellular immunotherapies for patients with cancer and immune disorders, still posted a net income loss of $173 million.  

Fate shares touched an all-time high of $121 in January 2021.
 
The company's proprietary induced pluripotent stem cell (iPSC) platform enables mass production of so-called "off-the-shelf" engineered cell products. According to a recent report from Grand View Research, the global iPSC market will reach $1.76 billion by 2028.  
9. Mirati Therapeutics (Nasdaq: MRTX) saw its market cap increase to $8.34 billion as the clinical-stage targeted oncology firm grew revenues by an impressive 300%.  

Last month, Mirati named David Meek as the company's new CEO. (Founder and former CEO Charles Baum will remain on the Mirati board.)
 
The FDA recently granted Mirati's adagrasib, which treats non-small cell lung cancer, Breakthrough Therapy Designation.  

CEO Meek said this week: "Mirati is making incredible progress in advancing it's mission to transform the lives of patients with cancer and their loved ones."  

Meek also praised Mirati's robust pipeline, which includes a handful of potentially first-in-class and best-in-class therapies.
 
"We have two late-stage clinical programs, adagrasib and sitravatinib, with ongoing registration-enabling trials," Meek said, adding the company expects to submit a new drug application for adagrasib to treat patients with KRASG12C-mutated lung cancer during the current quarter.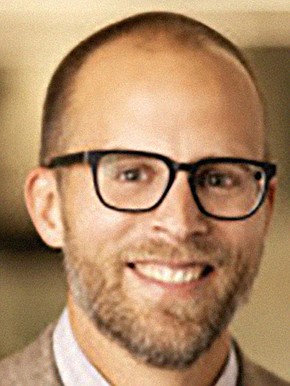 8. Neurocrine Biosciences (Nasdaq: NBIX) dropped one spot on this year's list, shedding about $2 billion in market cap as its stock price slipped from a high of $130 in July 2020 to $98 on June 30, 2021.
 
Neurocrine's chief financial officer, Matt Abernethy, acknowledged this week that share prices in his sector can move sharply. "If you manage a biopharma company based on day-to-day stock fluctuations, your company would feel like quite the roller coaster," he said.
 
Abernethy said Neurorine's Ingrezza, which treats adults with tardive dyskinesia, generated $1 billion in net sales in 2020 and "is growing." Last year, Neurocrine also introduced Ongentys for patients with Parkinson's disease. Sales of that drug are projected to peak at $303 million in 2025.
 
Fortune magazine just ranked Neurocrine at No. 7 on its Best Workplaces 2021 list. Abernethy said, "Everything we do at Neurocrine is focused on discovering and developing treatments for people with great health needs and few options."
7. TuSimple Holdings (Nasdaq: TSP) raised $1.3 billion when the company IPO'd on April 15. The share price of the San Diego-based manufacturer of self-driving trucks gained nearly 40% in the two months following its IPO.
 
The company currently employs 500 at its 80,000-square-foot headquarters in La Jolla and another 400 at the company's operating hub in Tucson. CEO Cheng Lu said TuSimple has already outgrown its local facility and is "looking to double our space."
 
TuSimple has strategic partnerships with UPS, Union Pacific and a number of other major freight carriers. In July, the company announced its autonomous vehicles will use truck leasing company Ryder System Inc's maintenance sites as terminals to help it expand its U.S. autonomous freight network.
 
Lu said large-scale commercial deployment should begin in 2024. Currently, there are about 50 TuSimple trucks transporting cargo on routes along Interstate 10 in Arizona and Texas. "While we are still in testing," Lu added, "all of our trucks do have human 'safety' drivers, just in case."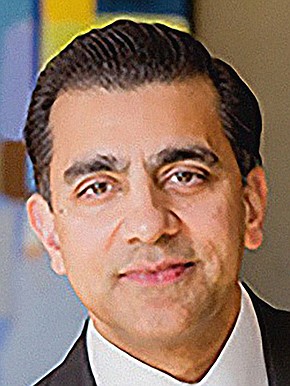 6. Realty Income Corp. (NYSE: O) has held the #6 slot on the list for two years running. The REIT owns more than 6,500 properties in the U.S. and has A-list tenants like CVS Pharmacy, Walgreens and Walmart. The company, which saw its market cap increase almost $5 billion to $25.3 billion, has paid 614 consecutive monthly dividends. 
 
Late last month, Realty Income closed on a $108 million sale-leaseback transaction in Spain with Carrefour, Europe's largest food retailer. The transaction represents the REIT's first acquisition in Continental Europe.
 
"We are pleased by the significant momentum we see across all facets of our global real estate platform as a result of the accelerating number of opportunities afforded to us by our growing size and scale," said Sumit Roy, president and CEO at Realty Income. "Our competitive cost of capital is one of our key competitive advantages."  

In August, Realty Income shareholders approved a merger with Phoenix-based REIT VEREIT (NYSE: VER). Roy, who will be CEO of the combined companies, said the $15 billion all-stock transaction will create one of the country's largest REITs – and should close by year's end.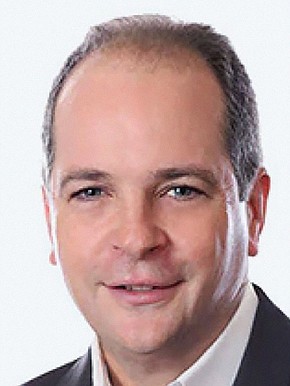 5. ResMed (NYSE:RMD) makes lifesaving ventilators that aid in the battle against COVID-19. The company's market cap nearly doubled last year and climbed another 25% – to $27.7 billion – in FY '21.
 
"We help millions of people with chronic respiratory conditions, and we are the global leader because we have a long track record of constantly improving our connected solutions ecosystem and the therapy experience," said ResMed CEO Mick Farrell.
 
Since mid-June, Farrell said demand has surged to "unprecedented" levels at ResMed following a competitor's recall of 3 to 4 million devices.  
 
In August, ResMed launched its latest sleep apnea therapy platform, which Farrell described as "next-generation."  

While global supply chain issues and "component shortages" continue to limit ResMed's total manufacturing capability, Farrell said ResMed is "doing everything we can to source additional components."
 
4. Dexcom (Nasdaq: DXCM) fell one spot on this year's list, with a $41.2 billion market cap that increased 10% year-over-year.  

During the previous fiscal year, the company's market cap grew an astonishing 270%.
 
Demand for the company's continuous glucose monitors (CGM) for diabetes patients is expected to grow substantially, with over 34 million diabetes patients in the U.S. alone.
 
DXCM shares have gained more than 500% in just the past five years.
 
Dexcom is poised to launch its newest CGM – G7 – later this year. The G7 will use a new and improved application – and be 60% smaller than the current G6, making it the smallest CGM device available.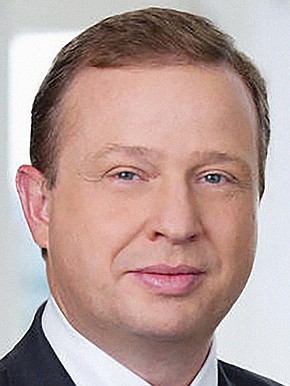 3. Sempra Energy (NYSE: SRE) moved up one spot this year to join the top three. The parent company of San Diego Gas & Electric grew to $41.7 billion in market cap while seeing revenues rise from $10.8 billion to $11.37 billion.
 
"Sempra Energy is committed to creating long-term, sustainable value for shareholders and other stakeholders," said Trevor Mihalik, executive vice president and chief financial officer at Sempra.  
 "We are pleased with our solid year-to-date financial results," Mihalik added. "Our simplified business model and narrowed strategic focus to growing markets continue to provide strong support for our financial and operational results."
2. Illumina (Nasdaq: ILMN) grew its market cap by more than 21% to $69 billion in FY '21. The gain in share price came even as the company's revenues decreased 9% compared to FY '20.
 
Regulatory challenges surrounding Illumina's proposed acquisition of Grail have spooked investors and the company's shares are currently trading in the middle of their 52-week range at around $400.
 
Illumina is spending $8 billion to acquire Grail. (The company already owns 14.5%.)
 
Sam Samad, chief financial officer at Illumina, said this week that since the acquisition announcement in August, the FTC has conducted an administrative hearing and a decision is expected in Q1 '22.  

Court proceedings regarding the proposed merger are ongoing in Europe as well.  
 
Samad said the first half of 2021 "exceeded expectations" at Illumina. "We saw revenues of more than $1 billion in both Q1 and Q2, and raised 2021 guidance in both quarters."  

In Q2, Illumina also notched its second consecutive quarter of record instrument sales.
 
"This first-half performance demonstrates the strength of our business in clinical applications, including oncology and genetic disease testing, as well as research," Samad said.  

1. Qualcomm – San Diego's top public company and among the U.S.'s 50 largest public companies by market cap, had a banner year in 2021.  

The tech giant, (Nasdaq: QCOM) which licenses wireless communications technology and produces microchips that run many of today's smart phones, increased its market cap from $103 billion to $161 billion.  

The year-over-year total dollar increase in QCOM's market cap is the biggest one-year gain in the company's storied history. Qualcomm's market cap is now larger than the combined GDP of Ecuador and Costa Rica.  

In 2021, Qualcomm expanded into a number of new areas while further diversifying the scope of its operations in the video gaming and autonomous-driving vehicle sectors.  

In January, the company agreed to buy high-performance computer startup Nuvia for $1.4 billion. 
 
And just last month, Qualcomm teamed with a New York-based investment partnership to acquire Veoneer, paying $4.5 billion for the Stockholm-based company's self-driving technology.