HEALTHCARE: HANSEN WINS LEADERSHIP AWARD
Palomar Health CEO Honored
Monday, October 11, 2021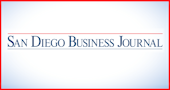 Diane Hansen, president and CEO of 
Palomar Health
 won the CEO of the Year award from The Association of California Healthcare Districts for her leadership and transformation of the North County healthcare district.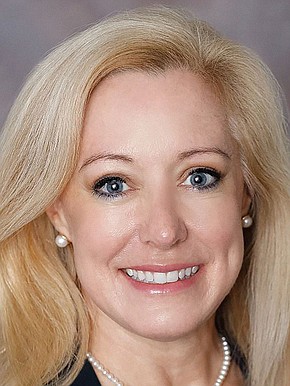 The Association of California Healthcare Districts (ACHD) represents healthcare districts which serve as public entities that provide community-based health care services to residents throughout the state of California. There are a total of 79 districts across the state and four throughout the San Diego region.

Palomar Health is the largest healthcare district serving an 850-square-mile area and a trauma center that covers more than 2,200 square miles of South Riverside and North San Diego Counties.

Over the past three years as the top executive at Palomar Health, Hansen's leadership has helped stabilize the organization's finances, reduce patient length of stay and earned it multiple patient quality awards.

"These accomplishments would not be possible without the tremendous support of the Palomar Health Board of Directors, my executive team and all the top-notch staff at Palomar Health," Hansen said.
Transforming Service

Hansen took the helm of Palomar Health back in 2017 and brought more than 15 years of experience to the role. She previously served as Palomar's executive vice president, finance as well as the director of clinical business operations.

During her time leading Palomar Health, Hansen helped improve operating income by 214% or $22 million, through a series of financial decisions including renegotiating multiple unfavorable contracts.

"When we appointed Diane as president and CEO in late 2017, we knew she had monumental barriers to overcome so we never expected the positive outcomes to happen so quickly," said Palomar Health board chairperson Linda Greer. "Everyone who visits or lives in the region are beneficiaries of her strategic and wise decisions."

Hansen said that not only were there financial struggles to overcome, but there were also quality challenges for patients that needed to be addressed.
 
"When I stepped in, we did a lot to reverse that path, and we redesigned our entire governance process over quality," Hansen said. "We did a lot of additional education with our staff. We put in a lot of auditing functions within our processes to make sure that we were capturing any issues and trying to identify those early on."

Part of her strategy meant setting the tone for a more just culture where employees wouldn't feel afraid to report incidents or near misses. With this in mind, Hansen said these situations could become opportunities for them to identify weaknesses in their processes and make them better.
Expanding Impact

Another notable reflection of Hansen's leadership is the increased efficiency in the way patients receive care. Not only has Palomar Health reduced patient length of stay by seven hours, but the organization has also expanded its services and footprint in North County.

For instance, in 2019 Palomar Health acquired Graybill Medical Group, the only remaining large medical group in North County, which allowed them to expand its physician network.

More recently, Palomar Health has opened a 52-bed acute rehab hospital and is working on a joint venture to build a 140-bed behavioral health hospital and expanding its neonatal intensive care unit (NICU).

"We want people to see us as the place that they can come to get the highest quality of care, the best patient experience and get their healthcare right in their own backyard," Hansen said. "They shouldn't have to travel 45 minutes to an hour away, depending upon traffic to get health care. We can provide the best health care in the nation right here at Palomar."

Formed in 1948, Palomar Health is California's largest healthcare district by area.