DR. GREENTHUMB'S TO OPEN LA MESA STORE THIS MONTH
Popular Dispensary Enters Local Market
Friday, October 8, 2021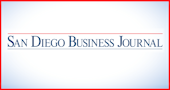 Dr. Greenthumb's
, a dispensary chain founded by Cypress Hill rapper Louis Mario Freese, aka B Real, will soon open a location in San Diego.

Founded in 2018 in Sylmar, Greenthumb's La Mesa store marks its sixth location and its first local brick-and-mortar. Others include Cathedral City, Downtown Los Angeles, San Francisco, Sacramento and a soon-to-open spot near Los Angeles International Airport.

Dr. Greenthumb's touts itself as a top-shelf cannabis purveyor. This includes Insane, Alien Labs, Cannabiotix and Wonderbrett, according to a spokesperson. The La Mesa addition is a strategic growth move to continue to drive fleetwide revenue, according to the company.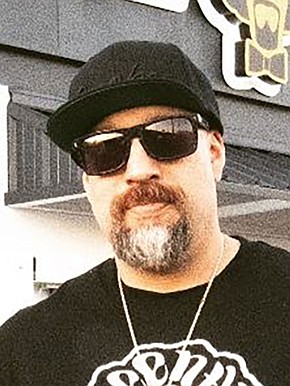 "I'm so excited to bring the Dr. Greenthumb's experience to San Diego," said B Real. "The community here loves high quality cannabis and I feel honored not only to be able to deliver top shelf product, but to celebrate the community that has shaped who I am as an artist, entrepreneur, activist and person."
Over $12 Million
 
La Mesa has become somewhat of a hub for recreational and medicinal cannabis; it is one of only two cities in East County - the other being Lemon Grove - that allows for legal cannabis dispensaries. This follows a 2017 vote that approved a measure to allow them within city limits.

In 2019, adult-use cannabis taxation yielded over $12 million to the city of San Diego and $183K to the city of La Mesa, according to data provided by California State University San Marcos. In 2020, the cannabis industry pumped an estimated $17.5 billion into the US economy, as per reports.
 And, in 2021, the financial impact of cannabis is expected to be five-times greater than the previous year, or roughly $92 billion.
 
The largest player in the United States cannabis industry is California, say experts, and is expected to generate close to $20 billion in revenue this year. This accounts for more than 21% of the total cannabis economy's value for 2021.
Employ 30

Freese says the La Mesa addition will bring roughly 30 jobs to the city of San Diego and will positively impact the local economy.

"We will employ 30 people in the community and expect that to increase over time," he said.
 "Additionally, we've spent $2 million on contractors, service providers and vendors who work in the area and on fees in the planning and construction phases of this business that goes back into the community here. We expect to pay significant tax revenue to the local municipality and the state, that's for sure."
Dr. Greenthumb's

FOUNDED: 2018
FOUNDER: Louis Mario "B Real" Freese
HEADQUARTERS: Sylmar
BUSINESS: Dispensary chain
EMPLOYEES: 20
WEBSITE: 
www.sandiegodgt.com

NOTABLE: Dr. Greenthumb's is named after Cypress Hill's 1998 single of the same name.
CONTACT: 858-222-2527