Qualcomm Teams with SSW Partners to Acquire Veoneer
Tuesday, October 5, 2021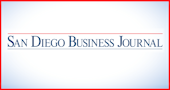 Qualcomm (Nasdaq: QCOM) and SSW Partners, a New York-based investment partnership, have teamed up to acquire Veoneer for $4.5 billion. 


The announcement was made on Monday. 


According to the terms of the deal, Qualcomm will buy Veoneer's self-driving subsidiary Arriver and integrate it with its Snapdragon Ride chip platform for cars.  


SSW Partners plans to sell off the remaining part of Veoneer's businesses.


"Qualcomm is the natural owner of Arriver," said Cristiano Amon, president and CEO. "By integrating these assets, Qualcomm accelerates its ability to deliver a leading and horizontal ADAS solution as part of its digital chassis platform." 


ADAS – of advanced driver-assistance systems -- are groups of electronic technologies that assist in driving and parking functions. 


In making the announcement, Amon also said he believes the deal benefits both Qualcomm's and Veoneer's shareholders.  "[It] positions all of Veoneer's businesses for success and provides a compelling opportunity to customers and employees." 


"This transaction creates superior value for our shareholders," said Jan Carlson, chairman, president and CEO of Veoneer. "It also provides attractive opportunities to our Arriver team at Qualcomm and allows our other businesses to find long-term industrial partners where they can continue to develop." 


Stockholm-based Veoneer had agreed in July to be bought by Magna International for $31.25 a share. Qualcomm and SSW are paying $37 a share for the company. 


In January, Qualcomm agreed to buy high-performance computer startup Nuvia for $1.4 billion.