RETAIL: SAN DIEGO CAR WASH BUSINESS HAS CULT-LIKE FOLLOWING
Soapy Joe's Celebrates a Successful Decade
Monday, October 4, 2021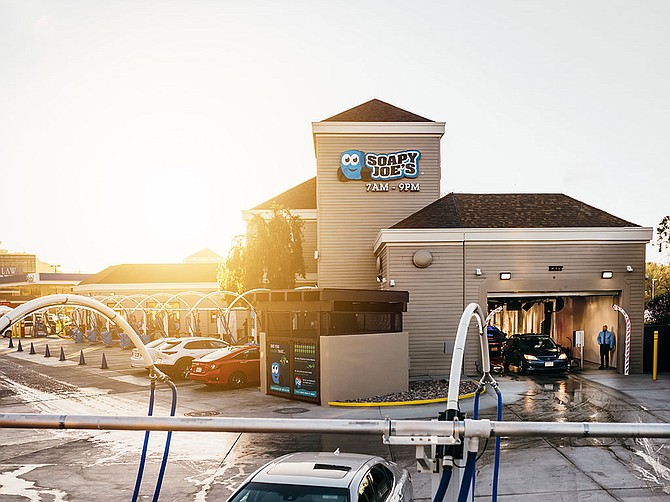 Soapy Joe
's CEO Lorens Attisha "stumbled" across his first car wash by accident 20 years ago while considering investment opportunities in the San Diego area. "The business was closed and in foreclosure," he said. "But I looked at it and thought, 'This could be a great opportunity.'"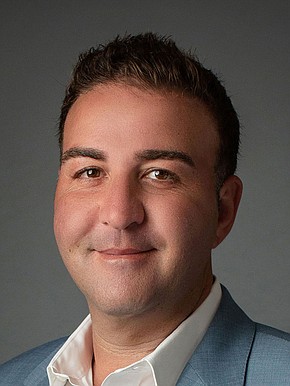 Attisha bought the property – then known as the Route 56 Car Wash – and rebranded it Betty's, after his mother. "We got a lot of attention because of that name," he said.  

"Before we opened, we asked people where they liked to wash their car. We discovered nobody ever knew the name of their car wash," Attisha said. "They'd always say, 'You know, it's that place over on so and so street.' We saw that as a huge branding opportunity."
 
Attisha scaled his family-owned business over the next decade to include four additional car wash locations. Then, in 2008, after almost deciding to exit the car wash business, he crafted a new business plan for a membership-centered, branded model.
 
"We went to investors with our plan and they loved it. But they wanted 80 percent of our company," Attisha said. "So, we decided to raise the capital ourselves and opened the first Soapy Joe's in 2011."
 
Today, there are 15 Soapy Joe's in the San Diego area, with nine more locations in development. "Within the next 24 to 36 months, we'd like to have 50 locations," Attisha said.
Cult-Like Following
 
The company, whose outlets are open from 7 a.m. to 9 p.m. seven days a week, has attracted a cult-like following. "Drive in dirty and drive out clean for a fair price," wrote one satisfied customer on Yelp.
 
Customers pay a monthly fee for unlimited washes for one vehicle. Membership starts at $20 a month.
 
Attisha said Soapy Joe's locations are growing 25% to 30% annually. "We have private equity firms calling us every day," he said. "Even with COVID, the car wash business has stayed pretty healthy."
 
A San Diego native, Attisha, 39, is a serial entrepreneur who has been active in the real estate, energy and retail sectors. He was a finalist for the Business Journal's '40 under 40' award and also was nominated in 2020 for the publication's CEO of the Year.  

"I remember standing on a crate to work a cash register at my father's liquor store when I was 10 years old," he said. "Since I was a boy, business is all I ever wanted to do."
Eco-Friendly Message

The car wash business, he said, is "labor intensive. You have to satisfy every customer but in uniquely different ways."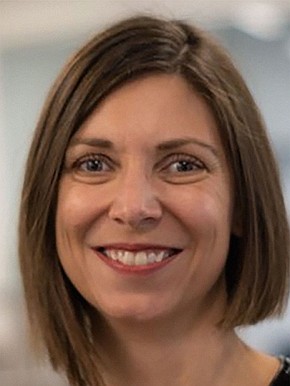 Soapy Joe's uses advanced water reclamation systems and the company's eco-friendly message resonates with customers, said Anne Mauler, Soapy Joe's VP of marketing. "Soapy Joe's saves 80% of water used compared to washing a car in your driveway."
 
To celebrate the opening of its 15th location in Mission Valley, Soapy Joe's donated $1,000 to the San Diego River Park Foundation.  

Over the past 10 years, through its annual Soapy Joe's Day and other efforts, the company has donated an estimated $2 million in free car washes to veterans, healthcare workers, teachers, firefighters. "We learned early on that it's important to support our local community. In turn, they support us back," Attisha said.  

"We've also engaged in high-level sponsorships with SDSU men's basketball, SD Loyal Soccer, Komen Race for the Cure, Support the Enlisted Project (STEP), San Diego Center for Children, Rady's Children's Hospital, The Emilio Nares Foundation, The Firefighter's 9-11 Stair Climb and I Love a Clean San Diego, to name a few," Attisha said.  

In all, Attisha estimates the company has given in excess of $3 million "to the communities in which we live and work."
Company Partners with Costco
 
Soapy Joe's has distribution at seven area Costco stores. "Our goal is to be in every Costco in San Diego," Mauler said. "Costco has been an awesome partner and has helped us reach new audiences by selling our annual passes."
 
Some Soapy Joe's also include gas stations or convenience stores; one location offers oil changes and car repair services. "If those businesses were already there, we like to leave them in place," Attisha said. "The one-stop shopping option makes it more convenient for our customers."
 
Meanwhile, the company's popular B2B fleet program is adding "one to two new accounts every week," according to Mauler.  

The Soapy Joe moniker was actually suggested by an entry-level, frontline employee. "We're a company that's not afraid to take a risk and do something different," Mauler said.
 
Soapy Joe's "secret sauce," according to its CEO, "is actually "a bunch of ingredients. We really care – about the community and about our employees. We have a passion. We love what we're doing. But our employees are really what make Soapy Joe's special."
 
"We're constantly asking what we can do to make Soapy Joe's a better place to work," Attisha added. "We know that when our team members are happy, they'll pass that energy along to our customers."
 
Attisha said it's an "honor" to receive personal recognition from publications like the Business Journal and see his company named 'Best Car Wash in San Diego.' But his ultimate goal is for Soapy Joe's to top just one list – "Best Place to Work in San Diego." 
Soapy Joe's

Founded: 2008
CEO: Lorens Attisha
Employees: 350
Locations: 15 in San Diego County
Location growth: 25-30 percent annually
Website: 
www.soapyjoescarwash.com

Contact: (855) 762-7956
Notable: Soapy Joe's mascot was created in an online crowd sourcing competition among graphic designers