DINING: REGION BOASTS A PLETHORA OF HISPANIC CULINARY OFFERINGS
Latino-Owned Food Businesses Thrive
Monday, October 4, 2021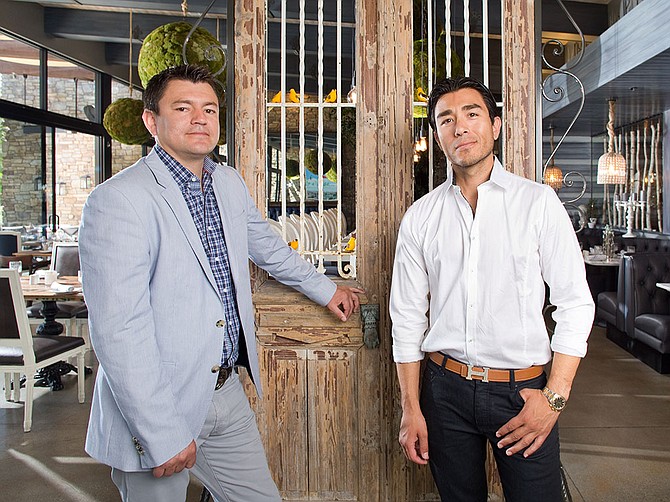 San Diego's proximity to Mexico and rich Hispanic heritage has undeniably helped shape its gastronomic identity.
 
From fast-casual taco shops to upscale Mexican cuisine and Mexican-American fusions to Spanish, Caribbean and South American influences, the foodie city has a plethora of Hispanic and Latino-owned offerings that make up a large portion of its expansive culinary scene. Not only does San Diego boast cross-border and Baja flavors, America's Finest City also offers many other international epicurean styles, including Cuban, Dominican and Venezuelan, to name a few.

Despite the economic downturn in 2020, these local Hispanic and Latino-owned food places continue to thrive. In fact, Latino small business owners, a large portion of which are restaurant owners, are the fastest growing group of entrepreneurs in the United States, according to a recent study from Stanford University. Over the past 10 years, the number of Latino business owners grew 34%, compared to 1% for all business owners in the U.S., the data states. Today, more Latinos than ever are applying for small business loans to launch or grow their operations.

In San Diego County specifically, Latino and Hispanic operators remain strong. For Hispanic Heritage Month, which runs from September 15 through October 15, the San Diego Business Journal is highlighting six of these flourishing and diverse local businesses.
First Latin Nightclub in San Diego

Headquartered in the Gaslamp Quarter, Cafe Sevilla was opened in 1987 by Spanish-born owners Rogelio Huidobro and Janet Huidobro. The concept was inspired by traditional Spanish culture and originally started as a meeting venue before it morphed into a bar and restaurant. Before they knew it, Cafe Sevilla had become so popular with locals and Spaniards alike, that it evolved into an all-encompassing cultural experience that put on display the flavor and flair of Spain.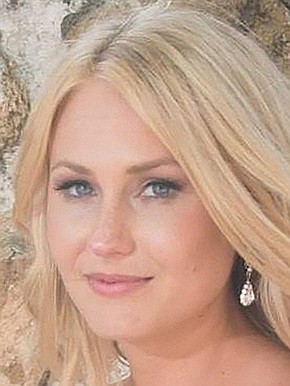 "When they first opened the tapas bar in 1987, the space was under 1,000 square feet and Rogelio and Janet were able to fund the space themselves given the circumstances," said Holly Losey, director of marketing for Sevilla Companies. "In 1991, Rogelio and Janet expanded into the San Diego theater space next door and were able to open a full dining room that was open seven days a week. They also turned the basement into a nightclub, becoming the first European/Latin nightclub in all of San Diego."

Cafe Sevilla eventually outgrew the fourth Avenue location and in 2011, moved to its much larger, present tri-level space on Fifth Avenue, she said. The founders later opened two more locations: one in downtown Long Beach and another in Costa Mesa.

Today, the brand has become synonymous with the sound of Gypsy music and the aroma of saffron-infused paella, said Losey, a rice recipe originally from Valencia, Spain, that is often considered the country's national dish. It employs 200 staff members and has served well over a million paellas since inception and welcomes more than 5,000 weekly customers.
 
"We've managed to stay relevant for over 30 years and we attribute that to the fact that we constantly reevaluate what we can do better while staying true to our authentic Spanish roots," she said. "Sevilla's menu has maintained its traditional concept since its inception in 1987... Now Sevilla serves over 40 tapas from regions all over Spain along with six different types of paellas, fresh seafood and savory meat dishes. And let's not forget about the award-winning sangria, which is a staple to any Spanish meal. The recipe has not changed for over 30 years and is a closely guarded secret."

In 2022, Cafe Sevilla is considering opening a fourth location, said Losey.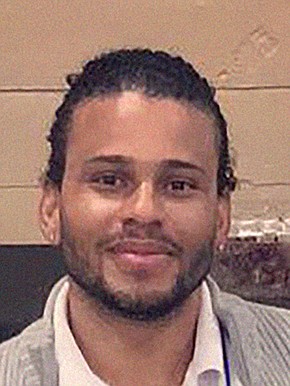 Only Dominican Food Place in California

After moving to San Diego from the East Coast in 2016, Delinson Ventura-Foster and his family noticed a lack of Caribbean food options in the county. The family decided to take advantage of the opportunity and opened Tropical Savor Bar & Grill in the Downtown area in the early part of 2018. The vision, says Ventura-Foster, who is part-owner of the family-owned and operated business, was to bring island cuisine to the west.

"We noticed that the Caribbean islands were not very well represented in the diversity of the food industry in this area," he said. "The goal for the restaurant was to bring the Latin-Caribbean atmosphere and flavor to San Diego. Our secondary goal was to create awareness and bring something different for people to enjoy and savor. In Southern California, when Latin food is mentioned, people automatically think of the delicious Mexican food that is available. So, we wanted to create awareness to let the community know Latin food is more than what it is thought to be in the area. We had a vision and a goal to expand beyond San Diego and conquer the West Coast with our unique concept and product."

Self-funded, Tropical began to scale its second year in business, said Ventura-Foster, who runs the business with his father and sister. This was as a direct result of a promotional video by popular social media brand "Pero Like," which touted it as the only Dominican restaurant in all of California. The Pero Like influencers gave Tropical Savor two thumbs up after trying its authentic "tres golpes" dish, which consists of boiled and mashed plantains, fried eggs, fried salami and fried cheese topped with onions and its sancocho, or Dominican stew.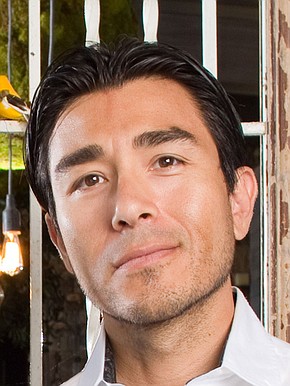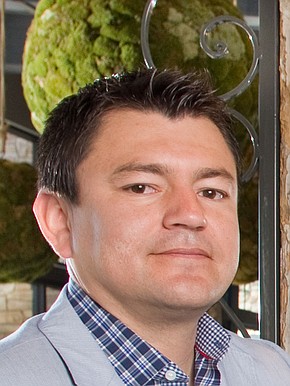 At that point, to sustain the growth, the family decided to get private funding, said Ventura-Foster, and saw continuous growth… until the pandemic emerged last year. With the restaurant closed for some time as a result and then declining sales once it was able to reopen with limitations, the Ventura-Foster family decided to switch gears last June, changing the business model from a full-service restaurant to a catering company for the time being. Today, Tropical Savor Bar & Grill has been renamed Tropical Savor Sazon & Catering.

So far, the pivot has fared well for the brand, said Ventura-Foster. On a monthly basis, Tropical Savor caters between six and seven events. Because there isn't as much overhead or liability, Tropical's profit margins have increased and net profit has leveled out, he said.
 
"We still have the support of our community backing us up," said Ventura-Foster. "I would credit our success to two factors. Number one is the perseverance and optimism of our family and the fact that we never gave up even when we thought everything was lost due to the pandemic. The second is to our supporters and community. The community has been very supportive during this shift."

In the near future, the Ventura-Foster clan is looking to release a line of Tropical Savor products that customers can use to cook at home. This will help grow the brand nationwide, he said, while continuing to serve the local community.
A Unique Take on the Original

In 1981, Arnulfo Contreras and Maria Ines Curiel opened a small restaurant in Spring Valley dubbed Karina's Seafood, named after their eldest daughter. Their intention was to create a better life for their six children, according to David Contreras, son to the couple and now part-owner and operator of Karina's Group, the family's restaurant group. Since then, and whilst the senior Contreras has since transitioned, his children have expanded the Karina's brand to 10 locations throughout San Diego, he said. This includes Karina's Mexican Seafood, Karina's Ceviches & More, Karina's Taco Shop and Karina's Cantina, each offering a unique take on the original.
 
In addition to the Karina's restaurants, the family also operates Savoie Italian Eatery, Taka Sushi and Saffron Thai, all locally based. The original Spring Valley location has since closed, said Contreras.

In the next six months, the family is hoping to open a new fast casual Karina's concept in Barrio Logan, said the younger Arnulfo Contreras, son to Arnulfo Contreras senior, who credits the company's growth to "hard work and our family".
Mexican Food Elevated

Founded in 2012, Puesto is a family-owned artisan kitchen and bar founded by three brothers, Eric Adler, Alan Adler and Alex Adler, and two cousins: Isidoro Lombrozo and Moy Lombrozo. Inspired by their native Mexican cuisine, the five set out to launch a restaurant that would not only honor the authenticity of traditional Mexican flavors and creations, but also elevate it through the use of better ingredients, thoughtful preparation and welcoming atmosphere.

The first Puesto opened in La Jolla that year, followed by Puesto Headquarters Downtown, said Alex Adler. Since then, the company has grown to nine locations, three of which opened during the COVID-19 pandemic, he said. This includes three in San Diego, including the Mission Valley Cerveceria and a location at Petco Park, as well as a spot at Levi's Stadium in Santa Clara and another in San Francisco.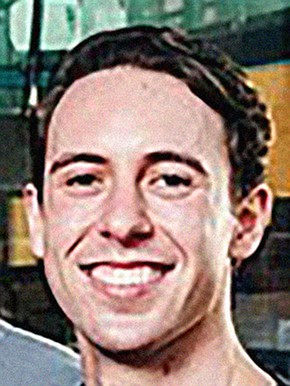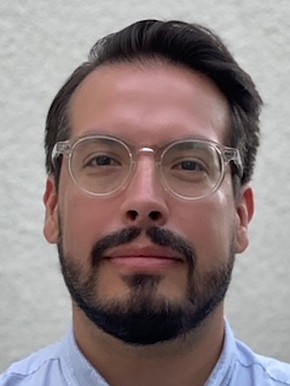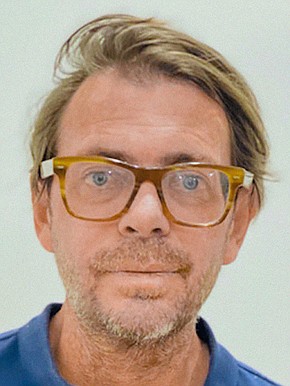 "Puesto was born out of the fact we loved to eat at home, we loved to eat Mexican food, we loved our culture and we loved our family," explained Alex Adler. "My mom is from Guadalajara, Mexico, and our dad is from Monterrey. When we started playing around with this idea, we realized there was a hole in the market in regards to Mexican food. Meaning, although it was popular and well-regarded, it was normally cheaply made, with poor ingredients and limited to menu items like carne asada and other basic offerings. We had a vision to elevate that with high-end ingredients and a focus on guest experience."

Puesto's revenue in 2018 was $25.4 million. The company made roughly $40 million in 2019, according to the Adlers. Despite the coronavirus crisis and the hiring shortage, Alex Adler is projecting the brand will increase revenue by 400% in 2022.

In the near future, the brood hopes to continue to connect with its consumers by way of educating its guests on their bar and restaurant items and ingredients, said Adler, adding that the company already makes vast efforts to source sustainably and responsibly. And although it doesn't have any planned openings for the next year, Puesto is hip to the idea of continuing to expand as long as it is a good expanding for the brand, he said.
Carousel Bar in Little Italy

Wolfie's Carousel Bar, located on Kettner Boulevard, is a Parisian-themed food and beverage place that has a rotating bar at the center. Much like a carousel, the bar makes a full rotation in 14.5 minutes, according to Co-Owner Mauricio Couturier, with guests able to sit on 24 plush bar seats instead of typical carousel mounts.

Couturier, a designer by trade originally born in Mexico City, Mexico, and raised in San Diego, said Wolfie's Carousel is a fusion of all of his personal and professional experiences. This includes designing, owning and operating Ole Madrid in the 1990s, Airport Lounge, which eventually turned into El Camino, and later Bang Bang, he said, all located in San Diego and now defunct.

"Being from Mexico has always been an integral part of who I am and has allowed me to always connect to all Latin people," he said. "Through this journey in San Diego, I have created some iconic places that I believe have helped to change the landscape and have been essential to our city's entertainment offerings... I also am creative director of several of the music festivals here, primarily Crssd, which has been rewarding. Without my ability to connect in Spanish, it all would have been very challenging."

Officially opened in September, Wolfie's Carousel Bar is projected to make a couple million in revenue its first year in business, said Couturier. Its first month in operation, the 2,500 square foot establishment had over 4,000 reservations, he said, adding that after a couple of months worth of financial data, he and his business partner Abe Aguilar will determine what expansion and growth plans look like for the brand, including entering different markets around the country.

Added Aguilar about the future of Wolfie's, "We are working to be recognized, not just for our outstanding ambiance and design, but for exceptional hospitality and providing a unique dining experience that calls guests back time and again."
Mexican-American Fusion

Gerald Torres, founder and CEO of City Tacos, has a long history in the food and beverage industry. He's worked in restaurants and hospitality companies most of his life, including positions like bus boy, bar back, bartender, manager, busser and server as well as in room service.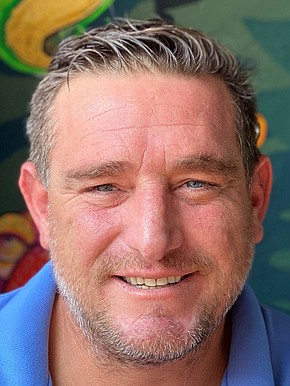 In 2014, with $150,000 to his name, Torres decided to open his own food offering: City Tacos in North Park. That was followed by Imperial Beach in 2015, La Mesa in 2016, Encinitas in 2018, Sorrento Valley in 2019, Pacific Beach in 2020 and a Downtown location next to Petco Park that opened shortly after.

Today, City Tacos is still family-owned and fully owns and operates the flagship North Park location. The other locations each have investor partners, said Torres. The company has a commissary kitchen in El Cajon that produces all the tortillas, salsas, stews and other goods for all the locations.

On slow days, City Tacos sells between 700 and 1,000 tacos and doubles those numbers on busier days, selling 1,600 to 2,000 tacos, said Torres. The company sells up to 10,000 tacos and feeds more than 3,500 people on weekends, he said. In 2020, despite the global pandemic, City Tacos grew its revenue to $4.9 million, up from $4.3 million the previous year. The company projects it will increase its revenue to $8.4 million in 2021.

"City Tacos isn't just about Mexican food, it is about the combination between the two: Mexican sazon and American flavors," said Torres. "We try to incorporate both of these techniques. Luckily, some doors have opened up for us in the real estate market and with the continued investments, everything is moving in the right direction."