SPECIAL HABITAT WILL OPEN NEXT SUMMER
Birch to Welcome Little Blue Penguins
Friday, October 1, 2021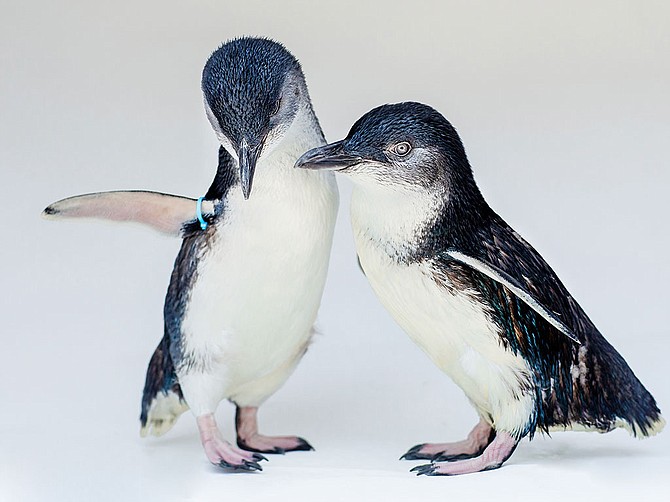 Birch Aquarium at Scripps Institution of Oceanography
 at UC San Diego will soon welcome new "tiny" tenants.

Starting next summer, the La Jolla institution will add the Beyster Family Little Blue Penguins habitat. At less than 12 inches tall and weighing just two to three pounds, Little Blues are the smallest species of penguin and are known for their unique blue color and big personalities.
 
Six Little Blue Penguins from Dallas World Aquarium are currently behind-the-scenes at Birch Aquarium. Ten additional birds are expected to arrive from Australia ahead of the opening.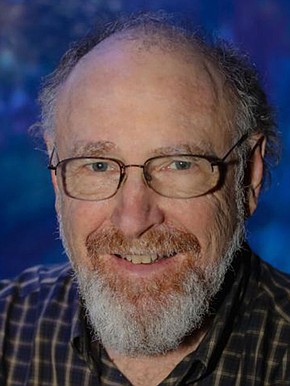 Only a handful of accredited zoos and aquariums, which contribute a total $16 billion to the country, have Little Blue Penguins. Birch Aquarium will be the only aquarium in the Western U.S. to house the sea birds. Others include the aforementioned Dallas World Aquarium, the Bronx Zoo, Adventure Aquarium, Louisville Zoo and the Cincinnati Zoo.
Increase Visitor Interest

"We are so very excited to be adding the Beyster Family Little Blue Penguins to Birch Aquarium at Scripps," said Harry Helling, executive director at Birch Aquarium. "The new facility will allow us to contribute to an international Species Survival Plan and create an interesting new guest experience. Little Blue Penguins will be wonderful ambassadors that can help us to engage our community more deeply and further our mission to connect understanding to protecting our ocean planet."

The COVID-19 pandemic has significantly impacted the arts, zoos and aquariums, according to reports. The creation of the new habitat can help generate revenue for an institution by increasing visitor interest and length, states MuseumHack.com, a New York City-headquartered company that reimagines and inspires new adult museum experiences.
In 2020, Birch Aquarium's annual operating budget was $9 million, as per a spokesperson. With roughly 50 employees, approximately 400,000 people visited the Birch Aquarium annually pre-pandemic.
Small Amphitheater, Discovery Cave

In the Beyster Family Little Blue Penguins display, guests will learn about some of the challenges facing these birds in the wild. The 2,900-square-foot exhibit will include rocky and sandy shore habitat and an 18,000-gallon pool. It will also include a small amphitheater for guests to observe birds swimming, as well as a discovery cave for children to closely watch Little Blue Penguins on land and inside a nesting box.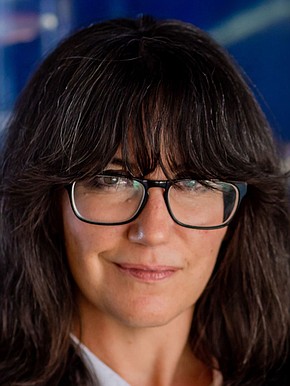 The habitat will be installed in the Nigella Hillgarth Education Courtyard.

"Little Blue Penguins and other seabirds are sentinel species for our ocean's health and help us understand how we can be better stewards for our planet," said Jenn Nero Moffatt, senior director of animal care, science and conservation at Birch. "Penguins, by their unique nature, are adored by our community and in this way help to serve as great animal ambassadors. We hope that one look at their awkward waddling, their pint-sized bodies, torpedo swimming and social nature will leave our guests enchanted and wanting to learn how to aid in conservation efforts."

Beyster Little Blue Penguins is named in honor of a $1 million gift from the Beyster Family; the San Diego-based brood is a long-time supporter of Scripps Institution of Oceanography and Birch Aquarium.
 
"Their graceful swimming and diving abilities and awkwardness on land have endeared these little Southern Australian marine animal ambassadors to the Beyster Family," said James Beyster. "We are proud to support Birch Aquarium's mission to shed light on the survival challenges that Little Blue Penguins face along with other seabird species."

Completion by Spring

Ground-breaking for the Beyster Family Little Blue Penguins habitat will begin on Sept. 27. As a result, Birch Aquarium will be closed Sept. 27-30. The completion is expected by spring.
Birch Aquarium at Scripps Institution of Oceanography at UC San Diego
FOUNDED: 1905
EXECUTIVE DIRECTOR: Harry Helling
HEADQUARTERS: La Jolla
BUSINESS: Aquarium
OPERATING BUDGET: $9M Annually
EMPLOYEES: 50
WEBSITE: 
www.aquarium.ucsd.edu

NOTABLE: The summer camp program served 1,361 students
CONTACT: 858-534-3474