CONSTRUCTION: CITY VENTURES TO PUT HOUSING ON 2.5 ACRES ON UNIVERSITY AVENUE
La Mesa Draws Fully Electric Townhome Project
Tuesday, November 30, 2021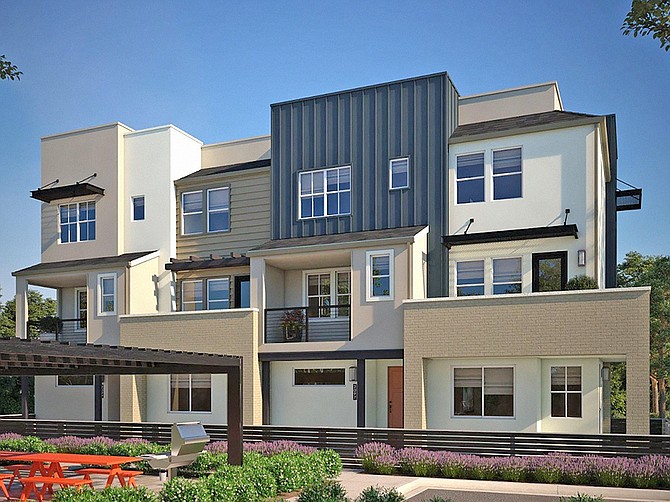 A home building company with headquarters in Irvine and San Francisco is building a townhome community within walking distance of downtown La Mesa.

Parkridge, under construction by 
City Ventures
, will include 60 townhomes that the company said will be among the most energy-efficient and environmentally sustainable in the region.

William Hezmalhalch Architects in Newport Beach designed the project.

City Ventures is marketing the townhomes as fully electric, meaning they will derive all the energy they use from solar panels and be wired for electric vehicle charging stations.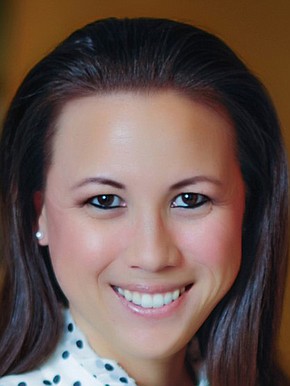 "We take a lot of pride in being an all-electric," said Michelle Thrakulchavee, managing director of acquisitions and development.
Taking Names

Company CEO Phil Kerr said Parkridge townhomes "are poised to become the most energy-efficient new homes on the market with every one of them exceeding national energy standards."

"Our goal was to make it easy for homeowners to reduce their environmental impact without impacting their comfort," Kerr said.

Construction has started and City Ventures will take about two years to finish, Thrakulchavee said.
 The company has started an interest list on its website where people can sign up to possibly buy one of the townhomes.

The project is meant to appeal to middle income buyers, working professionals, young families buying their first home and those who may be downsizing, Thrakulchavee said.

Built on a 2.5-acre site at 7675 University Ave. between Park Avenue and Dale Avenue, the townhomes range in price from $679,990 to $794,990.

The townhomes will be in nine buildings, all but one of which will be three stories high, Thrakulchavee said. She said that the townhomes will range from about 1,340 square feet to about 1,600 square feet.

Every townhome will have a patio ranging from 50 square feet to 200 square feet and a two-car enclosed garage.

Each townhome will have granite or quartz countertops, stainless steel appliances, keyless entry and Nest thermostats.

City Ventures chose La Mesa for the project in part because of its proximity to downtown San Diego.

"La Mesa is a community that has outstanding schools, it's got a terrific downtown," Thrakulchavee said. "There's a lot of restaurants, shopping – all the things someone would want."

She said that the company also has projects in several other locations within San Diego County, including Santee, Chula Vista, Carlsbad, Oceanside and Encinitas.

"Those projects are in entitlement or permitting stages," Thrakulchavee said.

The company also is planning project in El Cajon, she said.

"Some are townhomes. Some are single-family detached," Thrakulchavee said.
Market Cooling from White Hot to Red Hot

The Parkridge project comes to market at a time when frenetic San Diego housing prices continue to shoot up, but by an ever-so slower pace than earlier in the year, according to Zumper, an online home listing service.

Even so, Zumper reported that the typical home price in San Diego County was 25.1% higher than it was year ago.

"We've got some of the signs in the last few months that the housing market is cooling off from white hot to red hot," said Jeff Tucker, Zillow senior economist.

"We did see inventory start to rise this summer, which was the first time we've seen it rise since the pandemic began," Tucker said.
City Ventures

Founded: 2009
CEO: Phil Kerr
Headquarters: Irvine and San Francisco
Business: home builder/developer
Annual revenue: $370 million
Employees: 110
Notable: Since its inception, City Ventures has been focused on sustainability and eco-conscious design. They included solar power as a standard in all their townhomes when they started, and they continue to do that today
Website: 
www.cityventures.com

Contact: 619-742-3758