INCREASES CONTINUE; MEDIAN PRICE OF 1 BEDROOM HITS $2,160
Region's Rents Soar, Investments Rise
Thursday, November 25, 2021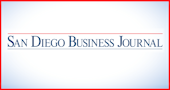 Apartment rents in November reached an all-time high in San Diego, driven up in part by rising home prices and stiff competition in a crowded market, according to national agencies that track rental rates.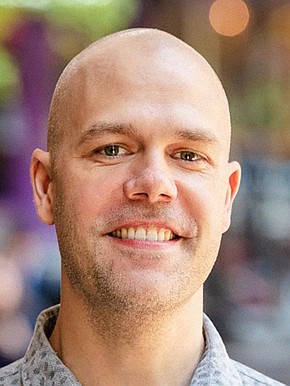 "Rent growth in San Diego began accelerating in May, when it posted a 6.8% year-over-year gain, and recent gains have been even more dramatic. For November, we have San Diego rent up 20.7 % year-over-year," said Jeff Andrews of Zumper, a national apartment listing service.

"This is notable because in 2019, rent in San Diego actually fell 8.4%, and in 2020 it rose at a modest 2.9% rate," Andrews said.

The median monthly rent in November for a one-bedroom apartment in San Diego rose to $2,160, according to Zumper.

Another apartment tracking service, Apartment List, pegged the median monthly rent in November a tad lower at $1,860 but reported the same trend as Zumper.
An Outlier

Rapidly rising home prices and an "ultra-competitive" sales market have "either priced out renters who would otherwise be buying or they've gotten so fed up with the process that they've given up and are still renting," Andrews said. "As renters get priced out, it puts more demand on rental housing, pushing rents up. San Diego is likely also to be absorbing renters who have left other high-cost California cities like Los Angeles and San Francisco."

San Diego is an outlier of sorts. Nationally, rent growth slowed in November, according to Zumper, although rents were still going up.

If that's simply a case of apartment rents catching up to home valuations, "rent will start to level out in the coming months," Andrews said.

"However, if there are other fundamentals at work that are pushing rents up, such as the housing shortage that has plagued the country since the financial crisis in 2008, rents could keep rising at an alarming pace indefinitely," Andrews said.
Frenetic Investment Market

While rising rents may be bad news for tenants, they help fuel an already hot real estate market for investors.

"San Diego is historically a demand market on the investment side," said Darcy Miramontes, managing director of Southern California Multi-housing Capital Markets for the commercial real estate brokerage JLL.

"Today, the market is busy and frenetic based on a number of factors," Miramontes said. "We have seen an uptick in transaction volume in the second, third and most likely fourth quarter."

More than $2 billion of San Diego apartment projects were bought and sold in the third quarter of 2021, according to JLL Research.

That compares to $228 million in the third quarter of 2020 and nearly $554 million in the third quarter of 2019, according to JLL.

Miramontes said rising rents was definitely a factor for the increase in transaction volume, but other factors including robust job growth were significant.

She said there's been a noticeable increase in the number of foreign investors looking to buy San Diego apartment projects.