ENERGY: SHIPMENTS TO ASIA COULD PASS THROUGH TOPOLOBAMPO, ON THE GULF OF CALIFORNIA
Sempra Contemplates New LNG Export Site in Mexico
Tuesday, November 23, 2021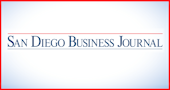 Sempra
 (NYSE: SRE) has expanded its plans to export liquefied natural gas (LNG) from the west coast of Mexico.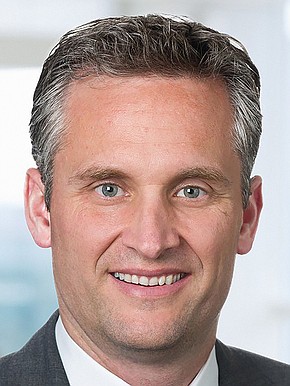 Justin Bird, CEO of Sempra Infrastructure, disclosed the company is pursuing an LNG export plant in Topolobampo during a call outlining quarterly financial results early this month. The Vista Pacifico site in Sinaloa state on the Mexican mainland lies on the Gulf of California and within reach of existing Sempra pipelines.

This second Mexico project would complement the Energía Costa Azul liquefaction facility going together near Ensenada in Baja California. Sempra made a final investment decision on the Baja project last year. It said construction was on time and on budget, and that it expects the plant to produce its first LNG during the second half of 2024.

"… [O]ur LNG development portfolio is expected to benefit from the strategic advantage of being situated on both the Pacific and Gulf coasts, with direct access to both Asian and European markets," Bird told analysts on the call.

Bird said the Topolobampo plant, near Sempra's refined products terminal, would be a mid-scale facility to export inexpensive LNG from the Permian basin in the Southwestern United States to customers in Asia.

Sempra is currently exporting product from its Cameron LNG plant in Hackberry, Louisiana. The business plans to make a final investment decision on a second phase of the plant at the end of 2022. It is also mulling a carbon capture and sequestration project associated with the facility.
Farther west, Sempra is planning an LNG export facility at Port Arthur, Texas.

Sempra has its headquarters in downtown San Diego's East Village neighborhood and is the parent to San Diego Gas & Electric Co.
Financial Results Outlined

In its Nov. 5 presentation, Sempra reported adjusted earnings of $545 million, or $1.70 per common share in its third quarter, on revenue of $3 billion. In the same quarter one year ago, adjusted earnings amounted to $1.49 per share on revenue of $2.64 billion.

During the September quarter, Sempra's SoCal Gas unit reported a $1.13 billion after-tax charge associated with Aliso Canyon litigation and regulatory matters. SoCalGas recently announced agreements expected "to resolve substantially all material civil litigation" against SoCalGas and Sempra related to the 2015 Aliso Canyon natural gas storage facility leak. Sempra said it ultimately expects to pay $895 million after tax, adding that it expects insurance receivables.

Under GAAP (Generally Accepted Accounting Principles), Sempra reported a quarterly loss of $648 million, or $2.03 per share during the third quarter. In the same quarter one year ago, Sempra had GAAP earnings of $351 million, or $1.21 per share.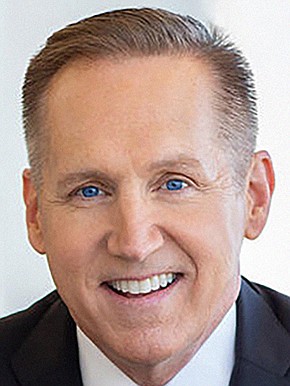 Expansion in Texas

The business outlined a $15 billion capital improvement plan for the years 2022 to 2026 for its Oncor business. That compares with a $12.2 billion capital plan for 2021 to 2025. Sempra holds a majority interest in Oncor, which serves a swath of Texas. Oncor projects its base rate will grow to $28 billion by 2026, with an 8% compound annual growth rate.

Texas expects dramatic growth, possibly doubling its population by 2050, Sempra CEO Jeffrey Martin told analysts on the call.

The corporation updated its full-year guidance under GAAP to the range of $3.01 to $3.61 per share. It said it expected to hit the upper end of the range for its full-year adjusted earnings per share guidance, which is $7.75 to $8.35.

It reaffirmed its 2022 guidance of $8.10 to $8.70 per share.
Sempra

FOUNDED: 1998
CEO: Jeffrey Martin
HEADQUARTERS: East Village
BUSINESS: Energy services holding company and parent to San Diego Gas & Electric Co.
REVENUE: $11.4 billion in 2020; $10.8 billion in 2019
NET INCOME: $3.76 billion in 2020; $2.06 billion in 2019
STOCK: SRE on the New York Stock Exchange
EMPLOYEES: 4,767
WEBSITE: 
www.sempra.com

NOTABLE: Sempra holds a majority stake in Oncor Electric Delivery Co. LLC, which serves 98 of Texas' 254 counties
CONTACT: (619) 696-2000