GROUND-BREAKING FOR 450-ROOM FACILITY SCHEDULED FOR 2023
Harbor Island Hotel Project Gets Nod
Tuesday, November 23, 2021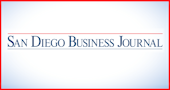 A 450-room East Harbor Island hotel project is one step closer to reality.

The 
Port of San Diego
 Board
 of Port Commissioners has granted concept approval for a hotel development by Sunroad HIE Hotel Partners, a San Diego-based limited partnership. The board has also issued a Coastal Development Permit for the project.
 
The development will break ground in late 2023 and is scheduled to open by late 2025. The name of the hotel has yet to be announced, according to the port, but the goal is to make San Diego's Bay waterfront a tourist destination and contribute to the local economy.
Attraction for Visitors

"A thriving San Diego Bay waterfront is one of our region's biggest assets and is a benefit to San Diegans and all Californians," said Michael Zucchet, chairman of the Port of San Diego Board of Port Commissioners. "One way the port works towards maximizing our bayfront is by ensuring we tap into the land's full potential. Sunroad's hotel project will not only be a great addition and attraction for visitors, but it will also offer a variety of activities for locals and add to the offerings that already exist on East Harbor Island – several fantastic restaurants, unbeatable coastal access, beautiful views and proximity to San Diego International Airport."

Uri Feldman, president of Sunroad Holding Corp, added, "We are very excited to move forward with this project. It is the right solution for a property which the port has envisioned for over 30 years."
Two Brands

The Sunroad property will consist of two yet-to-be-determined brands, a 12-level wing with extended-stay rooms and a 15-level wing with limited-service rooms. Amenities for hotel guests include an outdoor swimming pool with a jacuzzi spa and outdoor private function space, a fitness center, retail shops, and meeting rooms and ballrooms. Amenities open to the public would include a walk-up restaurant and bar area, a 15-foot promenade, interior pathways and an open space area.

The Port of San Diego Board of Commissioners selected Sunroad in September 2016. In April 2021, the port and Sunroad negotiated a 66-year lease, which would require the latter company to invest a minimum of $153 million into the hotel project, according to the organization.
Port of San Diego

FOUNDED: 1962
PRESIDENT/CEO: Joe Stuyvesant
HEADQUARTERS: Downtown
BUSINESS: Organization that manages the San Diego waterfront
EMPLOYEES: 573
WEBSITE: 
www.portofsandiego.org

NOTABLE: Economic impact of $9.4 billion in 2017
CONTACT: Customerservicecenter@portofsandiego.org