AEROSPACE: INMARSAT DEAL WORTH $7.3 BILLION
Viasat to Buy Competitor
Monday, November 22, 2021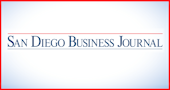 Carlsbad-based 
Viasat
 (Nasdaq: VSAT) said on Nov. 8 that it has agreed to buy British competitor 
Inmarsat
 for $7.3 billion. The price includes the assumption of debt. The deal has the approval of both boards and, pending regulatory approval, is expected to close in the second half of 2022. 

It is the third major acquisition for Viasat in the space of one year — and like the others, it has a distinct international flavor.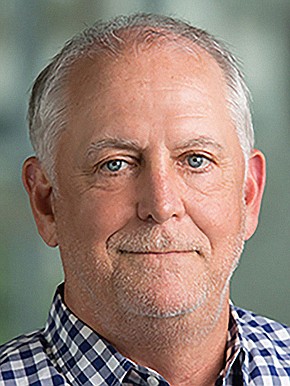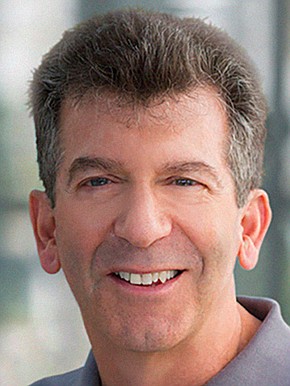 Rick Baldridge, Viasat president and CEO, said the Inmarsat transaction was strategic and "gives Viasat the scale to increase the pace of innovation that drives new and better services for our customers, broadens the opportunities for our employees and provides a foundation for significant positive free cash flow, with potential upside from a revitalization of L-band and IoT service growth."
 
Viasat will pay $850 million in cash, $3.1 billion in Viasat stock and assume $3.4 billion of net debt.

The satellite industry is highly fragmented, with 55 players. "By combining with Inmarsat we gain enhanced scale and scope," said Kevin Harkenrider, the newly appointed chief operating officer at Viasat.
String of Acquisitions

Viasat announced in November 2020 that it would buy out partner Eutelsat's 51% of a European broadband joint venture. In December of that year, it announced it would buy Houston-based RigNet, which has global operations. In a shareholder letter, Viasat said it was making progress in integrating the two businesses.
 
Viasat's latest acquisition, which must be approved by U.S. and European regulators, would expand the company's broadband network globally in both multiple orbits and spectrum bands. Inmarsat currently has 14 satellites in orbit, providing mobile satellite services that enable email, internet and video conferencing, as well as in-flight Wi-Fi.
 
The acquisition of London-based Inmarsat comes just two years after it was taken private in a $3.4 billion deal.

Viasat said it has obtained financing commitments for $2.3 billion of new debt facilities required to complete the Inmarsat transaction. A portion is expected to be raised between signing and closing to fund Viasat's standalone growth expenditures.
 
Viasat's assumption of Inmarsat's debt includes $2.1 billion in principal amount of Inmarsat senior secured bonds and $1.7 billion outstanding under Inmarsat's $2.4 billion of senior secured credit facilities.
Quarterly Earnings Announced

After announcing the Inmarsat deal, Viasat released second quarter earnings on Nov. 8, posting a profit of $3.3 million — or 4 cents per share. Analysts had been expecting 11 cents. Revenue for the quarter was $701.4 million, up from $554.3 million in the same quarter one year ago.

Revenue in the Satellite Services segment increased to a record $300 million, a 39% increase year over year. Viasat reported it served 1,620 aircraft carrying its in-flight connectivity technology, up from 1,070 one year ago.

PJT Partners is serving as financial adviser to Viasat in the Inmarsat deal. PJT provided a fairness opinion to Viasat's board of directors and served as capital markets adviser, arranging the financing for the transaction.

Latham & Watkins LLP and Linklaters are serving as legal advisers to Viasat. Latham's cross-practice team was led by London corporate partner Nick Cline, San Diego corporate partners Craig Garner and Ann Buckingham, and associate Hector Sants. Advice was also provided on antitrust and competition matters by London partner Jonathan Parker, Washington, D.C. partners Jason Cruise and Matthew Murchison, and associate Stephanie Adams; and on finance matters by Los Angeles partner Jason Bosworth.
C-Suite Shift

In other company news, Viasat announced on Nov. 17 that Harkenrider, a 15-year veteran of the company, had been promoted to COO. He said the move was putting the company in position for further growth.

Harkenrider's duties will be wide-ranging. They will include supporting the presidents of Viasat's three business units, and overseeing other corporate functions. He will also continue a task he handled in his previous role at Viasat: managing an international supply chain.

Viasat imports a substantial amount of electronics (with the exception of defense electronics) from suppliers in the Far East. Since its products are relatively small, Viasat has been able to transition from container ships to air freight.

"Luckily we're not shipping cars," Harkenrider said with a laugh.

He said he has spent a lot more time in recent months cultivating good supplier relationships. Overall, communication has been good and the process has been relatively free from disruption, he said.
George Lurie contributed to this story.
Viasat Inc.

FOUNDED: 1986
CEO: Rick Baldridge
HEADQUARTERS: Carlsbad
BUSINESS: Broadband services and technologies company
REVENUE: $2.26 billion in fiscal 2021 (Viasat's fiscal year ends on March 31); projected to be approximately $2.7 billion in calendar year 2021
NET INCOME: $3.69 million in fiscal 2021
STOCK: VSAT on Nasdaq
EMPLOYEES: 2,540 in Carlsbad, 6,359 worldwide
WEBSITE:
www.viasat.com
NOTABLE: Viasat provides in-flight communications service to Air Force One
CONTACT: (760) 476-2200
Inmarsat

FOUNDED: 1979
CEO: Rajeev Suri
HEADQUARTERS: London
BUSINESS: Operator of satellite communication networks
REVENUE: Projected to be approximately $1.3 billion in calendar year 2021
EMPLOYEES: More than 1,600
WEBSITE:
www.inmarsat.com
NOTABLE: Inmarsat is planning two HEO satellites (the abbreviation stands for Highly Elliptical Orbit) that will provide coverage for Arctic regions
CONTACT: (310) 364-6157