EMPLOYMENT: EFFORT WILL AID DISPLACED FOSSIL FUEL WORKERS
County Study to Examine Job Impacts of Decarbonization
Tuesday, November 16, 2021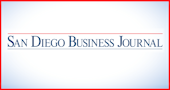 The 
County of San Diego
 has undertaken a study to better understand how "decarbonization" may impact the region's labor force, including those from disadvantaged communities.
 
Decarbonization is the process of reducing the various greenhouse gases in the atmosphere that trap heat.

Results of the study will help County officials develop a coordinated regional strategy to address future workforce needs, including how to support the transition of displaced fossil fuel workers. 
 
"As we move toward a zero-carbon future, we must make policy decisions with equity in mind so that it benefits our communities, especially the most vulnerable," said San Diego County Board of Supervisors Vice Chair Nora Vargas. "These communities are disproportionately impacted by pollution and climate change, and we must focus our efforts so that we can develop lasting and sustainable solutions that mitigate these impacts."  

The report that will be presented to San Diego County supervisors early next year is being led by Dr. Carol Zabin, a renowned UC Berkeley professor who co-wrote California's most comprehensive study on green jobs, and Betony Jones, a nationally recognized expert on the impacts of climate and energy policies on job quality and job access.  
Study to Aid in Transition to 'Decarbonized Economy'
 
Dr. Zabin serves on the executive council of the California Workforce Development Board, and Jones recently prepared the "High-Road Workforce Guide for City Climate Action" a national toolkit on workforce development for the American Cities Climate Challenge project.  

"As we transition to a decarbonized economy, we must consider how this will impact our region's workforce," said Deputy Chief Administrative Officer Sarah Aghassi.  

"This study, combined with local labor and industry collaboration, will help ensure thoughtful policies are advanced for the Board's consideration, and that the best training opportunities are available to those most affected by this shift," Aghassi added.  

The report will consider the policy recommendations generated from the Decarbonization Framework pathways advanced by UC San Diego's Dr. David Victor, PhD. and Dr. Gordon McCord.  

Both professors are part of the university's Sustainable Development Goals Policy Initiative, which belongs to a national coalition of experts who have laid out the path forward to reach zero carbon emissions in the United States by 2050.  

Dr. McCord is an associate professor and SDG Policy Initiative director at UC San Diego's School of Global Policy and Strategy. Dr. Victor is professor of Innovation and Public Policy at the UC San Diego School of Global Policy and Strategy.
Collaborative Regional Effort
 
In September, San Diego County announced the development of a science-based approach to decarbonizing the region's economy called the Regional Decarbonization Framework.
 
"The County of San Diego is committed to reducing its carbon footprint and creating lasting change that benefits generations to come," said Aghassi.  

The Framework is a so-called "vision document" being developed collaboratively through a locally based public-private partnership formed to foster regional collaboration between public agencies, universities, schools, business, labor, communities and tribes – as well as leverage resources at the state and federal levels.

The County is proposing a three-pronged regional approach to lower its carbon footprint to zero emissions:
 
Zero emissions of carbon dioxide;
 
Reduction of "super-pollutants" such as black carbon (or "soot") and ground-level ozone (the main ingredient of "smog"), much of which are directly harmful to human health; and
 
Drawdown of atmospheric pollution through technological and natural means. Nature-based methods for carbon capture and storage include climate-smart practices in forestry and agriculture.
 
San Diego County's wide-ranging approach is expected to serve as a model for other local governments across the country.
 
"By bringing business, labor, environment and community stakeholders together, we have our best chance at fighting climate change locally and improving our collective future," said Murtaza Baxamusa, the County Land Use & Environment Group's program manager for regional sustainability.