TECH: DIVERSIFICATION PAYING BIG DIVIDENDS
Qualcomm Reports Record Q4 Sales
Monday, November 15, 2021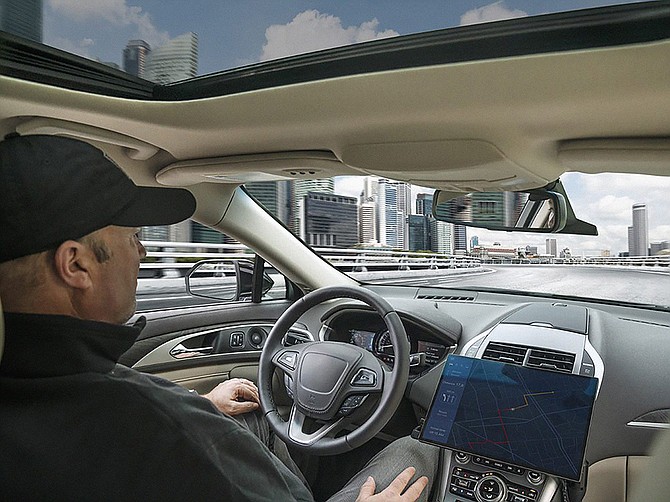 In the weeks heading into the company's annual Investor's Day on Nov. 16,
Qualcomm
has seen its stock price take off as Wall Street seems increasingly certain the San Diego-based company's big bet on diversification is already paying off.  
Last week, Qualcomm (NASDAQ: QCOM) delivered stellar quarterly results, handily topping analyst forecasts.  
After a fairly quiet year, Qualcomm's shares have been rocketing higher in late 2021 – and jumped an additional 20% in the week after earnings were released, touching a 52-week high of $168.55.
On Nov. 3, Qualcomm reported fiscal fourth-quarter earnings of $2.8 billion, or $2.45 a share, on record sales of $9.34 billion, up from $6.5 billion a year ago.  
Q4 earnings for the San Diego-based chipset maker, adjusted for one-time gains and costs, came in at $2.55 per share compared to $1.45 a share for the same quarter a year ago.
'Stars Align' for Qualcomm

Analysts were expecting earnings of $2.26 a share on sales of $8.85 billion, according to FactSet. One analyst called the latest Qualcomm earnings report "stunning."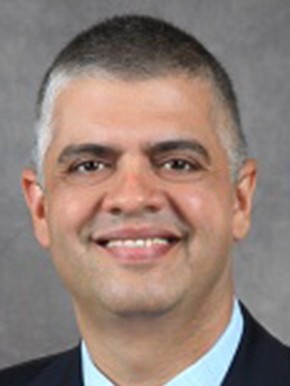 "We believe the stars are aligning for Qualcomm, with a multi-year global 5G cycle starting to ramp, the full benefit of royalties from all major OEMs, increases in semiconductor content and pricing, and [overall] technology leadership," said Bank of America analyst Tal Liani.
Soaring demand for Qualcomm's Snapdragon chips, which are used in phones, cars and other internet-connected devices, powered the company's strong quarter. But the company's other growing areas of business – autonomous vehicles and IoT – made much bigger contributions to Qualcomm's bottom line in the recent quarter.
Revenues for Qualcomm's IoT (internet of things) business were up 66% year-over-year to $1.5 billion in Q4 and automotive revenues grew 44% year-over-year to $270 million on the ramp of digital cockpit launches and continued strength in telematics.
Veoneer Buy Speeds Move into Self-Driving Sector

In October, Qualcomm bought Stockholm-based Veoneer and its state-of-the-art self-driving software suite 'Arriver.' The $4.5 billion deal dramatically expands Qualcomm's footprint in the booming self-driving sector, where its Snapdragon Ride Platform has become the auto industry's go-to platform for autonomous driving technology.
Further evidence Qualcomm is on a roll in late 2021: Despite a worldwide chip shortage, the company increased its guidance for the remainder of 2021 and is now forecasting shipment of 500 to 550 million 5G handsets this year -- and revenue in the range of $10 billion to $10.8 billion for the fiscal first quarter, with per-share earnings between $2.90 to $3.10.
Qualcomm has diversified its revenues both organically and through acquisitions over the past year, even as its wireless technology continues to be at the center of the 5G expansion, which is creating a wide range of new opportunities for businesses --and society -- by giving innovative apps the bandwidth and enhanced capabilities they need to operate.
Qualcomm's diversification-fueled growth spurt also has compelled the company to increase its workforce by more than 10% over the past 18 months.
Company Hosts Annual Investors Day

And the good news for QCOM investors just keeps coming in 2021. On the heels of the Veoneer deal, Qualcomm also announced a new $10 billion stock buyback program, effective immediately. The repurchase program will add to the company's stock buyback program announced in July 2018, which still has $900 million of repurchase authority remaining.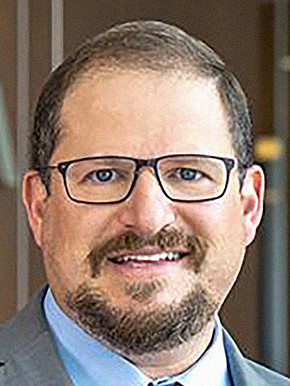 As the company hosts its annual Investors Day this week, CEO Cristiano Amon, who took the helm at Qualcomm as CEO in June of this year, should have a very newsy and upbeat inaugural report for QCOM shareholders. (Amon succeeded former CEO Steve Mollenkopf, who retired from the company after 26 years.)
For the full year, Qualcomm's net income grew an impressive 74% -- to $9.04 billion. Revenue increased 43% to $33.57 billion. Both are record highs for the company. 
"As of fiscal 2021, we are exceeding our 2019 Analyst Day targets for revenue growth and diversification and operating margin expansion, while more than doubling our year-over-year non-GAAP EPS," Amon said.
"We are well positioned to continue to lead in mobile and enable the digital transformation of industries with our broad portfolio of relevant technologies," Amon added. "Our results attest to the success of our technology roadmap and revenue diversification strategy."
For San Diego's largest public company, diversification has opened the floodgate to virtually limitless possibilities and partnerships as the tech pioneer leads way to a world where everything and everyone can communicate and interact seamlessly.
Qualcomm

Founded: 1985
CEO: Cristiano Amon
Revenues: $23.5 billion in 2020
Employees: 41,000+
Headquarters: Sorrento Valley
Stock: (NASDAQ: QCOM)
Website: 
www.qualcomm.com

Notable: Qualcomm's Snapdragon 888 5G Mobile Platform powers industry-leading mobile innovations in 5G, AI, gaming and camera technologies