SOFTWARE: RECEIVES $100M IN SERIES B FUNDS
Drata Achieves Unicorn Status
Monday, November 15, 2021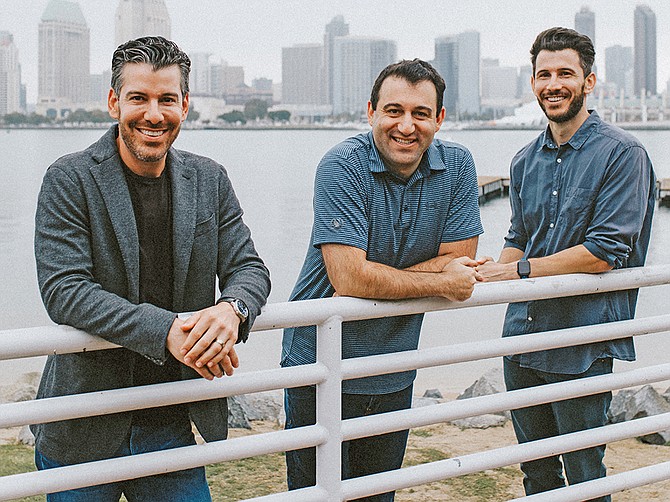 The number of unicorns in San Diego grew by one this fall, as security software specialist 
Drata
 brought in its Series B round of venture capital. Drata announced the achievement Nov. 8.

The $100 million round put Drata's valuation over the $1 billion mark. Drata said that it is one of the fastest Software as a Service companies to reach that point. The business was incorporated 16 months ago.

"This Series B funding round and valuation is a major milestone for Drata that we take great pride in," said Adam Markowitz, Drata's CEO and co-founder, quickly adding that he feels it is just the beginning for the company.

Drata helps clients comply with computer security frameworks, specifically SOC 2 and ISO 27001. Its product also automates the compliance process.

Leading the Series B round was ICONIQ Growth of San Francisco. Joining it were Alkeon Capital of New York and Salesforce Ventures. The latter, part of San Francisco-based Salesforce.com Inc. (NYSE: CRM), focuses its investments in enterprise cloud companies.

Also participating were existing investors GGV Capital, Cowboy Ventures and Leaders Fund. Drata announced its $25 million Series A round in July, and its seed round in January. The business has also received funding from Okta Ventures, SVCI and SV Angel.
What the Market Wants

"There's strong validation of the market's demand for security and compliance automation and this round is a testament to our team's execution thus far," Markowitz said in an emailed statement.
 "We now have rocket fuel to further accelerate our product roadmap, grow our team, and continue to provide a world-class software experience for soon thousands of customers."

The business has 70 employees and is looking to triple that amount in the coming year. It linked up with its first 100 customers in 45 days, and hopes to have thousands of customers in 2022.
Getting Ready for Audits

Drata says it helps companies streamline SOC 2 and ISO 27001 compliance through continuous, automated control monitoring and evidence collection. The result is a strong security posture, lower costs and less time spent preparing for annual audits. Independent CPA firms perform such audits, resulting in an SOC 2 attestation report that details the design and operating effectiveness of a company's security controls.

"SOC 2 technically applies to any company that stores or processes data in the cloud — which is most companies these days," said Markowitz. "At our previous company, Portfolium, we were often asked for our SOC 2 report as we sold our software into colleges and universities and these schools needed assurance of our security practices. Going through the process manually and seeing what the future could look like with automation ultimately led us to start Drata."

Markowitz co-founded the business with Troy Markowitz, the business' chief revenue officer, and Daniel Marashlian, its chief technology officer.

Crunchbase counts 268 compliance startups, which have received approximately $6.1 billion in funding from 1,212 investors.
Health Information Is Next

Looking ahead, Drata executives say they want to roll out products to help clients comply with HIPAA regulations, for health records, and PCI DSS regulations, for financial transactions. The latter is an abbreviation for Payment Card Industry Data Security Standard.
 
"Both healthcare and financial services … have experienced a significant migration to the cloud, meaning customers with highly confidential health or financial-related information want to make sure their data is secure," Adam Markowitz said.

Having attained his $1 billion valuation, the CEO is intent on growing some more.

"We recognize the accomplishment of being a unicorn and can testify it's not easy getting there," he said, "but we're most excited for this next phase of hyper growth in 2022 and beyond."
Drata
FOUNDED: July 2020
CEO: Adam Markowitz
BUSINESS: Software as a service (SaaS) company with a focus on automating compliance and security
HEADQUARTERS: University Towne Center area
EMPLOYEES: 70
FUNDING: About $130 million, according to Crunchbase
WEBSITE: 
www.drata.com

NOTABLE: The company's founding team successfully built ed-tech company Portfolium, selling the business in 2019
CONTACT: contact@drata.com