WORMWOOD SCHEDULED TO LAUNCH THIS MONTH
First Absinthe Bar To Open in S.D.
Friday, November 12, 2021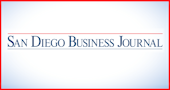 San Diego will soon claim its first-ever absinthe bar and restaurant.
Wormwood
, a new concept from the team behind Tahona Bar in Old Town, is scheduled to open in University Heights this month, according to Amar Harrag, founder. The preferred drink of Bohemian artists and writers in Paris during the 19th and 20th centuries, absinthe is an anise-flavoured spirit derived from several plants and other medicinal and culinary herbs.

Located at 4677 30th street, the 1,700 square-foot space will occupy the establishment formerly known as Jayne's Gastropub, which closed last year due to the COVID-19 crisis, he said. It will offer more than 30 absinthes sourced from Europe, New York, Louisiana and other states, Harrag added, and will serve as a place to educate and pay reverence to the history of the spirit through events, a book club and other offerings.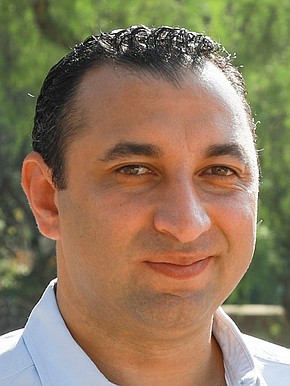 Passion Project

"Wormwood is truly a passion project," said Harrag, who founded Tahona Bar, a mezcal-focused food and beverage place, in 2018, and also owns Hidden Craft, which opened last year in Downtown. "The history of absinthe is intertwined with the history of France and even Algeria, both my countries of origin. In developing our concept, we decided to honor the cultural aspect of the spirit and built a team of passionate individuals to create a restaurant experience that will continue to enhance San Diego's culinary status. We have big shoes to fill as we all loved Jayne's Gastropub, and we feel honored to become an active part of one of San Diego's most vibrant neighborhoods."

At Wormwood, absinthe will be served in slow-drip fountains with a cube of sugar, said Harrag. This is traditionally how it was appreciated in the early 20th century streets of Paris, he said. The cocktail menu will feature absinthe classics like the Sazerac, basically an Old-Fashioned made with Peychaud's bitters and absinthe, and the A la Louisiane, built on rye, sweet vermouth, Benedictine, Peychaud's bitters and absinthe. The bar will also include a selection of non-absinthe choices, including other liquors.

French-influenced fare will take the form of small plates and shareable entrees, ranging from roasted bone marrow wagyu tartare to steak de boucher with a cherry-mezcal bordelaise, creamed pearl onions and pommes paillasson. Caviar with a sea urchin flan and an eggplant sour cream will be a highlight of the menu.
Drink of Choice

Across the nation, establishments like Wormwood, which focus on absinthe, are hard to come by, according to the company.

The anise-flavored spirit that originated in Europe was the drink of choice for the likes of Vincent van Gogh and Ernest Hemingway, but it was banned in the United States in 1912. Nearly 100 years passed before the "green spirit" was removed from the ban list, said a Wormwood spokesperson. Traditionally, the spirit is green from the inclusion of green anise, which is where the nickname "la fee verte" or "The Green Fairy" comes from.

Staying true to old Paris, Wormwood will feature a secret garden-style outdoor courtyard. Tucked at the back of the area is Le Jardin Secret, a semi-private outdoor garden designed for special events.