JOINT VENTURE TO DELIVER SERVICES IN CORONADO, MIRAMAR, CAMP PENDLETON
Alliance to Support Aircraft Depot Work
Thursday, November 4, 2021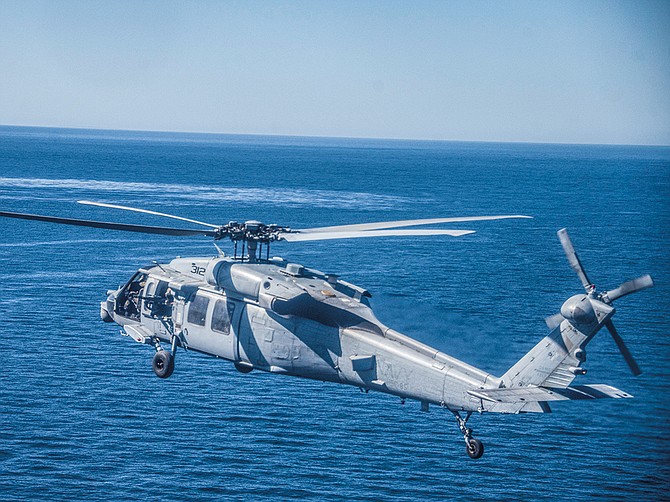 The U.S. Navy awarded Aircraft Readiness Alliance LLC, a small business from Anchorage, Alaska, a $57.5 million modification to a previously awarded cost-plus-fixed-fee contract. Some 75% of the work will be performed in Coronado in support of the aircraft depot at Naval Air Station North Island.

According to a similar contract announcement from 2017, Aircraft Readiness Alliance is a joint venture of Tyonek WorldWide Services Inc., Affordable Engineering Services Inc. (AES) and Zenetex LLC.

This modification exercises an option to provide depot-level maintenance services for aircraft, aircraft engines and associated systems, equipment, components and materials involving rework of existing aviation end items, systems and components and the manufacture of items and component parts that are otherwise not available. These services also include modernization, conversion, in-service repair, disassembly and other associated services for AV-8B, C-130, C-2, E-2, EA-6B, F/A-18, H-1, H-53, H-60, MQ-8, P-3, P-8, F-35 and V-22 aircraft in support of Fleet Readiness Center Southwest.

Work will be performed in San Diego (75%); Lemoore (11%); Camp Pendleton (5%); Miramar (3.5%); Whidbey Island, Washington (2.5%); Cannon, New Mexico (2%) and Kaneohe Bay, Hawaii (1%), and is expected to be completed in October 2022. The Naval Air Warfare Center Weapons Division of China Lake awarded the contract, announced on Oct. 27.
Kratos to Build Unmanned Aircraft

Kratos Defense & Security Solutions Inc. (Nasdaq: KTOS), based in Mira Mesa, said on Oct. 26 that it received a $17.7 million, 12-month cost plus fixed-fee contract from the U.S. Air Force. Under the deal, Kratos will design and develop an Unmanned Aerial System (UAS) called the Off Board Sensing Station (OBSS) in support of Air Force Research Laboratory's Autonomous Collaborative Platforms (ACP) technology maturation portfolio. The OBSS is envisioned as part of a manned-unmanned team of aircraft.

Work will be performed at secure Kratos engineering and technology facilities in Texas, California and Oklahoma over the next 12 months.

The OBSS program includes an optional subsequent 15-month Manufacture and Demonstration period. With the base and option awards, total contract to Kratos would be $49 million.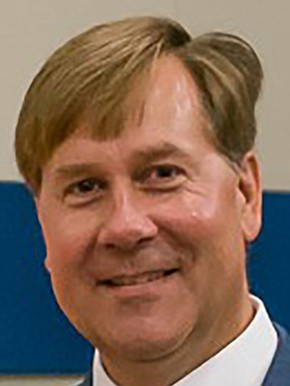 "Our industry leading high performance per cost family of tactical and target unmanned aerial systems continues to grow, further enabling our economies of scale across the lifecycle of our entire unmanned systems portfolio," said Steve Fendley, president of Kratos Unmanned Systems Division. "Kratos' range of UAS and quantities (mass to the fight) will help to maintain American dominance in the air by bending the cost curve to enable the U.S. to acquire and employ large numbers of aircraft that challenge our adversary and force them to recalculate their options. Our team is extremely proud to be selected to design and develop the OBSS platform."

The OBSS vehicle is intended to be an affordable, highly modular conventional takeoff and landing jet-powered UAS. The Kratos OBSS solution incorporates innovative manufacturing techniques that enhance its ability to not only provide significant performance for sensor extension missions for manned jet aircraft, but also will accommodate significant offensive weapons volume to also act as a weapons bay extension for manned aircraft. OBSS is a new addition to the Kratos family of low-cost Autonomous Collaborative Platforms (ACP) designed to employ weapons, sensors and other effects that generate affordable, force multiplier combat power with a forward force posture.
 Kratos' digital engineering (DE) framework for high performance jet UAS will be used to develop, mature, leverage and integrate system-ready technologies and supplement its DE framework with prudent early ground and flight demonstrations and experiments.

This award is the result of a competitive solicitation in which seven offers were received. The Air Force Research Lab at Wright Patterson Air Force Base in Ohio awarded the contract.
GA Provides More Carrier Components

The U.S. Navy awarded General Atomics of San Diego a $20.5 million modification to a previously awarded contract. This modification exercises options to procure 18 Advanced Arresting Gear Water Twister (WT) Mod-II shipsets for Navy Gerald R. Ford-class aircraft carriers 78, 79 and 80. Additionally, this modification provides for the development of logistics support products and the execution of engineering change proposals related to WT Mod-II. Work will be performed in Tupelo, Mississippi (55.8%); San Diego (26.1%); Chicago (3.6%); Dayton, Ohio (2.2%); Spring Grove, Illinois (2.1%); Cleveland (2.8%); Placentia (1.3%); Malvern, Pennsylvania (1.3%); Birmingham, Alabama (1%); and various locations within the continental U.S. (3.8%), and is expected to be completed in August 2024. The Naval Air Systems Command of Patuxent River, Maryland awarded the contract, announced on Oct. 27.
Serco-IPS Supports Surface Warfare

The U.S. Navy awarded Serco-IPS Corp. of Herndon, Virginia a $24.9 million modification to a previously awarded contract to procure professional support services for the Naval Sea System Command's deputy commander for surface warfare. Some 18% of the work, worth approximately $4.5 million, is being performed in San Diego. Work was expected to be complete in October 2021. The Naval Sea Systems Command of Washington, D.C. awarded the contract, announced on Oct. 27.