Loan Secured for Town & Country Resort
Wednesday, November 3, 2021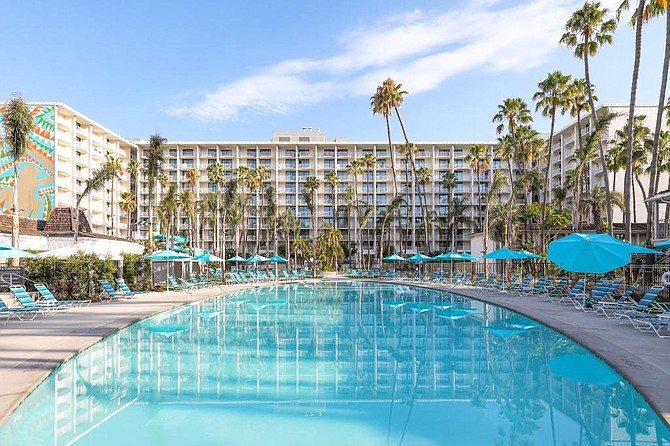 Berkadia has secured a $148 million loan for the redeveloped Town and & Country Resort in Mission Valley.
The borrower was a partnership between Lowe and Atlas Hotels.
The loan was secured through Värde Partners by Scott Hall, managing director of Berkadia, and Aaron Lapping, senior director of Berkadia.
"Through incredible stewardship and vision, Lowe and Atlas Hotels have successfully transformed Town & Country to meet and exceed the expectations of today's leisure, corporate transient, and group guest demands," Hall said. "Värde's conviction in sponsorship's business plan and quality of the resort's repositioning is further fortified by rapidly improving and strong long-term lodging market fundamentals here in San Diego."
Covering 31 acres, the renovated resort has 671 guestrooms, five food and beverage outlets, two resort pools, a water slide, and more than 292,000 square feet of indoor and outdoor meeting space.