HOT LIFE SCIENCE MARKET SHOWS NO SIGN OF LETTING UP
Business Park Purchased for $315.4M
Wednesday, November 3, 2021
Longfellow Real Estate Partners
 has bought a nine-building office park in Sorrento Mesa for $315.4 million with plans to convert it to life science labs.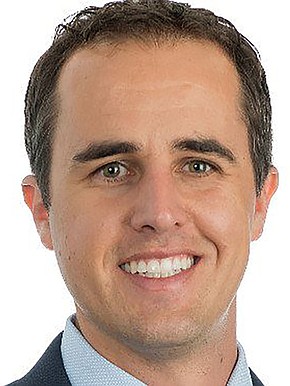 The deal is but the latest in a life science real estate market that shows no sign of letting up.

"I've been doing this for 14 years, the life science market, I've never seen it like this before," said Grant Schoneman, senior managing director of the commercial brokerage JLL in San Diego.

"We've signed over 100 deals so far this year," Schoneman said. "Last year, all year, there were 92 deals signed. We're probably going to have 140 deals signed this year in San Diego."
Record Leasing

Based in Boston, Longfellow has been among the most active companies buying up San Diego real estate to turn into lab space.

The latest deal was for the 20.6 acre Lusk Business Park, 6440 Lusk Blvd. in Sorrento Mesa.
Longfellow bought the Property from PS Business Parks, represented by Lynn LaChapelle, Bob Pendergast, Sach Kirpalani, and Michael Leggett of JLL. Longfellow represented itself.

The firm had no estimate on how much it would spend renovating the property.

Construction will begin in 2023 with the first of the nine buildings available for lease in late 2024.

Longfellow earlier this month bought Centerpark Plaza on Flanders Drive from Montana Avenue Capital, bringing the firm's San Diego portfolio to more than 1.3 million square feet with an additional one million square feet in the development pipeline.

According to JLL, life science leasing activity for the third quarter of 2021 reached record levels with nearly 1.2 million square feet of activity in 36 transactions.

Through the end of the quarter, nearly 2.8 million square feet of life science space has been leased in 2021, breaking a record set for all of 2020 when 2.2 million square feet of space was leased by life science companies, according to JLL.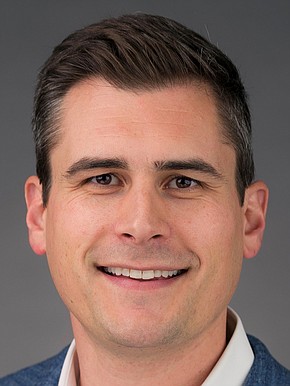 Nick Frasco, managing director of Longfellow Real Estate Partners, said that the acquisition of office park "will support Longfellow's development of the thriving Sorrento Mesa submarket and San Diego 's life science industry, meeting the demand for top-quality lab space in the region."

"Biotech ecosystems thrive on proximity to institutions, talent, and robust funding sources, which is why we've identified this location as one where our tenants can benefit from a broader community that fosters collaboration and innovation," Frasco said.
Rising Rents

The strong growth of life science companies this year has reduced the availability of lab space to record lows, JLL reported.

"We're running out of space now," Schoneman said, adding that life science companies are so concerned about finding room to grow that they are singing leases for lab space that hasn't been built yet.

"Tenants are having to transact on real estate where, I some scenarios, they're negotiating leases now where they won't occupy the real estate until 2024," Schoneman said.

The intense demand is pushing up rents to all-time highs, with rental rates in key life science submarkets rising 28% so far this year over 2020 rates, Schoneman said.

Asking rental rates in Torrey Pines and Del Mar Heights have reached $6.25 per square foot, JLL reported.

Competition for space is so fierce that with multiple tenants vying for the same space that life science companies are worried more about finding space than they are about the cost of the space, according to JLL.

As strong as the third quarter was, JLL projected that the fourth quarter of 2021 would be another record breaker with nearly 2.3 million square feet of transactions in lease negotiations. 
Longfellow Real Estate Partners

Founded:2009
CEO: Adam Sichol
Headquarters: Boston
Business: life sciences real estate developer and manager
Employees: 125+
Notable: Company principals have acquired or developed more than 12 million square feet of lab and technology space over their careers.
Website: 
www.lfrep.com

Contact: info@lfrep.com