Neurocrine Reports Rising Earnings, Record Sales for Ingrezza
Tuesday, November 2, 2021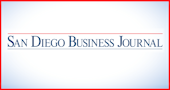 San Diego-based Neurocrine Biosciences (NASDAQ: NBIX) reported upbeat Q3 financial results on Monday (Nov. 1), confirming that INGREZZA, the company's flagship drug that treats tardive dyskinesia, continues to gain market share. 
"Our third quarter results reflect INGREZZA's continued growth," said Kevin Gorman, chief executive officer of Neurocrine Biosciences. "With this momentum and increased investment to expand our commercial footprint, we can better serve patients and our customers, and significantly improve diagnosis and treatment rates for people living with tardive dyskinesia."  
Gorman said Neurocrine also continues to advance its R&D pipeline. "With important clinical data read-outs expected over the next two years, we are executing well on our strategy to become a leading neuroscience-focused company." 
Net Q3 product sales for INGREZZA came in at $287 million, with third quarter sales activity notching record total prescriptions, which Gorman attributed to "higher customer demand and increased commercial activities." 
New prescriptions for valbenazine, which Neurocrine markets under the trade name INGREZZA, increased throughout the third quarter, Gorman added, reaching their highest levels since March 2020. 
Neurocrine also continued to expand its commercial sales organization in 2022, establishing dedicated field teams to "better meet the needs of healthcare professionals across diverse sites of care and help more patients access effective treatment more quickly," the CEO added. 
Third quarter 2021 GAAP net income and diluted earnings per share were approximately $23 million and $0.23, respectively, compared with a net loss and net loss per share of approximately $58 million and $0.62, respectively, in the third quarter of 2020. 
In August, Neurocrine announced plans to initiate registrational studies in the second half of 2021 to test valbenazine for treatment in schizophrenia and dyskinesia related to cerebral palsy. 
Currently, valbenazine is prescribed to treat involuntary movements of the face, tongue or other body parts, a condition known as tardive dyskinesia. 
In September, Neurocrine received approval of a clinical trial application submitted in the European Union for another experimental drug, known as NBI-921352. That drug is being tested to treat so-called "focal-onset" seizures in adults.  
In connection with the EU approval, Neurocrine made a $10 million milestone payment to Xenon for that company's role in advancing NBI-921352 trials. 
Investors reacted negatively to Monday's quarterly report, sending shares of NBIX down more than 10% to $94.