BIOTECH: SERIES A SUPPORTS PRECISION THERAPY PLATFORM
Tentarix Biotherapeutics Secures $50 Million
Monday, November 1, 2021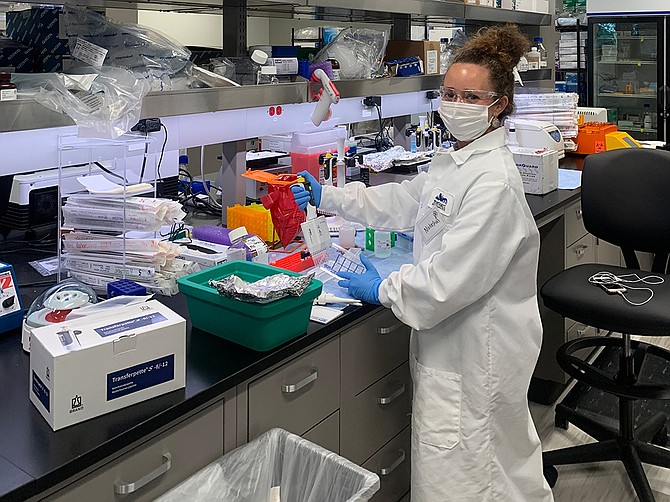 Tentarix Biotherapeutics
 secured $50 million in Series A funding to back the development of its novel biotherapeutics platform.

The funding round was led by Versant Ventures, a healthcare venture capital firm with $4.2 billion under management and Samsara BioCapital, a biotech investment firm based in Palo Alto.

The early-stage biotech is headquartered in Torrey Pines and has more than 30 employees based in San Diego and Vancouver, British Columbia.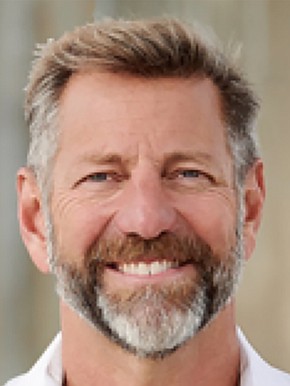 Tentarix was co-founded in 2020 by a team of seasoned executives and life science experts, including president and CEO, Paul Grayson, who has worked in biotech for over 25 years. He said that this funding will help them expand their teams in both locations while launching.

"The advent of technologies to produce high-precision biologics to engage multiple disease targets represents a major advance," said Grayson, who is also a venture partner at Versant Ventures.
 "This financing allows us to develop multiple programs for oncology and autoimmune disease based on the Tentarix technology platform."
Multifunctional Biologics

The name of the company and its logo, an octopus, tie back to the multifunctionality of the biology behind Tentarix's platform of precision therapeutics.

"Multifunctional biologics require interactions with numerous targets on the cell surface similar to the way an octopus uses tentacles to hold a surface or its prey – thus Tentarix," Grayson said.

The company's pipeline is focused on advancing programs in many other fields including cell type specific reprogramming and cell population specific delivery and internalization.

"Many of the most validated cell surface targets of disease are undruggable because they are found on tissues other than those of treatment interest," he said. "Multifunctional biologics that enable targeted, conditional activation can address many of these targets. This funding will allow us to advance our lead program to the clinic and progress multiple other programs into development as we grow the company in multiple scientific disciplines."

Grayson explained that the precision of their biotherapy is in the way that it selectively interacts with the targeted cell and it's unique from other targeted therapies in the way that they "interact with specific cell surface proteomes to build specificity and efficacy."
Biotech Growth

Tentarix is among the many growing biotech companies in the San Diego region who are riding a wave of investments into the sector. In turn, these companies are advancing novel technologies, innovating at speed and growing jobs.

According to Biocom California's 2021 Economic Impact Report for the 2020 fiscal year, venture capital flowing into the life science sector soared at a record high of $15 billion. This is 60% increase of what was brought in 2019.

In San Diego, the life science industry directly employed 72,000 individuals and the sector generated $27.7 billion in regional economic impact, according to the report.

From the perspective of both an experienced investor and a life science industry veteran, Grayson said that this investment trend ties back to innovative technologies crossed with science that is coming out of new companies.

"Currently there is a unique emergence of important science and a convergence of powerful technology that has opened incredible opportunities to advance patient care," Grayson said. "Fortunately, there have been numerous successes that continue to provide incentive for investors to invest."
Tentarix Biotherapeutics LP

FOUNDED: 2020
CEO: Paul Grayson
HEADQUARTERS: Torrey Pines
BUSINESS: Tentarix's mission is to develop first-in-class targeted, multifunctional, conditional therapies.
EMPLOYEES: 30+ employees
WEBSITE: 
tentarix.com

NOTABLE: Tentarix secured $50M in Series A funding to back its precision biotherapies.
CONTACT: info@tentarix.com