STARTUPS: SEV CO. PREPARING FOR PRODUCTION
Poirier Joins Aptera Motors
Monday, November 1, 2021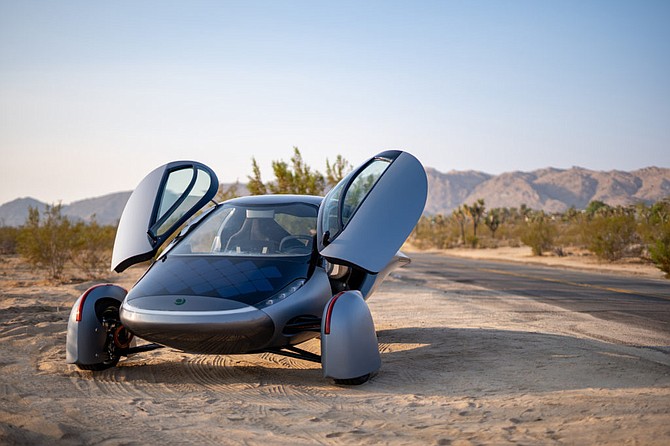 San Diego-­based 
Aptera Motors
 has named Michael Poirier as the company's new vice president of finance and technology. The key hire comes as the solar electric vehicle (SEV) startup also unveiled 'Luna,' the third model in its inaugural line of three-wheelers. Aptera's other, previously announced first editions are called 'Noir' and 'Sol.'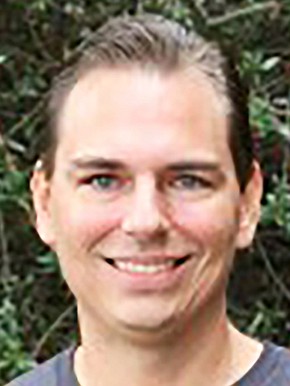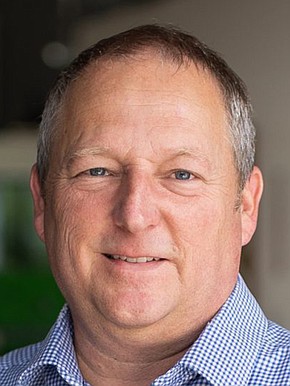 Poirier is expected to hit the ground running at Aptera.

Company founder and co-CEO Steve Fambro said the new VP's top priority will be "positioning Aptera for swift revenue growth and a future IPO — as he's done successfully in his previous positions."
Production to Begin in 2022

Aptera is planning to begin production in 2022. The company also just hired Jim Chyou as its Asia Pacific region CEO as it expands operations globally.

The company closed a $4 million Series A funding round in February and is currently looking for a suitable industrial site for its San Diego production facility.

Poirier, a self-described "passionate advocate" for green tech, said he's been a fan of Aptera from the company's inception — and believes the company's solar electric vehicles (SEVs) can do good for the planet while also doing well financially.

"Working at Aptera is my dream," Poirier said. "It's where I can personally have the greatest positive impact on the world. There's no other company I'd rather work for."
Former Illumina Exec.

Most recently, Poirier was VP of financial planning and analysis at Talis Biomedical, where he was directly involved in finance and investor relations activities to support an IPO resulting in over $250 million in equity financing.

Poirier also spent 13 years at Illumina in various roles, including director of product finance. During his tenure at Illumina, the genomics leader rocketed from $200 million in revenue to $3.2 billion — and grew from 900 to over 7,000 employees.

According to co-founder and co-CEO Fambro, who left Illumina to start Aptera with Chris Anthony, Poirier will play a key role as the company shifts into production. "Michael shares our belief in making products that will improve the health of the planet," Fambro said. "His ability to help grow and scale Illumina to a multi-billion-dollar company gives him tremendous insight into the current path we are traveling at Aptera."

Poirier was one of the first 50 contributors to join Hyperloop Transportation Technologies. He's also been a registered equities broker dealer with Citigroup Capital Strategies, is currently a board member at eco-startup Upcycle and is an investor and advisor with Tech Coast Angels.
Poirer holds an MBA from UC Irvine and a bachelor's from the University of Michigan.
Over 12,000 Reservations

Aptera's lightweight three-wheelers are the product of breakthroughs in "battery efficiency, aerodynamics, material science and manufacturing" technologies, according to the company.

To date, Aptera has received over 12,000 paid $100 reservations – representing more than $400 million in potential revenue — for first edition of production. The company plans to sell base models at $25,900; fully loaded vehicles will retail for $50,900.

The full line of Apterae — plural, according to the company, for Aptera — are being designed to have the longest range (1,000 miles) of any electric vehicle currently in production. The eco-friendly, zippy three-wheelers can hit a top speed of 110 mph — and reduce their owner's carbon footprint substantially.

And setting themselves even further apart from the expanding EV crowd — Aptera's SEVs can go 40 miles a day solely on power generated by onboard solar panels. The key is the vehicles unique aerodynamic profile, Fambro said. "With only six key structural parts, Aptera's unique body shape allows it to slip through the air using far less energy than other electric and hybrid vehicles on the road today."
Aptera Motors, Inc.

Founded: 2005
CEOS: Chris Anthony and Steve Fambro
Employees: 50 (25 in Sorrento Valley)
Headquarters: Sorrento Valley
Website: 
www.aptera.us

Notable: The company's three-wheelers can go from 0 to 60 mph in 3.5 seconds
Contact: (760) 477-2300