Cathedral Catholic Welcomes First Female Principal
Thursday, May 27, 2021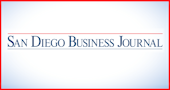 The Diocese of San Diego has named the first female principal in the 65-year history of 
Cathedral Catholic High School
: Marlena Conroy.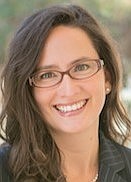 Conroy is a familiar face. She served as a teacher and administrator at the campus east of Del Mar for 11 years. Her first day on campus following the announcement was May 21.
She has also worked as assistant principal for curriculum and instruction at Notre Dame Academy. Conroy was most recently assistant principal at the Academy of Our Lady of Peace.
In another first, Conroy will be the first Latina to lead the high school. She is the 13
th
principal at the institution.
"Mrs. Conroy not only embodies the hope and excitement we need in our Catholic school leadership, but she also possesses ample energy, faith, experience and a genuinely collaborative spirit to lead CCHS," said John Galvan, director for the Office for Schools in the Diocese of San Diego.
Conroy holds a master's degree in educational leadership and administration from National University and an administrative credential from Point Loma Nazarene University.
She received her bachelor's degree in history from Cal Poly San Luis Obispo.