BIOTECH: CO. TARGETS DNA CIRCLES, PLANS TO ENTER THE CLINIC BY 2023
Boundless Bio Raises $105 Million Series B Financing
Wednesday, May 26, 2021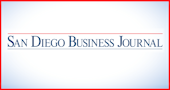 Boundless Bio
, has raised $105 Million in Series B financing to continue developing small-molecule therapies that target unusual DNA circles found in cancer called extrachromosomal DNA (ecDNA).
The round was co-led by RA Capital Management and Nextech Invest. Other participating investors include Fidelity Management, Redmile Group, Wellington Management, Surveyor Capital, PFM Health Sciences, and Logos Capital.
The funding will be used to advance into its therapeutic programs into the clinic as well as and expand its pipeline of novel cancer therapies. It will also help the company develop a companion diagnostic to identify tumors with ecDNA.
"Boundless Bio has made tremendous progress since launching in 2019," said Zachary Hornby, president and chief executive of Boundless Bio.
"This financing round and stellar investor syndicate reflects the investment community's appreciation for the high unmet clinical need of patients with oncogene amplified cancers and the promise of our innovative approach to targeting ecDNA to improve and prolong the lives of these patients," he said.

Produced Three Programs
Founded in 2018, Boundless Bio developed a proprietary technology, called Spyglass, that interrogates gene amplification-driven tumors.
Its research has produced three programs, each addressing distinct targets that when blocked, stop ecDNA, Hornby said.
"Over the past two years our team has custom built a platform, called Spyglass, that enables us to interrogate ecDNA in cancer and reveal key therapeutically targetable liabilities in ecDNA-driven, gene amplified tumors," said Hornby.
"From these efforts, we have discovered and validated three ecDNA-essential targets and have initiated drug discovery against each. In addition, we are developing the ECHO companion diagnostic assay to identify patients with ecDNA-driven tumors," he said.

Clinical Trials by 2023
The first program is expected to produce a drug candidate by the end of this year, which could lead to an investigational new drug application filing by the end of next year. If the research stays on track, Hornby estimates the company could begin clinical testing in early 2023 with one or more programs.
Boundless Bio has drawn some interest from larger pharmaceutical companies and will consider striking up alliances with other companies once it has a better understanding of ecDNA science and what its technology can do, said Hornby.
Hornby was previously the chief operating officer of Ignyta, a cancer drugmaker that started in San Diego and sold to Roche in 2017 for $1.7 billion. Jonathan Lim, who was the CEO of Ignyta, is the chairman of Boundless Bio.

May Go Public
Hornby said that Boundless Bio's Series B financing is large enough that the company would not need to raise another round of funding before going public — if it chooses to do so.
Boundless Bio has 40 employees, up from 15 staffers since its founding. Headquartered in Torrey Pines, the company was valued at $70.9 million in 2019, according to Pitchbook.
In conjunction with the financing, Jakob Loven, partner at Nextech Invest, will join the Boundless Bio board of directors.
"ecDNA is a transformative new area of cancer biology, and Boundless Bio is the clear leader in the rapidly emerging field," said Loven. "The Boundless team has made remarkable progress since the company formation, demonstrating that ecDNA biology is tractable as a therapeutic approach and advancing a powerful platform, exciting early drug programs and a promising companion diagnostic approach."