MANUFACTURING: APPAREL MAKER FINDS HIMSELF IN A POSITION TO HELP
Tracing His Roots and Moving People
Tuesday, May 25, 2021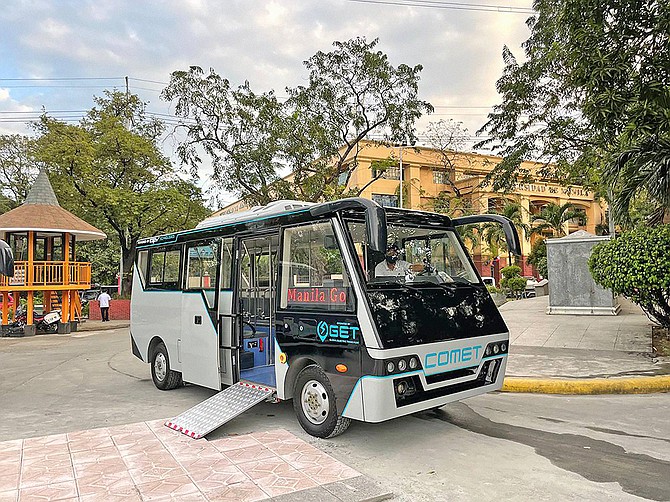 For Tony Olaes, reconnecting with his family's home country was a pivotal and life-changing experience.
"I grew up American. All I know is this county," he said on a recent Friday. "I've only been Filipino 15 years."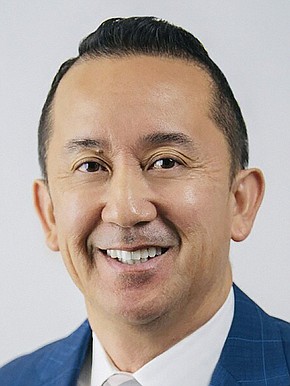 He had been to the Philippines before. It's where his family came from. He didn't really like it. During a trip in late 2005, however, Olaes found a new sense of identity.
He also felt a tug of responsibility. After all, as a successful businessman, he was in a position to make things better in the Pacific island country that only emerged from colonial rule in 1946.
Following his trip, Olaes got involved in several initiatives meant to benefit Pacific islanders.
For those in San Diego, he co-founded The Filipino School. The institution in Carmel Valley seeks to connect Filipinos to a heritage they may not know fully.
For those still in the Philippines, he has embarked on a transportation project that he is hoping to scale.
Slogans and Shirts

For a large part of his career, Olaes has focused on T-shirts.
He recalled an early business lesson as a student at San Diego State University. It was the eve of a big football game. Just outside the classroom door, people associated with the team were selling T-shirts that made a derogatory pun out of the name of that week's opponent. Students snapped up the T-shirts. Olaes was amazed. "Look at this," he recalled saying to himself. "Look at this market."
That eventually led to a full-time business which is about to finish its third decade.
ODM
in Poway sells millions of shirts annually through Walmart, Target and other retailers. Production is in Mexico. Dun & Bradstreet estimated that ODM made $23.5 million in 2006. Olaes declined to give his current revenue but said it was higher than that.
He has since parlayed funds from his shirt business into other ventures.
Jeepney 2.0

Olaes' passion project these days is based in Del Mar.
Global Electric Transport Worldwide Inc.
has three employees in Del Mar and 38 in the Philippines, plus contractors. The venture, also known as GET, puts clean electric buses into service in countries that don't have much in the way of infrastructure.
The COMET 30-passenger minibus is built in China. GET operates limited numbers in three cities − Manila, Davao and Cebu − and plans to scale from there.  Service is planned for Malaysia and Kenya before the year is over. Olaes is determined to make the venture as profitable as it is socially responsible.