ARCHITECTURE: NAVEEN WANEY WAS ALWAYS INTERESTED IN 'HOW THE PIECES FIT TOGETHER'
Designing a Different Path
Tuesday, May 25, 2021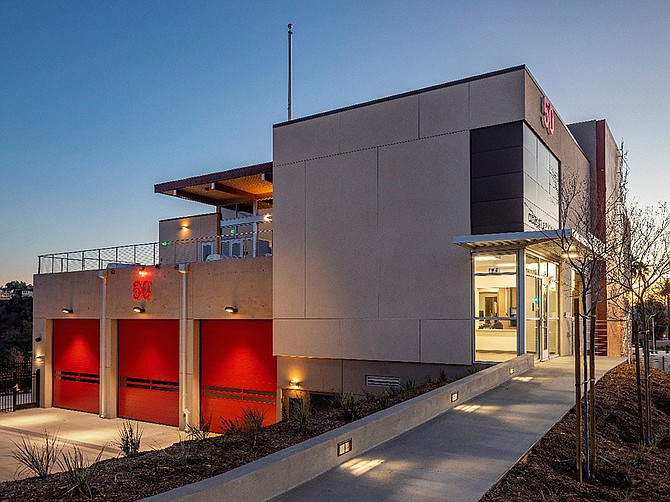 Naveen Waney's parents expected him to go into the garment business.
That's what his father did in India before moving first to Belgium and then to the United States when the family moved first to Houston then to San Diego.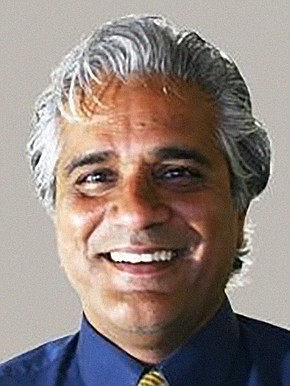 Instead, Waney became an architect, starting as a "go-fer" and rising to become a principal of
Platt/Whitelaw Architects
.
"Something just didn't' sit right with me. I didn't want to get into the garment business," Waney said. "Everyone wants to do something different from what their parents do."
Waney developed a sense of independence early on, staying behind in a boarding school in India as a 7 and 9-year-old child for two years when his parents moved to Belgium in 1972 to get better care for Waney's younger sister, who had developmental disabilities.
"In some ways, I think it helped me develop as a person. I feel like it gave me the leadership qualities, the strengths I rely on to run a business today," Waney said.
He rejoined the family when they moved to Houston in 1976, where an uncle had a Pier One Imports franchise.
From Houston, the family moved to San Diego, where Waney graduated from Madison High School, then went to California State University Fullerton on a soccer scholarship with no clear idea on a future career.
"Really, all I wanted to do was play soccer. I didn't focus on studies," Waney said.
A knee injury ended his soccer career, and Waney returned to San Diego to take classes at Mesa College to figure out what he wanted to do with his life.
At Mesa, he won first place in the San Diego Lumberman Design Competition that came with a scholarship to the New School of Architecture and Design.
"I took my money and I said, 'OK, I'm going to the New School of Architecture' because I really started getting into it (architecture)," Waney said.
A Guiding Principle

His mother died in a tragic accident in Del Mar in 1990.
"She was crossing train tracks and fell and hit her head and was run over by a train," Waney said. "That set me back."
From tragedy, Waney said he developed a guiding principle in all that he has done since, a sense that life is precious and short and a sense of determination. His father died in 2010 and an older sister died of cancer in 2020.
He graduated from the New School of Architecture in 1992 as class valedictorian and went to work as an intern under the mentorship of Lee Platt and later Alison Whitelaw. "It was a bit of everything and it was great training. It gave me an idea of how a business operates," Waney said. "Allison Whitelaw was an incredible mentor for the years I worked with her,"
The firm became Platt/Whitelaw Architects in 1992 after Alison Whitelaw bought the firm. Waney and Sandra Gramley bought the firm in 2019.
"My goal, very early goal while I was working at Platt/Whitelaw Architects was to at some point own a business," Waney said. "I learned at a very young age that I wanted to be leading a firm."

Fitting things together
Waney traces his affinity for design to working while still in school as framer for a contracting firm.
"I got really interested in how things come together, how pieces fit together," Waney said. "It kind of influenced me to pick up a drafting program at Mesa College and winning that competition made me think I was good at it."
Waney said he was drawn to public projects such as water treatment plants.
"They're interesting projects because they're very functional and you're there for one thing –to make sure the water or wastewater is dealt with," Waney said.
Among the projects that he's most proud of are the $14 million Encina Wastewater Authority plant in Carlsbad and the $10.7 million Fire Station 50 in UTC.
"The work that I've done in the past has been mostly public facilities and I take pride in that. They might not be those big hotels or multifamily projects. They're very important, don't get me wrong, but it's not the stuff that I get involved in."
Waney is chair of the Clairemont Community Planning Group and works to share his love of design as mentor the ACE (Architecture, Construction Engineering) Mentor Program.