Juno Diagnostics Raises $25M Series A
Monday, May 24, 2021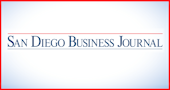 Juno Diagnostics, a medtech company developing prenatal genetic testing solutions, has raised a $25 million Series A round led by Perceptive Xontogeny Venture fund. 
The financing will be used to support clinical validation studies, product development, and commercial launch of JunoDx's product offerings for NIPT.
"We are excited to partner with investors who share our vision of enabling access to highly accurate, cost-effective prenatal genetic testing solutions," said Dirk van den Boom, founder and CEO of JunoDx. "This funding allows us to advance the development of our clinical technology platform and rapidly bring our lead product to market."
With its lead product, JunoDx is ushering in the next generation of noninvasive prenatal tests. 
The company's NIPT solution simplifies sample collection and improves access to high quality genetic testing results without the high cost, long lead times, and phlebotomy requirements of traditional NIPT.
Founded in 2017, JunoDx is led by Boom and an experienced team who pioneered the development and commercialization of the first noninvasive cell-free DNA based prenatal test in the United States while at Sequenom. 
Other members of the management team include Mathias Ehrich, chief scientific officer, and Jim Chauvapun, chief operations officer.