MANSON CONSTRUCTION RECEIVES WORK AT 32ND STREET NAVAL STATION
Pier Replacement Contract Worth $101M
Sunday, May 23, 2021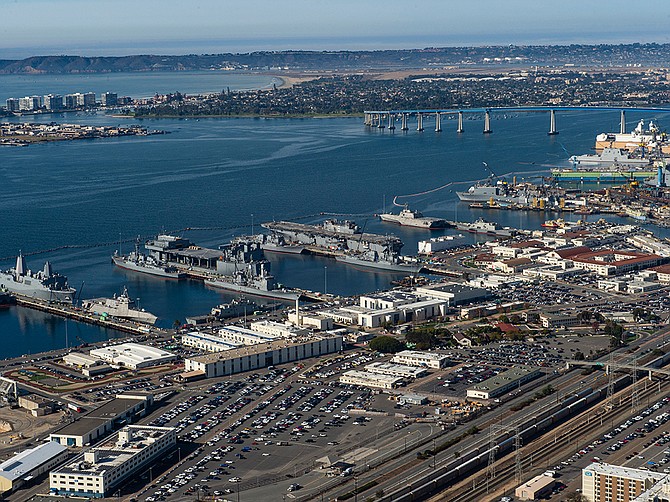 The U.S. Navy awarded Seattle-based 
Manson Construction Co.
 a $101.4 million task order for the replacement of Pier 6 at Naval Base San Diego.
The task order contains three unexercised options which, if exercised, would increase the deal's value to $105.6 million. Work is expected to be completed by September 2023. The Navy received five proposals for the task order, and issued the task order under a previously awarded multiple-award construction contract.
The Naval Facilities Engineering Systems Command Southwest in San Diego awarded the deal, announced on April 30.
Kratos Receives $46M in Space Contracts

Kratos Defense & Security Solutions Inc.
 (Nasdaq: KTOS) said on May 6 that it received multiple awards totaling more than $46 million to support Space Domain Awareness (SDA) efforts. The business, based in Scripps Ranch, did not name its clients.
Space is becoming increasingly congested, contested and competitive, driving the need for enhanced SDA— defined as the ability to identify, locate and track potential threats to on-orbit space systems through a more comprehensive view of the space environment.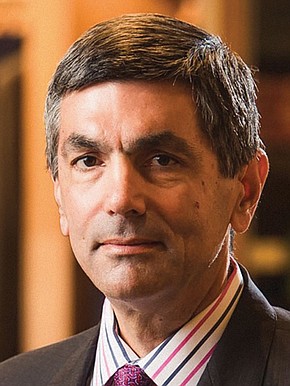 "These awards demonstrate the increasing need for technologies that help provide greater SDA," said Phil Carrai, president of Kratos' Space, Training and Cybersecurity Division. "We continue to support many global programs and initiatives to meet the requirement for more resilient and robust ground satellite communications."
With the increasing volume and velocity of threats, Kratos is leveraging the technology behind its OpenSpace software platform to help satellite ground systems quickly adapt to changing conditions. The platform's software-centric architecture used with Kratos' global monitoring network enables assets to be reconfigured and redeployed virtually, delivering much faster responses to potential threats in space. The OpenSpace platform is designed to make ground stations more adaptable, resilient and secure.
"In today's space environment, you must be able to rapidly identify and immediately respond to threats," said Frank Backes, senior vice president at Kratos Space Federal. "There has been a shift in SDA because the concern isn't just where objects are, but also what adversaries are capable of doing in that area. Kratos' advanced technologies provide a more complete operational picture of the space domain to help protect government and commercial satellites from hazards and threats."
Kratos provides actionable insights to mitigate threats by monitoring, analyzing and fusing relevant data across the space domain by using its extensive radio frequency (RF) sensor ground network. The network consists of global RF monitoring sites, hosting fixed and steerable sensors and antennas in the L, S, C, X and Ku frequency bands (similar to different channels on a television set). Kratos' 24/7/365 Network Operations Center (NOC) is the central hub for monitoring and integrating raw RF data from this global network. Advanced technologies developed by, and exclusive to, Kratos have been integrated into all levels of this infrastructure, from custom algorithms employed in the sensor network, to industry-leading commercial applications used in the NOC for data monitoring, correlation and geolocation, as well as specially developed analytics that provide the real meaning behind the raw data.
Western Metal Going to England

The U.S. Air Force awarded Western Metal Supply Co. Inc. of Escondido a $9.4 million contract to provide aircraft shelters. Work will be performed at the Royal Air Force base in Lakenheath in the United Kingdom. The base, 80 miles northeast of London, is the first international base to host U.S. Air Force F-35A aircraft. Under the deal, Western Metal will design, manufacture and install shelters for the F-35A Lightning II stealth fighter. Work is expected to be completed by June 30, 2022. The award is the result of a competitive acquisition. The Air Force received two offers for the work. The 48th Contracting Squadron at RAF Lakenheath, U.K., awarded the deal, announced on May 4.
General Dynamics Picks Up Ship Work

The U.S. Navy awarded
General Dynamics Mission Systems
(NYSE: GD) of Pittsfield, Massachusetts a contract to support electronic systems aboard one of the Navy's two types of Littoral Combat Ships. Some 5% of the work, worth up to $870,000, will be performed in San Diego. The entire contract (which is an indefinite delivery, indefinite quantity deal) could be worth as much as $17.4 million.
Specifically, the deal covers engineering and technical services to support combat systems; as well as command, control, communications, computers and intelligence (C5I); and hull, mechanical and electrical equipment, components, software, training and equipment. Work is specific to Independence-class ships. Those are the trimaran versions of the Littoral Combat Ship built by Austal USA. Work under the contract is expected to be completed by May 2026. The Navy did not seek competitive bids, since it determined there was only one responsible bidder and no other supplies or services would satisfy its requirements. The Naval Surface Warfare Center Philadelphia Division awarded the contract on May 3. The deal was announced on May 4.