TOURISM: FOCUSING ON RECOVERY, GROWTH
New CEO for SeaWorld
Sunday, May 23, 2021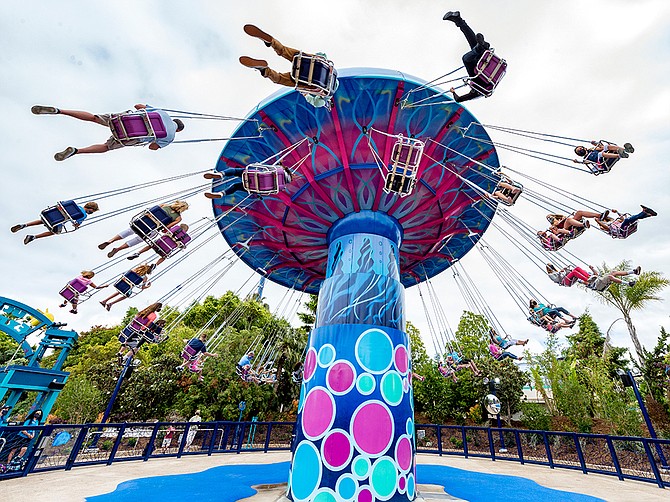 Earlier this month,
SeaWorld Entertainment Inc.
, the Orlando-based theme park and entertainment company with two parks in San Diego, reported its financial results for the first quarter of 2021. The earnings showed steady improvements in profits as it recovered from a financial hit caused by the COVID-19 pandemic.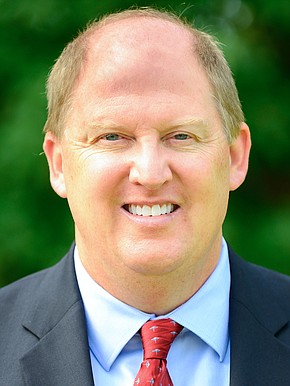 Total revenue was $171.9 million, an increase of $18.4 million, or 12% from the first quarter of 2020. Compared to the first quarter of 2019, total revenue declined by $48.7 million or 22.1%; SeaWorld Entertainment generated approximately $1.4 billion in revenue in 2019. Still, net loss was $44.9 million, an improvement of $11.6 million or 20.6% from the first quarter of 2020.
The same day the company reported its first quarter 2021 results, it announced the promotion of Marc Swanson from interim CEO to permanent CEO. Swanson has been with the company for over 20 years, according to a spokesperson, having held a number of leadership positions including as CFO and treasurer.
Now, with Swanson officially at the helm – aided by reopening and positive vaccination numbers – SeaWorld hopes to continue on its upward trajectory and recovery efforts. SeaWorld San Diego is currently open at 25% capacity as a theme park under the orange tier.
Stronger Company

"We've been executing on a plan that we worked on with the board to develop over the last several years and that led to 2019 being a record year for us," said Swanson, who works out of the Orlando headquarters. "We had a record start to 2020 through February until the pandemic hit, which has been challenging for us and others. But we worked through it, we learned to be creative and much more nimble and to act with a sense of urgency, and we've emerged a stronger company. Now, my vision is to keep executing on that strategy."
On the front end, the goal is to continue to deliver on the "high quality experiences guests have come to expect from the parks", he said. There are already plans to invest in, upgrade and modernize assets in the park, including rides and attractions, said Swanson, as well as expand its event line-up by adding some new offerings and enhancing existing ones.
On the back end, Swanson promises some exciting advances as well.
One aspect SeaWorld is already testing is the implementation of a mobile app that the company hopes will make guest visits more efficient and seamless. SeaWorld is also currently working on a customer relationship management system that will allow it to better communicate with guests, he said, and offer a more personalized experience tailored to their respective likes and needs. The ultimate goal on this front is to make more tech investments and more tech improvements to make the park more efficient, said Swanson.
Man for the Job

For Scott Ross, chairman of the board of directors at SeaWorld Entertainment and managing partner of Hill Path Capital, a New York-based private equity firm, Swanson is the right person to lead the company through strategic growth.
SeaWorld's board of directors unanimously approved the appointment of Swanson to the executive position, as well as that of Elizabeth Castro Gulacsy as chief financial officer and treasurer.
"After careful consideration and working closely with Marc and Elizabeth in their interim roles over the past year, the board of directors is confident they are the right leaders for SeaWorld as we emerge from this pandemic and continue executing on our long-term strategic plan," said Ross. "Over the past year, Marc and Elizabeth, alongside the Board, have continued to execute on the strategic initiatives we have been working on over the past several years and have taken the necessary decisive actions to position the company for long-term success."
Added Gulacsy: "We have worked hard over the last few years, including prior to and during the pandemic, to position this company for a significant improvement in profitability. Our financial position is strong, our strategies are working (and) our execution is improving."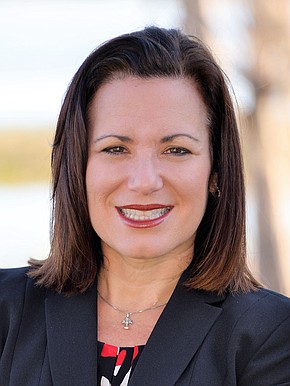 Gulacsy served as interim chief financial officer and treasurer since April 2020. From September 2019 to November 2019, she also served as chief accounting officer of the company from August 2017 to April 2021. Prior to that, Gulacsy served as corporate vice president, financial reporting from 2016 to 2017 and director, financial reporting from 2013 to 2016.
Additionally, John Dunlap has been named park president of SeaWorld and Aquatica San Diego. Dunlap succeeds Marilyn Hannes, who was promoted to senior vice president of strategic relationships for SeaWorld Parks & Entertainment after 23 years with the company, five of those leading the two parks.
In the Future

With Swanson as the lead, SeaWorld has more planned developments for the future.
Next year, the company is scheduled to open the previously-announced Sesame Place theme park in Chula Vista. This will mark the second Sesame Place theme park to open, he said, with the original location first opening in 1980 in Pennsylvania.
"It's a great brand," said Swanson, "and a product that people know and have a lot of appreciation for."
The company has the rights to open other Sesame Place theme parks in the future. That is something it is already considering, he said.
Internationally, SeaWorld has a partnership in Abu Dhabi where it is already building a SeaWorld Park, said Swanson, slated to be completed in the next couple of years. Other SeaWorld Park additions in different parts of the world are already in discussions, he said.
Elsewhere, the company is closely focusing on building out or acquiring some existing hotels, said Swanson, with the goal of adding SeaWorld lodging to the company portfolio down the line.