Mainly Mozart Announces 33rd Annual All-Star Orchestra Festival
Thursday, May 20, 2021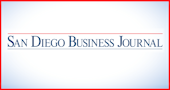 Mainly Mozart has announced the 2021 All-Star Orchestra Festival at the Del Mar Surf Cup Sports Park from June 11-19. The event is the largest gathering of concertmasters and principal players in North America, according to the organization.
The 2021 All-Star Orchestra Festival features five concerts, ranging from Mozart to Beethoven, with members from prestigious orchestras. This includes members of the San Diego Symphony, the Metropolitan Opera Orchestra and the Toronto Symphony Orchestra, to list a few.
"We look forward to welcoming audiences back to in-person performances showcasing the orchestral brilliance of the top musicians from the New York Philharmonic, Philadelphia Orchestra, San Francisco Symphony, LA Philharmonic, and dozens more," said Nancy Laturno, co-founder and CEO of Mainly Mozart. "With audiences coming from all over… from Los Angeles to Laguna Hills to Palm Desert to San Diego, the excitement is overwhelming for both the performers and the audience especially since it will be in-person, together and allows music enthusiasts to relive the magic of live music the way it is meant to be experienced."
Tickets for pods that are socially distance and seat four start at $49/pod in section B at the Del Mar Surf Sports Park and $100/pod in section A; $100/VIP seat; and $100/VIP table which will include charcuterie plate and bottle of sparkling wine.
Travel & Hospitality reporter Mariel Concepcion can be reached at mconcepcion@sdbj.com or 858-634-4625.