LEADERSHIP: PROLIFIC HOMEBUILDER AL BALDWIN NAMED A CHULA VISTA COMMUNITY CHAMPION
Man Behind Otay Ranch Built First San Diego Project in 1973
Tuesday, May 18, 2021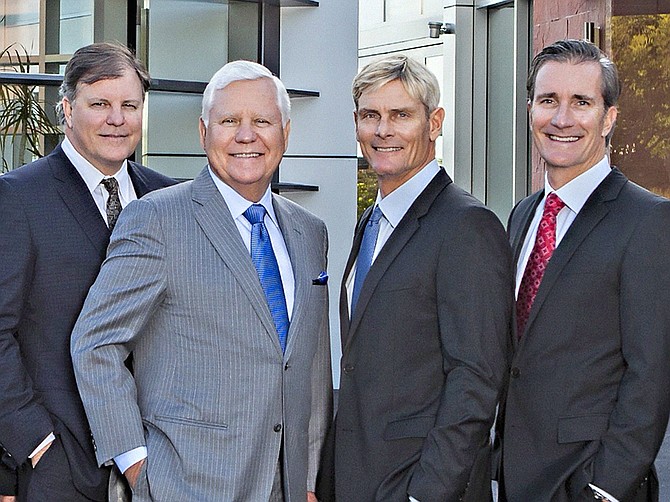 A long-time friend of Al Baldwin described the developer as "a man's man" and "an all-around guy."
Baldwin's favorite past-times, aside from spending time with his family, include hunting with a bow and arrow and fly fishing.
"He's been my guru when it comes to fishing and hunting," said Ygal Sonenshine, who met Baldwin some 50 years ago carpooling with their children who were in preschool.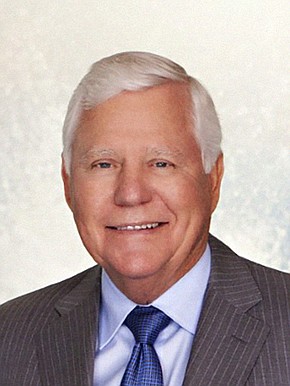 "He's a true outdoorsman, the best bow and arrow shot I've ever seen," Sonenshine said. "He's a mensch. There's nothing he wouldn't do for his family and friends in that order. If you're stuck someplace in the world and he can help you, he'll be there."
Baldwin's three sons have joined Baldwin in business. Ron Baldwin is president of Pacific Coast Communities, an affiliate of Baldwin & Sons, Shawn Baldwin, president of
Baldwin & Sons
, and Steve Baldwin, president of Heritage Building & Development, an affiliate of Baldwin & Sons.
Dick Gebhard, who has known Baldwin for more than 40 years, recalled a hunting expedition on the edge of Yellowstone National Park when the two were on horseback and got caught in a blinding snowstorm.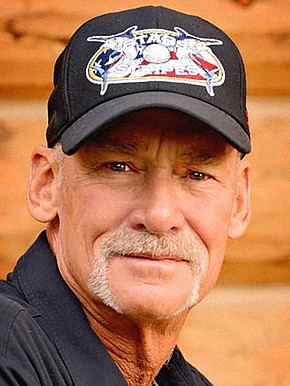 "It was definitely scary," Gebhard said. "We didn't' have radios. We had no idea what was going on."
Baldwin found a way to get out, using pack horses as way-finders.
"It was a great idea, I mean it worked," Gebhard said.
Fly fishing is his passion, Baldwin said. He recently caught an 80-pound tarpon on a fly rod while fishing in Florida.
"It was a rush," Baldwin said. "I've seen videos of it but I've never experienced it myself."
Chickens to Builders

Baldwin, whose company
Baldwin & Sons
became one of the most prolific homebuilders in San Diego and Southern California, came from modest means.
His father worked for the Postal Service in Temple City and raised chickens on the side.
Baldwin helped out, selling chickens when he was 10-years old.
"I learned at a young age, you had to work," Baldwin said.
Baldwin got a taste of homebuilding in 1956 when his father decided to build a house for sale on property he owned.
"He bought a plan from Sunset magazine," Baldwin said. "I remember, it was a very difficult time at first before he sold his first house."
Baldwin helped his father as the home building business caught on, but thought he'd become a dentist.
"I'd been digging ditches and pounding nails all through my youth and thought it was sure easier to be a dentist," Baldwin said.
Easier, perhaps, but after taking business classes at Pasadena City College, Baldwin said "I realized that being a dentist was sort of similar to being a carpenter.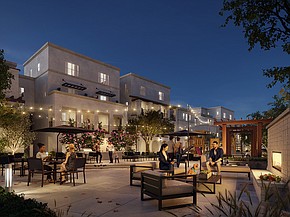 "I like working with my hands but you don't generally have the ability to build a large business. Generally speaking, you're a one-man shop. In real estate, there's a much greater potential," Baldwin said.
After graduating from the University of Southern California in 1965, Baldwin formed a partnership with his father.
"Basically, I was handling the sales of all the home we built," Baldwin said.
Although based in Newport Beach, Baldwin quickly saw San Diego as a ripe market and built his first project in the county in 1973, 30-single-family homes on Governor Drive in University City.
His home is in Laguna Beach.
"If I didn't live here, I'd probably live in San Diego," Baldwin said. "San Diego is a great market, great location.
Otay Ranch

Most of Baldwin's activity for the past several years has been the development of Otay Ranch, a 12,000-acre planned community east of Chula Vista.  His company acquired the land in 1989.
Otay Ranch is among his proudest projects.
"Just to see that originally back 30 years and then drive through today with the walking trails, the bicycle trails, the retail and the homes and see the families living there, it gives you a good feeling," Baldwin said. "The most rewarding thing is to look back and see what we built and see how vibrant it is today."
The Great Recession of 2008 and 2009 was a tough time for homebuilders as the housing market imploded and Baldwin was no exception. Baldwin was competing with a flood of foreclosed homes that hit the market.
 "The hardest part was to make sure we kept our people," Baldwin said. "The only thing permanent is change. You have to be adaptable. You have to be flexible and you have to be an entrepreneur to survive. Markets change. Interest rates change and consumer preferences change. You have to know how to manage risk and not take on too much risk."
The Right Thing

Baldwin has accumulated numerous accolades for his business acumen and charitable work.
Just this year, Baldwin was named a Chula Vista Community Champion for what the city termed his "extraordinary efforts during the COVID-19 pandemic" in support of the community.
"It's the right thing to do and that's what I was taught," Baldwin said. "Sometimes we're the most happy when we're helping others. It's just human nature."
Baldwin and his team at Baldwin & Sons raised $120,000 for the South Bay Community Services food distribution program.
"We learned early on in the pandemic that South Bay Community Services urgently needed assistance," Baldwin said. "Their food program typically feeds 500 people per month, but once COVID-19 hit, they began assisting over 20,000 per month. No family should be without food and I knew we were in a unique position to help."
Sponsoring the fundraiser for South Bay Community Services was typical of Baldwin, Gebhard said.
"A lot of CEO's, the way they do charity is they tell someone who works for them, 'here, donate your time.' That's not Al. Al will dive in himself and he'll make it happen," said Gebhard.
Baldwin and his late wife, Deeann, built and donated a dormitory for Olympic athletes at the U.S. Olympic Training Center in Chula Vista and Baldwin is co-founder and a board member of Stars & Stripes Tournament, a fishing and golfing tournament and music festival that raises money for the Stars & Stripes Foundation for children.
Among Baldwin's favorite charities is the National Park Foundation, where he is a board member.
"The national parks are the story of America, all the battlefields and the monuments, all those historical things are in the national parks," Baldwin said. "As a child, I camped in many of them before they were national parks, like Joshua Tree. It's not just about preserving the good stuff. We preserve the bad also, stories that need to be told."
In 2018, Baldwin led a foundation fundraising campaign that raised $550 million. The goal had been to raise $40 million.