MANUFACTURING: JBK WELLNESS LABS FORMULATES PRODUCTS FOR OTHER BRANDS
Founder Shares Family's Herbal Formulas
Tuesday, May 18, 2021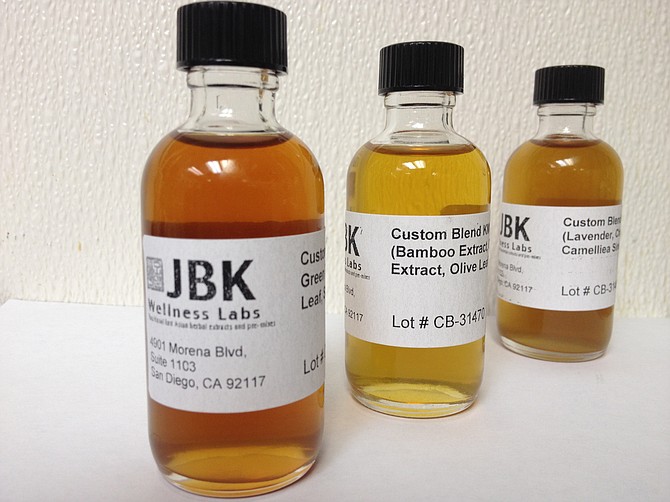 JBK Wellness Labs
 is rooted in family tradition.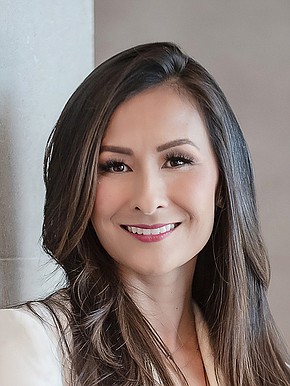 Founded by Dr. Jenelle Kim and husband Craig Nandoo, JBK Wellness Labs is a formulator and manufacturer contracted by high-end luxury topical, beauty and dietary supplements companies to create products for them. It's formulas consist of traditional East Asian herbs and medicines that have been passed down from generation to generation within her Korean family, she said.
These days, JBK Wellness Labs are carried in high-end retailers and mainstream locations like Nordstrom, Urban Outfitters, Whole Foods, Walmart, Target, Bergdorf Goodman, the Ritz Carlton, the Four Seasons and Mardarin Oriental, among others. The company's revenue was between $8 million and $12 million in 2018, between $10 million and $15 million in 2019, and is projected to grow roughly 20% in 2021, according to the company.
"I come from a long lineage of herbalists and doctors and studied traditional oriental medicine," said Kim. "I'm the ninth generation and the first woman in my lineage to be guardian of my family's formulas."
Bi Bong Formulas

Kim is the holder of what is known as Bi Bong formulas, or secret formulas. A Bi Bong formula represents the "pinnacle in herbal formulation", she said, meaning, when formulas are properly balanced between its components, it is possible to create properties that are not evident in the individual herbs themselves.
"Great masters of herbology have spent lifetimes seeking the right methods of preparation, ratios and results, which is why Bi Bong formulas are truly rare," reads the JBK Wellness site. "When this perfect balance of synergy is brought to a formula, it becomes transformative in its power."
Because she knew she wanted to share these formulas with the world, Kim consulted with her family who gave her their blessings.
75 High-End Brands

Today, JBK Wellness Labs works with about 75 high-end brands, formulating and manufacturing roughly five products for each, said Nandoo. In terms of formulas, the company has a couple hundred variations, he said, adding that customers can place orders for between 5,000 and 10,000 SKUs depending on the product.
"We are constantly developing new products," said Nandoo. "Pre-pandemic, our growth was 800% year-over-year. I think we will reach those numbers again very soon."
The Start

After being asked by others in the skincare industry how they could also get natural, herbal formulations in their product line, King and Nandoo launched the JBK Wellness Labs in 2012. Kim, formerly the primary formulator for a skincare company, and Nandoo, then the chief operating officer for a company in the spa industry, decided to leave their corporate jobs and use their backgrounds and expertise to manufacture products for other brands.
JBK Wellness sources its ingredients from all over the world, as long as it is the highest quality ingredient, said Kim. The self-funded brand, with 17 employees locally, manufacturers, packages and distributes from its Miramar lab. It has two other offices, in Orange County and in Portugal.