Jack in the Box Names New Chief Operating Officer
Monday, May 17, 2021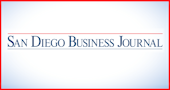 Jack in the Box has named Tony Darden as its new senior vice president and chief operating officer. Darden's first day on the job is planned for June 7, 2021.
Darden joins Jack in the Box from Mooyah Burgers Fries and Shake, where he served as president for the past two years. He has also held chief operating officer titles at Taco Bueno and Sun Holdings; the latter is the fourth largest franchisee in the U.S. with a portfolio of more than 1,000 restaurants and brands including Burger King, Popeyes, Krispy Kreme and Arby's. Additionally, Darden held operations leadership roles at Panera Bread and Metromedia Restaurant Group/Bennigan's.
"I've known Tony professionally through the years and I know he is the right person to lead operations at Jack in the Box by partnering with our franchisees to focus on operations excellence and restaurant profits," said Darin Harris, Jack in the Box CEO. "He cares deeply about people, franchisee success and giving our guests a consistent brand experience."
Added Darden: "Jack's future success will be a function of enabling our franchisees in delivering exceptional guest experiences that enhance brand loyalty and accelerate their growth."
Darden is the fifth new C-suite hire for Jack in the Box under Harris' lead; the new CEO joined the company in 2020. In related news, the company last week reported strong Q2 earnings and revenue, which included total revenue growth of 19% over Q2 2020 and 20.6% growth in system same-store sales.
Jack in the Box is a San Diego-based restaurant company that operates and franchises more than 2,200 restaurants in 21 states and Guam.
Travel & Hospitality reporter Mariel Concepcion can be reached at mconcepcion@sdbj.com or 858-634-4625.