RESTAURANTS: OWNER-OPERATOR JOE KAO CHOOSES JUICE OVER BOBA
R3fresh Finds its Niche on Convoy Street
Thursday, May 13, 2021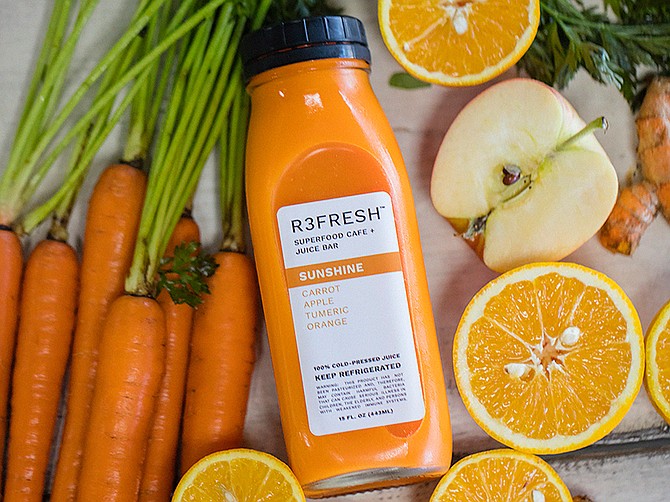 Joe Kao was getting things done starting his business, a café on Convoy Street in Kearny Mesa, when he ran into a snag.
The entrepreneur, now 26, needed someone to guarantee the lease on his new space — a former cell phone store with a brilliant purple wall. So he called his mother, who at the time was in Taiwan.
He remembers his mother's voice over the phone: "You're doing what?"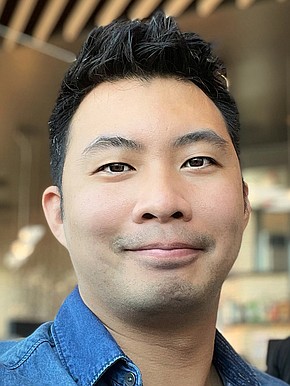 It all ended well. Kao laid out his business plan for his mother, and she ended up putting her name on the lease. She also put in some money to get the business up and running, and became Kao's business partner.
Today
R3fresh Superfood Café & Juice Bar
is embarking on its fifth year in business. Kao said the business has roughly one half million dollars in yearly revenue.
The venue makes juices, each with a variety of fruits and vegetables. It offers açai sorbet imported from Brazil. Açai is the berry of a certain palm tree.
The business also lets customers build their own superfood bowls. It offers pitaya, coconut and chia puddings with the option of adding granola (made in-house) and fresh fruit.
A Passion for Food

Joe Kao is from Orange County. He moved to San Diego for work nine years ago. While working at businesses such as retailer Sur la Table, he helped friends get their businesses going.
He entertained thoughts of opening his own business. "Food and beverage is where my passions lie," he said.
He had his eye on the bustling Convoy Street food corridor, and for a while considered a boba shop — a shop offering tea served with edible beads. Seeing what he considered "way too many" boba shops in the district already, he dismissed the idea and pivoted to offering juices and açai.
"I've been juicing my whole life," he said, recounting how he grew up in a household where making juice and concocting juice recipes was an everyday occurrence. And there were no other juice shops on Convoy.
He said R3fresh is one of the healthier options on Convoy, where the typical restaurant emphasizes bold flavors and comfort food.
R3fresh now has a second store, in Fullerton, operated by Kao's brother, Ben Kao.
The Kaos do many of their own tenant improvements, since another family business is renovating and reselling houses. In Joe Kao's space on Convoy, white tile went up over the bright purple wall.
COVID and Beyond

When COVID hit, Kao made the decision to stay open, and offer take-out only. It was the right move, he said. Revenue declined but it was better than outright closure. Now, he said, he is considering outdoor seating for the store.
The business gets its share of regulars from the surrounding auto dealers and corporate offices on Kearny Mesa.
Looking beyond COVID, Kao is thinking about expanding R3fresh some more. He said he wants to avoid trendier areas such as downtown and North Park, and is looking north, considering small commercial spaces in communities such as Mira Mesa, Del Mar, Carlsbad and San Clemente.