MARKETING: COS. LAUNCH AI, DIGITAL PRODUCTS
Firms Leverage Tech to Drive Business
Wednesday, May 12, 2021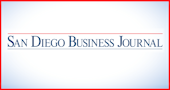 Power Digital
, San Diego's largest digital marketing agency, continues to expand its services to support the nation's largest brands.
The firm recently launched its product, Nova, an AI and machine learning-powered technology platform. Grayson Lafrenz, chief executive of Power Digital said the latest product will enable its clients to make data-driven decisions, save money acquisition costs, and drive revenue growth.
"We're the first agency to have this type of technology. With Nova, we can now offer an entirely new world of data-powered strategy to our clients," said Lafrenz. "Our vision is to be the most valued and respected private agency in the world and we believe our latest platform has billion dollar market potential."
The competitive advantage for Nova, is its machine learning platform. It can analyze any business's growth opportunities, build a plan to execute on them, and track progress across channels in a custom-to-user dashboard.
Helping Investment Firms

Power Digital is positioning the solution to existing clients, as well as private equity and venture capital firms, said Pierre Le Veaux, vice president of private equity partnership at Power Digital, adding that the solution can streamline more than five years of data to uncover best practices and improve investors diligence process.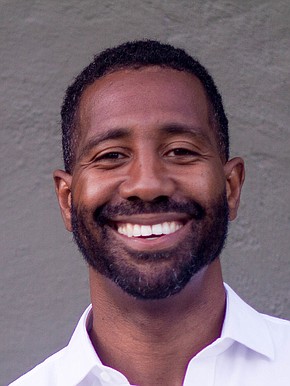 "Through proprietary technology, Power Digital is in a unique position to provide PE and VC firms with objective analytics and unique insights that are directly tied to revenue and helping end-users execute on tailored plans," said Veaux.
Power Digital was founded in 2012 with a 12-person team primarily focused on digital marketing and search engine marketing. Today, the firm is a full-service digital marketing agency offering servicing including web development, paid advertising, and public relations, among other services.
Power Digital has over 300 clients, mostly midsized to large businesses with more than $50 million in revenue. Notables include: Sycuan Casino, Airbnb, Casper, and Dropbox. Its employee count is roughly 340 and the company's revenue will surpass $80 million this year.
Lafrenz, a serial entrepreneur, founded six companies throughout his career. Jeff Mason, is Power Digital's president. Mason spent the last 10 years as senior vice president of sales at MRC Smart Technology Solutions before joining the company in 2020.
Helping Dentist Practices

San Diego-based
Wonderist
, a digital marketing agency serving dental practices, is seeing growing demand for its technology product called "Your Virtual Consult."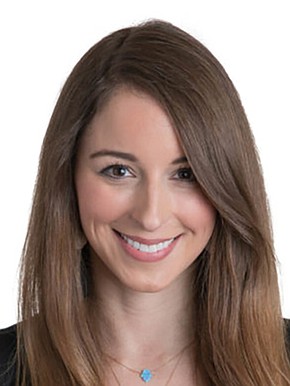 The company launched its product in 2019, as an all-in-one virtual consult system to help businesses get ahead of the curve and grow their client's practice, said Laura Maly, co-founder of Wonderist.
The product came at a time when the dentist industry needed better tools to drive marketing and business, she said, adding that the company saw an uptick in interests from privately-held dentists practices when the pandemic hit. The early adopters for its solution are family-owned independent practices, said Maly.
"The next generation of dentists are extremely entrepreneurial, well-rounded, and are driven to educate themselves in the latest technology," said Maly. "Your Virtual Consultant works across all types of large-scale organizations. On average, clients receive a hundred lead generations each month through our platform."
The competitive edge for Your Virtual Consult is that it helps dentists with online scheduling, referral management, and helps them gauge patient sentiment and feedback.
Serving 400 Clients Statewide

The company was founded in 2011 by husband and wife duo Michael Anderson and Laura Maly. Over the last nine years, the firm has scaled from a kitchen table to a multi-million dollar company that prides itself on helping doctors elevate their practices from the ground up.
Today, Wonderist is a full-service agency, helping clients stand out in their community by building unique brands, personalized websites, engaging social media campaigns and proven search engine marketing.
Headquartered in Point Loma, it has grown to roughly 40 staffers, serving over 400 clients in almost all 50 states. The agency didn't disclose full revenue projections, however it anticipates over 300% growth in the first half of this year.