ARCHITECTURE: INTERNATIONAL FIRM KNOWN FOR STRIKING AND PROMINENT BUILDINGS
Local Architect Says He is Living the American Dream
Tuesday, May 11, 2021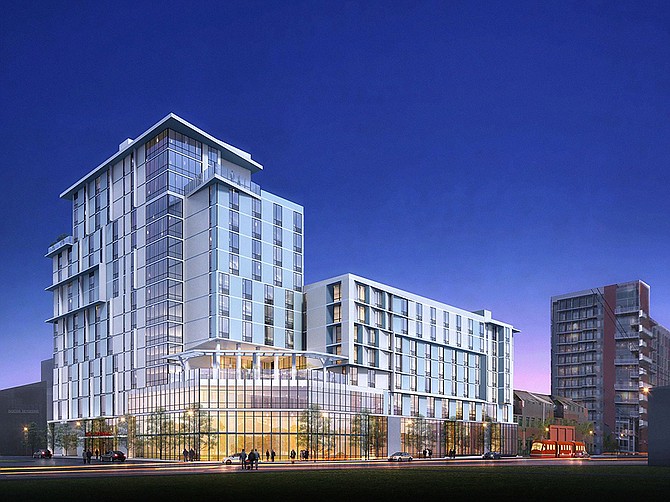 While in high school, Joseph Wong helped out in his parents' restaurant with little idea of what he wanted to do with his life.
"I had a very good drafting teacher at San Diego High School," Wong said – William Clifford.
"He asked me, 'Joseph, are you planning to attend college?
"I said, 'yeah, I will.' He suggested, 'What about being an architect?' It was like a light bulb. I went to the library and looked it up, what is architecture and what is an architect? That was the turning point," Wong said. "I am very grateful for his teaching and encouragement."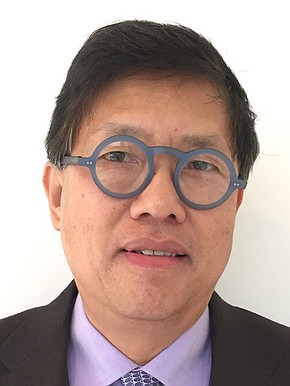 Wong went on to earn a bachelor's and master's degree in architecture from the University of California Berkeley and a master's degree in landscape architecture from Harvard University.
His firm,
Joseph Wong Design Associates
, is internationally known for its work and has designed some of the most striking and prominent buildings in San Diego County.
They include Alexan Little Italy, St. Teresa of Calcutta – the affordable apartment tower under construction in East Village by Father Joe's Villages – Palisade at UTC, Broadway Block in East Village, Hilton San Diego Bayfront Hotel, and Alila Marea Beach Resort Encinitas.
"I call it the American dream, it really is," Wong said. "Our focus has always been how can we design and build a better city and how can we design and build better housing."
Coming to America

Wong said he came to the United States in 1967 with his parents and his two younger sisters.
"The week we arrived, I remember we all started working at a Chinese restaurant," Wong said.
His family came from Tianjin, the fourth largest city in China where Wong was born. His parents fled to Hong Kong with a goal of moving to the U.S. His grandfather, who lived in Chicago, sponsored the family's move to this country.
Ten years later, Wong opened his architectural practice and worked on small downtown projects at a time when downtown San Diego was a place to avoid at night.
"I started pretty early. We were doing residential housing. That's always my interest," Wong said.  "As a team, we really like to see how we contribute our efforts finding projects that will improve the urban environment and make a better place for people."
Creating Beauty

Wong said he broke into the international market in the 1990s when he won a competition to design an Intercontinental Hotel in Shanghai, China – a competition he didn't expect to win.
Working in China had long been an ambition of his.
"Even when I attended my graduate school and had my practice, I never would have thought that I would design a project in the place where I was born," Wong said.
Among the projects that Wong listed as his most notable were St. Teresa of Calcutta that will provide housing for the homeless and the Encinitas Beach Resort that caters to people at the opposite end of the economic spectrum.
Wong said the Encinitas Beach Resort is among his favorite projects partly because it was so long in reaching fruition.
 "We had worked on this project 20 years ago. Twenty years later, we got it built. It's just a beautiful site. We're excited to see the project completed," Wong said.
Wong said St. Teresa's and other projects he's done for Father Joe's Villages "really humbled me."
"Those kind of social projects, they really create a better and healthier community for the present and also for future generations," Wong said. "We have a responsibility to create beauty that inspires social conscience and engages the community and strengthens our environment."