TECHNOLOGY: DISRUPTOR SEES DIGITIZING CHILD CARE SECTOR SAVING WORKFORCE, BUSINESSES AND ECONOMY
Executive Q&A: Alessandra Lezama - Founder and CEO, TOOTRiS
Sunday, May 9, 2021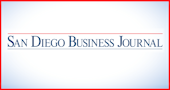 A single mom and immigrant, Alessandra Lezama struggled with climbing up the executive ladder for the first 13 years of her career -- mainly due to inadequate child care. In 2004, she was passed over for an executive position because she couldn't make it to work at the required 6:30 a.m. time due to not being able to find before school care for her son.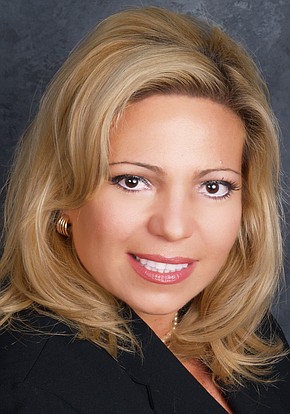 So, she just had to work twice as hard as her male counterparts. That perseverance eventually paid off. Today, as a veteran technology executive, Lezama's hands-on leadership across industries has earned her a reputation as a rainmaker, disrupter and forward-thinker.
Currently, Lezama is pioneering a new way to connect parents, child care providers, employers and subsidy programs via a first-of-its-kind technology platform called
TOOTRiS
. In 2020, during the height of the pandemic, TOOTRiS processed more than 32,000 child care searches helping to connect more than 6,000 families with programs and resources. TOOTRiS made such a positive impact on the child care system, it recently was awarded the "Moving San Diego Forward Award" by the San Diego Regional Chamber of Commerce.
Prior to founding TOOTRiS, Lezama was the CEO for multiple technology companies, including AbacusNext, a San Diego-based company she stepped into with 29 employees and, in less than four years, transformed into a disruptive global technology organization with more than 500 employees across San Diego, Canada and the United Kingdom.
Lezama also believes in sharing her success as an advocate for women pursuing careers in tech and other STEM fields. She currently serves on the board and management council of the San Diego Regional Chamber of Commerce, is a member of the California Preschool Business Council and the San Diego County Child Care and Development Planning Council.
The San Diego Business Journal recently talked with Lezama, who shared how her career path has led her to making quality and affordable child care a top priority for businesses and workers via innovation.
Despite some challenges early on, you've had a successful tech career. How do you continue to be a disruptor?
First, I knew I belonged in the technology space, even though it has been a predominantly male-dominated industry. Throughout my career, I've worked to solve fundamental problems that prevented business customers and consumers to thrive by creating unique and effective solutions. For example, at AbacusNext, we came up with a technology-as-a-service that allowed our clients to adopt cloud technology at a cost they could afford.
In the case of the child care sector, the system is so broken that disruption is necessary. We need to challenge the status quo and create a new system that is capable of evolving. That's why I created TOOTRiS. Currently, families spend up to 40% of their income on child care. In the past year, 60% of the workforce - mainly women - left due to a lack of child care during the pandemic. In general, the economic, health, safety, and leadership disparities are particularly acute for women of color; these disparities have been exacerbated by COVID-19, endangering the progress many women have been able to achieve in their workplaces, homes, and communities.
At TOOTRiS, we want to close this inequality and gender gap in the workforce by getting women back to work. A system that has been propagated for decades deserves to be disrupted. We are creating a better and more effective version. Much like the digitization of health care records, modernizing the nation's child care system can streamline the process, making real-time access to critical information a reality.
Tell us more about your passion behind TOOTRiS.

When we founded TOOTRiS, we set out to reinvent child care so that every working parent — especially women — has the same opportunity for advancement, having access to affordable, high quality child care; and so that every child, regardless of household income, has the same opportunity to early childhood education that can ensure their kindergarten readiness, and academic success.
For example, here in San Diego, 60% of families can't afford quality child care. With TOOTRiS, parents can look near their home or work, using filters to find child care that fits their needs and budgetary requirements.
We must have equal access to quality and affordable child care for all parents. Community building is more important now than ever, especially in the wake of a more than year-long pandemic. We need to combine collective action and policy change in the child care sector to truly make a positive impact in our communities. Everyone benefits - parents, employers, providers, children and the overall community and economy. This is what motivates me.
How does the TOOTRiS platform work?

TOOTRiS is a first-of-its-kind SaaS platform that allows for a free, real-time inventory of available child care slots to parents while providing child care providers an easier solution to manage the vetting and enrollment process and automate the administrative functions of running their small business - all accessible online via a desktop, tablet, or an app on a mobile device.
TOOTRiS connects all existing early childhood education stakeholders - parents, child care providers, employers, and service organizations, and allows them to transact in real-time. On-demand access to information can solve the plight parents face over child care, even for temporary slots and drop-ins.
How can technology help save the child care industry, and in turn, strengthen the workforce and economy?

By having a unified platform for child care, we can empower more parents – especially women – to return to the workforce with complete peace of mind. Existing technology can enable employers to provide fully managed child care benefits, giving their workforce the flexibility and family support paramount to regaining employee productivity and increasing their ROI.
Also, imagine a platform that creates a new digital economy that promotes entrepreneurial opportunities for individuals to become child care providers, improving their quality of life while increasing the much-needed supply of child care across the country. We can do this by providing automation tools for licensing, managing and marketing of high-quality child care to help elevate stay-at-home moms, teachers, nurses, nannies and others with a passion for children to start a career in child care.
This is an urgent problem. The child care sector is on the brink of collapse, and unless we step up and solve with quick action, there will be no real "reset" of the economy. Let's truly restore our economy by getting parents back to work by providing a resource for them and employers that guarantees safe, reliable and affordable options for child care.
How does offering child care as a benefit help businesses attract and retain talent?

In today's workforce, child care and family support services are the top two requirements for talent. Business leaders need to be mindful of this, especially in an era where women are projected to make up 60% of the workforce in the next five years.
Offering child care as a benefit can also mean better financial performance for a company. In each year from 2016 to 2018, more than 2 million parents of children age 5 and younger had to quit a job, not take a job, or change their job because of child care challenges -- disproportionately affecting women. American businesses, meanwhile, lose an estimated $12.7 billion annually because of their employees' child care challenges. Nationally, the cost of lost earnings, productivity, and revenue due to the child care crisis is estimated at $57 billion annually.
Who have been some of your mentors and how have they helped shape you as a person and entrepreneur?

I learned a lot about life and success from my father, who was a valiant man and my greatest mentor. He was a professional bullfighter, so every time he left for work, he was never sure he would make it back home. He would always leave me with an important lesson. He would stress to me how important it is to always have a positive impact on people's lives but emphasized that in order to help someone else, you need to help yourself first.
When you take care of yourself and have a stable platform, you can reach out and help others over and over again. For a long time as a young professional, I found it difficult to ask for help. I had to reframe my father's advice and teach myself that if I was not vocal about the areas in which I needed help, I would never improve, and therefore never advance to a level where I could help others. This mindset change has been crucial to my success, helping me achieve personal and professional growth.
Now especially with COVID-19 and the near collapse of the U.S. child care system, I am terrified that we have dissolved any progress women have made in the workplace. For the first time in three decades, women are suffering the consequences of a system that still treats them unequally.
The statistics are frightening. During the first 10 months of the pandemic, millions of women — particularly women of color — have lost more jobs than men as industries dominated by women have been hit the hardest.
How has TOOTRiS been able to help parents, employers and child care providers during the pandemic?

I am especially proud of what our team has done to support child care providers and working families in our first year of operations, especially amid a pandemic. For example, we had planned to do an aggressive marketing launch in Q2 2020, but instead quickly pivoted due to COVID-19 and reallocated our budget to give out hundreds of Family Child Care providers $1500 stipends to help them pay for the additional costs associated with new CDC safety guidelines and ensure that their programs remained open to essential working families needing child care support. Additionally, we gave essential workers $1500 child care stipends to help pay for enrollment fees and distributed more than 2,000 free safety kits including, masks, gloves, disinfecting wipes and child friendly COVID informational posters and parent flyers in English and Spanish. And for employers who needed emergency child care for their onsite workforce, we helped them too.
+ + +
Alessandra Lezama
Recognized as a thought leader in the technology and child care sectors, Alessandra Lezama is the founder & CEO of TOOTRiS, the first on-demand child care platform that connects parents, employers, child care providers, and family support and subsidy services. She can be reached at 858-732-3110 or Alessandra@tootris.com