LEGAL: ATTORNEY SPECIALIZES IN IMMIGRATION CASES
He Went from Parking Cars to Owning a Law Firm
Thursday, May 6, 2021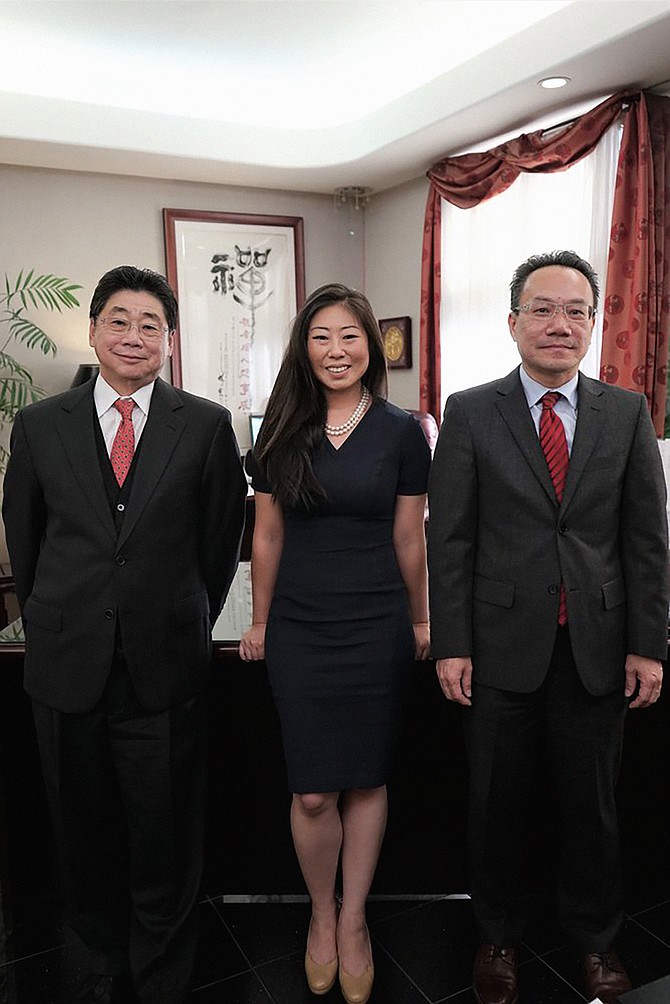 Harsh treatment was behind Peter D. Chu's decision to become a lawyer specializing in immigration cases.
Chu emigrated from Hong Kong to Hawaii in 1960 when he was 11-years-old with his parents, two brothers and a sister.
As part of the naturalization process, Chu said he had to be fingerprinted.
"When I got my citizenship, I remember the officer treated me very rudely. He slammed my hand down to get the fingerprints," Chu said. "I decided to become an immigration lawyer so I could help other people going through the system so they wouldn't get treated the same way. I can understand them better than other attorneys."

Coming to America
Like many other immigrant families, Chu said his "came to United States for better life opportunities."
His father worked in hotels, eventually becoming manager of a Hilton hotel. His mother ran a restaurant.
"My dad came to America with $300 and very little English. When he retired, he ran one of the best hotels in Hawaii and he had lunch with the governor and he knew the senator from Hawaii," Chu said. "Despite when other people say bad things about America, I tell people I've seen it with my own eyes. People have come here with nothing and built a million-dollar business."
As a child, Chu said school was a challenge because school officials didn't know what to do with an English learner.
To teach him English, "they stuck me in third grade even though I was in the sixth grade," Chu said. "I had to sit in little chairs with the third graders.
"

Opening a Practice
Chu's earlier decision to become a lawyer was cemented when he worked as a valet at a Honolulu hotel while in college, parking the cars of lawyers and other professionals.
"I wanted to be one of them rather than the guy that was parking cars," Chu said. "I could have parked cars for the rest of my life. It was a great job really. It paid really well."
After earning a bachelor's degree from the University of Hawaii, Chu went to California Western School of Law in San Diego, earning his law degree in 1981.
"I wanted a place that was warm, like Hawaii. I didn't want to go to a big city like L.A. or San Francisco. California Western had a lot of students from Hawaii at the time," Chu said.
Chu opened his practice in 1982 in a Kearny Mesa office building on Convoy Street and never left.
"I've been in the same shopping center for the last 40 years," Chu said. "People know where I am. It's easy to get to."
The supervising attorney in his law firm is Hai Huynh, whose family fled Viet Nam among the so-called boat people.
 "We all have a similar background. We all came as immigrants, except my daughter, who was born here. She's a fortunate one," Chu said.
Daughter Lillian is a lawyer in Chu's office. Chu said his two other daughters also worked as lawyers in his office for a time but left to raise families.

Understanding to Come
Chu is president of the Chinese Consolidated Benevolent Association of San Diego, which owns a downtown clubhouse and a 44-unit affordable apartment complex for seniors. He said that the recent attacks on Asian-Americans as some blame China for the COVID-19 pandemic are dismaying but temporary.
He also is a former director of the San Diego Opera and a former director of the Asian American Repertory Theater.
 "Sooner or later, people understand, China had nothing to do with it," Chu said. "I tell everyone, just put your heads down and America is the land of opportunity. I come across so many people in my office that came to America with nothing and because they were smart enough to work hard, they made something of themselves."