Plaza Del Mar Refinanced
Wednesday, May 5, 2021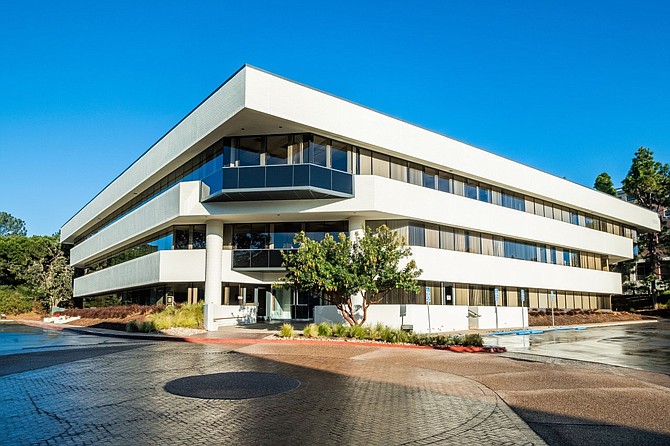 Plaza Del Mar, an office complex in Del Mar Heights, has been refinanced with a $35.3 million loan.
The loan was arranged for Cruzan, a Solana Beach real estate investment firm, by Mark McGovern, Scott Peterson, Brian Cruz, and Colby Matzke of CBRE's debt and structured finance team in San Diego.
Cruzan bought Plaza Del Mar at 12520 and 12526 High Bluff Drive in 2012.
Built in 1987, the 117,500 square-foot Plaza Del Mar is comprised of two buildings.
Cruzan has spent $9.2 million in tenant improvements and renovations.
Amenities include a fitness center and yoga room, resort-style restrooms, and shower and locker rooms.
"Cruzan has designed the tenant spaces to provide both traditional and creative office, and has complemented this with improved common áreas, a conference center, and fitness amenities. That, along with its very desirable suburban location, will allow it to compete very effectively during the recovery," McGovern said.
Plaza Del Mar is 80% leased to approximately 27 tenants, with several leases signed in 2020.