EAST VILLAGE'S 'NEIGHBORHOOD' REOPENS, PURCHASES HISTORIC HOTEL
CH Projects Making Up for Lost Time
Wednesday, May 5, 2021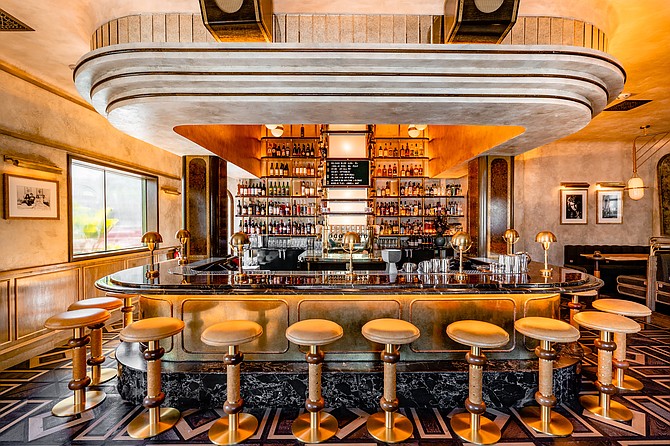 CH Projects, the San Diego-based social and culinary collective, appears to be making up for lost time in 2021.
In March, the hospitality group announced the $25.8 million purchase of North Park's historic Lafayette Hotel. The hospitality group plans to restore and update the rooms and add several food and beverage venues to the property.
Just a few weeks ago, the $50-million-company reopened its original location, Neighborhood, after closing it over two years ago for a complete renovation and expansion. CH Projects also owns and operates Craft & Commerce, Polite Provisions, False Idol, Ironside Fish & Oyster, Born & Raised, Morning Glory, Fortunate Son, Underbelly and Raised by Wolves, all locally based.
Founded in 2007, Neighborhood reopened April 19. The overhaul was led by Brooklyn-based designers Home Studios, which transformed the beer-focused eatery from an industrial feel to a more art-deco vibe. Neighborhood now features a technique-driven evolving menu by Chef Benji Moore in place of its original comfort food, according to CH Projects Founder Arsalun Tafazoli. As far as beverage offerings are concerned, Neighborhood will boast a collection of rare beers from small producers with a focus on San Diego breweries, a retail bottle shop and two bars called Noble Experiment and Young Blood.

Pioneer of San Diego
When Neighborhood launched over a decade ago, the food place was a pioneer of San Diego's craft beer scene, said Tafazoli, and adopted the then "rough around the edges" decor and feel. But today, the culinary expert believes the new and improved Neighborhood will push boundaries in terms of atmosphere as well as gastronomics.
"People are piling on, just trying to get in on a business opportunity and exploit a trend," he said. "Bars have, like thirty to forty taps, but everything looks, feels and tastes the same. With the renovation of Neighborhood, we want to get back to the roots of the culture, and at the same time push the craft beer bar forward to an entirely new place. Make it more intentional. We think it can be more elegant and elevated, more of an immersive experience that honors the passion and vibrancy of the culture as we first experienced it, while reflecting on where we've been as a brand and our growth."
On the experiential side of things, Tafazoli tapped Chicago's Uncanned Music to create an acoustic environment at Neighborhood. The design includes a Hi-Fi wall with vintage sound systems and a vinyl library of seminal records spanning punk, metal, new wave, rock and hip-hop. "Guests will be able to play in full-length analog format while dining in wrap-around booths covered in Ben Davis fabric, contrasting the high design with American workwear fabrics," according to the company. Ben Davis is a 1935-founded, San Francisco-based workwear brand that specializes in heavyweight cotton/polyester blended twill fabric.
Additionally, Neighborhood will feature Noble Experiment, spearheaded by Sam Ross, the original mixologist behind the cocktail menu. And Young Blood, a 16-seat bar that will provide guests an immersive cocktail experience.

Grandma's Nostalgic Dishes
As far as food is concerned, Neighborhood will offer an eclectic mix of worldly pub classics and a modern interpretation of grandma's nostalgic dishes, said Tafazoli.
Moore, who is leading the kitchen, spent time at Specialty Produce, a San Diego-based wholesale distributor, thus, has relationships with some of the region's best-known farmers.
"It is an exciting time to be a part of the Neighborhood relaunch and to be able to reimagine the menu to its fullest potential without any limitations," Moore said. "The menu will change often and will lean heavily on the culinary farmers' most in-season produce. That's the beauty of being able to print the menu daily. It's a continuous evolution of ideas and inspiration amongst our kitchen team and the farmers."
Added Tafazoli: "This place is all about scaling down and doing it really, really well. We shrank the seat count so we can execute a more developed menu. At our larger restaurants with 100-plus-seats, we're constantly trying to balance creativity and execution. We intentionally shrank the seating down for us to have the ability for more culinary exploration. In theory, it should be some of the better food we've ever served."