Torrey Pines Building Leased for Company Headquarters
Tuesday, May 4, 2021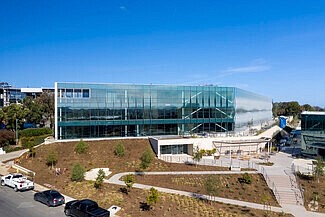 Surgalign Spine Technologies based in Deerfield, IL, has leased a Torrey Pines building with plans to use it as the company's new corporate headquarters.
The company signed a 12-year lease on the 94,500 square-foot building in the Muse project at 3030 Science Park Road.
Mike Labelle and Bridget Garwitz of Savills represented Surgalign.
Chad Urie and Grant Schoneman of JLL represented the owner of the building, the RMR Group.
Surgalign develops products made from human and animal tissue that are used in orthopedic, dental, and other surgeries to repair fractures, spinal disorders, sports injuries, breast reconstruction, and other procedures, according to the company's website.