MARKETING: FIRM HAS SERVED OVER 45,000 CUSTOMERS WORLDWIDE
Printing Co. Exceeds Customers Expectations
Tuesday, May 4, 2021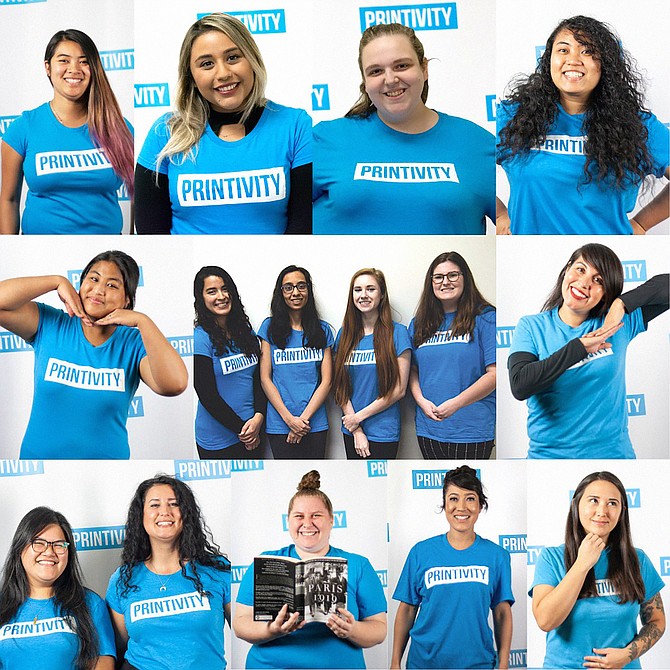 San Diego-based Printivity, an online printing company continues to find success after more than a decade in the business. Founded in 2010, Printivity was started by founder and CEO Lawrence Chou and was built from the ground up.
Today, Printivity has grown into a multimillion-dollar company. A big part of the firm's success is due to its fast turnaround times and easy ordering, said Chou.
"Printivity started after I went to the local print shop and had the worst experience ever — I didn't understand the terminology, the technical stuff, or when the order was going to be complete," said Lawrence Chou, founder and CEO of Printivity. "Knowing we could provide a much better experience. We started printing in San Diego and before we knew it, we began serving customers across the country."
Helping Small Businesses

Helping small business owners, it sells a wide range of marketing products including booklet printing to magazine printing to postcard printing, among other custom business solutions.
Orders can be delivered anywhere in the U.S. within 24 hours, and 95 percent of its orders are shipped all across the country. If a delivery is late or the customer doesn't like the finished product, there's no charge.
Printivity dedicated itself to providing the best experience for their customers. Not only were they known for price matching quotes offered up by other competitors, but they also stood behind their satisfaction guarantee of "We'll fix it, replace it, or refund it."
Printivity has an average 5-star rating on platforms like Yelp with more than 10,000 reviews.
"We have the nation's highest satisfaction rating of any printing company in the United States our size or larger. We also has 5-star average on Yelp, Facebook, and Google reviews have us at a 5-star average, which is unheard of," said Chou. "We have some of the fastest turnaround times in the country. Since we've opened our doors we have served over 45,000 customers worldwide."
Building in San Diego

Since inception, the company has been awarded numerous accolades including being named 17th fastest growing company in San Diego and made the coveted Inc. 5000 list of the fastest growing U.S. private companies three times in a row.
Chou started Printivity with less than $500 and setting up shop in his parent's garage. Today, the company has two San Diego facilities and a third location in New Jersey.
It offers free health insurance, paid time off, volunteer hours, and free college offered to all employees. In addition, all employees are encouraged to volunteer at least 20 hours for a cause that they are passionate about, said Chou, noting that over 90% of employees hit that goal each year. The company has about 60 staffers in total.
Chou said he plans to continue growing and building its team in San Diego.
"San Diego is one of the best places in the United States to start a business because of our communities and culture. San Diegans are open-minded and willing to try new things, which really helps if you've got a new idea or a new way of doing things," said Chou. "We came into the printing industry knowing that we wanted to do things differently and do things better. And San Diego has welcomed us with open arms."