TECH: CATHERINE ENG DESIGNS PROGRAMS FOR PEOPLE TO LEARN AND CONNECT
Using Creativity and Code to Amplify Stories
Monday, May 3, 2021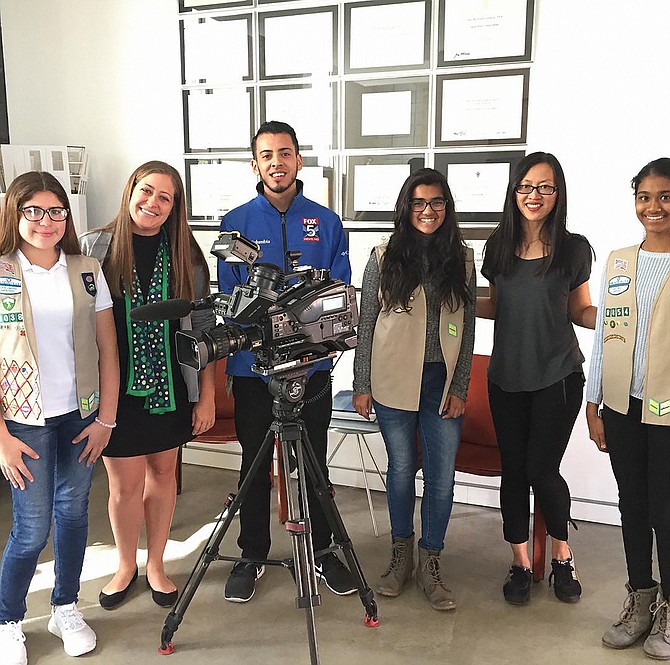 As a kid, Catherine Eng dreamed of being an artist. Her creative curiosity drove her to teach herself coding and inspired her to share this skill with students through her educational STEM program, Design Code Build.

Her latest venture is an app called OurWorlds, Inc. which seeks to share stories of Native American tribal leaders through an augmented and virtual reality platform.

Looking back on her career thus far, Eng has managed to blend her creative and technical skills to empower others to design platforms and share stories that enable people to connect.
Design Code Build

Eng studied film and fine arts at The Cooper Union for the Advancement of Science and Art in Manhattan, and shortly thereafter she worked on some of the very first websites on the internet.
 
Throughout her career she has designed and developed popular apps and websites for entertainment brands such as HBO, Nickelodeon, Disney Channel, Sony Music, Mattel, Tiger Beat Magazine and Next Model Management to name a few.

Along the way, Eng realized that coding was just an extension of her craft as a designer — she read manuals and Googled everything to better understand her design limitations and tools.

"Really the way I learned inspired me to open Design Code Build because I realized it was possible that like really anyone can learn," Eng said. "If you have something that you're really passionate about making...you'll find a way."

Originally from New York, Eng came to San Diego to be closer to her husband's family and in 2015 she co-founded Design Code Build. Part of her mission is to expand opportunities for girls to get involved in computer science.

"It bothered me that like there was this whole game culture around like boys, you know like gaming culture and the girls felt excluded from programming," Eng said.

Over the years, she has partnered with local organizations such as Girl Scouts of San Diego to provide STEM programs, summer camps and hackathons for K-12 students.

OurWorlds
It was through her work with Design Code Build that Eng connected with OurWorlds co-founder, Kilma S. Lattin, whose son was participating in a coding summer camp. 
Together, Eng and Lattin, who is an active member of the Pala Band of Mission Indians, started working on the idea in 2017, as a way of amplifying the voices of Native American stories.

There are 18 Native American Tribes in San Diego County — more than in any other county in the United States, according to the University of San Diego. Eng said one of the key elements of the OurWorlds platform is to illustrate how the land informs the story of each unique tribe.

"One very important thing to me is to be able to empower Native American ... stakeholders to be able to tell their own stories and tell their own histories," Eng said of the integral nature of oral tradition in Native American narratives.

Interviews with tribal leaders were filmed using volumetric video that captures three-dimensional space and will translate to an immersive viewing experience. For example, people can learn the history of the Kumeyaay people who originally stewarded the coastal land we now call La Jolla.
 
For Eng, it was especially important that the design respectfully illustrates the aesthetic of these visual stories and connects with the audience. 
The app launched its beta testing in April and currently features stories from seven locations across the globe from California to France, with plans to expand.