Ventyx Biosciences Holds Three Immunology Targets
Wednesday, March 24, 2021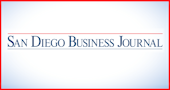 Encinitas-based Ventyx Biosciences, a clinical-stage biotech company developing oral therapeutics for autoimmune disease, has landed a $114 million equity financing to advance its pipeline of immunology programs. 
The round is led by venBio Partners, alongside new investors, including Third Point, RTW Investments, Janus Henderson Investors, Wellington Management, and Logos Capital, among others. 
The new funding will enable the biotech to pursue clinical proof of concept for its three clinical-stage programs to demonstrate an efficacy and safety profile in their respective disease indications.
"We are extremely proud to have the support of such prominent investors who share our enthusiasm, dedication and vision to build a world-class immunology company," said Raju Mohan, chief executive officer at Ventyx. 
"The additional capital will allow us to accelerate our clinical development programs while simultaneously expanding our portfolio of small molecule therapeutics with best-in-class potential for patients with inflammatory and autoimmune diseases," he said. 
Exited Stealth Mode
Ventyx was founded in 2019 by CEO Raju Mohan and Chris Krueger, its chief business officer. Emerging from stealth mode two years later, the company is ready to send three different immune modulator targets into the clinic. 
Ventyx's approach aims to safely treat autoimmune disorders, such as IBD, lupus, psoriasis and rheumatoid arthritis.
It has accumulated assets from two formerly separate companies including Oppilan Pharma, targeting S1P1R and Zomagen Biosciences, targeting the NLRP3 inflammasome. It also has a third asset targeting TYK2. 
"We have two lead compounds and a third targeting the NLRP3 inflammasome, which are truly differentiated in a space," said Mohan. 
The decision to combine the pipeline was an opportunistic play for Ventyx sparked by investor interest, said Mohan, adding that the company received a significant amount of inbound interest regarding its portfolio. 
Immune Modulator Pipeline
The furthest along of Ventyx's pipeline is its S1P1 receptor modulator program, called OPL-002. The "peripherally-restricted" molecule was designed specifically for IBD, unlike other S1P1s repurposed from multiple sclerosis applications and designed to modulate the blood-brain barrier.
If approved, specificity for IBD, particularly ulcerative colitis, will allow the company to be extremely specific in the drug's targeting to limit downstream toxicities, Mohan said.
In addition, Ventyx is also working towards a Phase I study for its TYK2 program, VTX-958, targeting a range of immunology conditions. The first of those, Mohan said, is Crohn's disease, but the biotech aims to expand in psoriasis, psoriatic arthritis and lupus, among others. 
Lastly, Ventyx also has a NLRP3 modulator in the preclinical stage for peripheral, CNS-penetrant and tissue-selective applications, which could reach a broad range of therapeutic areas. 
Ventyx's program, ZMG-2735, which targets NLRP3 to regulate downstream IL-1beta cytokines, is "very close" to the clinic, Mohan said. An exact timeline was not disclosed. 
The NLRP3 inflammasome, a key signaling protein in the innate immune system, received a big boost as an antibody target for CV and CNS following Novartis' readout from its CANTOS study in 2017 showing its IL-1beta blocker Ilaris significantly reduced CV risks.
Looking Ahead
Ventyx faces growing competition, from large and small companies such as Bristol Myers Squibb and Neuron23. However, investors are betting the experienced management team can successfully become the market leader in treating autoimmune diseases. 
Looking ahead, Mohan said the company is primarily focused on getting its clinical programs through the next couple of years. It is also evaluate potential acquisition offers or seek a traditional IPO process, down the road. Headquartered in Encinitas, it employs roughly 10 staffers. 
The latest round will place Richard Gaster and Aaron Royston onto the company's board. Third Point's Jigar Choksey will also join the board as part of the financing round.
"The Ventyx team has done an extraordinary job of rapidly and efficiently advancing high-quality drug candidates into the clinic against compelling biological targets," said Gaster of venBio. "We have been closely tracking the I&I space and are excited to bring these assets together into one outstanding company and lead the current financing round. We are eager to support Ventyx's efforts to bring meaningful new treatments to patients."