GenMark Bought for $1.8 Billion
Sunday, March 21, 2021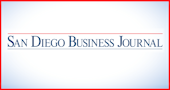 GenMark Diagnostics Inc. (NASDAQ: GNMK) is set to be fully acquired by Swiss healthcare company, Roche Holding AG (OTCMKTS: RHHBY) in an all-cash transaction worth approximately $1.8 billion on a fully diluted basis.
GenMark stocks soared following the March 15 announcement that Roche entered a definitive merger agreement to fully acquire the local biotech at a price of $24.05 per share — a premium of approximately 43% to GenMark's unaffected closing share price on February 10.
Founded in 2010, GenMark produces molecular diagnostic tests that are designed to detect multiple pathogens from a single patient sample, also known as a syndromic test.
The past year, has spotlighted the important role of diagnostic solutions for consumers and Scott Mendel, CEO of GenMark Diagnostics is optimistic that this momentum will continue as companies like Roche and GenMark build tools to fight against infectious diseases, which are a leading cause of death globally. "As a part of Roche, we can accelerate our mission to enable rapid diagnosis of infectious disease to improve patient outcomes," Mendel said. "Together with Roche's diagnostics healthcare solutions, we will be able to provide a full suite of molecular diagnostic solutions to customers around the world. We are thrilled to become a part of Roche and are confident that this is the right path forward for GenMark and our customers."
Expanding Diagnostic Offerings
As one of the largest biotechnology companies in the world, Roche employed more than 100,000 people worldwide in 2020 and is a leader in in vitro diagnostics and tissue-based cancer diagnostics, as well as diabetes management.
By adding GenMark to its molecular diagnostics portfolio, Roche Diagnostics CEO Thomas Schinecker said it will allow to deliver solutions that can provide lifesaving information quickly to patients and healthcare providers.
"Their proven expertise in syndromic panel testing provides faster targeted therapeutic intervention, resulting in improved patient outcomes and reduced hospital stays, and will contribute to Roche's commitment to helping control infectious diseases and antibiotic resistance," Schinecker said. "The rapid identification of bloodstream infections and the detection of antimicrobial resistance genes are more essential than ever for hospitals and their patients."
GenMark will complement Roche's extensive portfolio of COVID-19 diagnostics solutions with its Respiratory Pathogen Panels that identify the most common viral and bacterial organisms associated with upper respiratory infection, including SARS-CoV-2.
Back in March 2020, GenMark received Emergency Use Authorization (EUA) from the U.S. Food and Drug Administration (FDA) for its ePlex SARS-CoV-2 Test. This test helps detect the virus that causes COVID-19 in under 2 hours and built off GenMark's proprietary ePlex system.
GenMark reported a total revenue of $171.6 million for 2020, which was an increase of 95% from 2019, according to the company's Form 10-K. GenMark's ePlex revenue increased 155% over 2019 and contributed a sizable amount of $152.6 million to the company's total 2020 revenue.
What's Next
Elizabeth Baxter, a spokeswoman for Roche Diagnostics added that this deal brings Roche into San Diego's vibrant, innovative ecosystem and "this transaction is not driven by cost synergies, but by the strategic value of GenMark's business and its growth potential within Roche."
Under the terms of the agreement with Roche, GenMark will continue operating out of its Carlsbad headquarters, which currently has 575 employees, and the deal is expected to close in second quarter of 2021.
This past year, GenMark increased its number of employees in Carlsbad by about 300 and Mendel shared that GenMark expects to increase hiring to accelerate innovation and increase manufacturing capacity for its products.