SpineZone Gets $12 Million in VC
Tuesday, March 16, 2021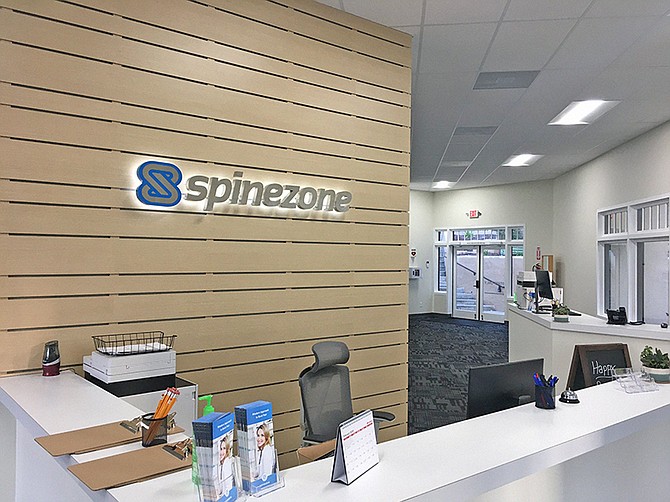 San Diego-based SpineZone, a startup that creates personalized exercise programs and treatment for neck and back pain, has raised $12 million in venture capital.
The Series A round was led by Polaris Partners and Providence Ventures, with participation from Martin Ventures.
"We believe that SpineZone has a game-changing, scalable model that combines the best of AI-driven online technology, tele-health services and onsite health care to drive significant improvements in patient outcomes while generating big cost savings for employers, health care systems and health plans," said Gary Swart, partner at Polaris Partners. 
Founded in 2005, SpineZone has developed an alternative approach to neck and back pain without the use of surgery or medications. It offers a personalized, non-operative treatment regime that combines digital technology with onsite care.
In particular, it combines an online platform and in-person clinics to deliver a curriculum that helps patients avoid the need for prescription drugs, injections and surgeries, enabling providers to save on costs.
Patient-Centric Model
Launched by physician brothers Kian and Kamshad Raiszadeh, the company gained momentum when the duo focused on the business full-time. 
"During my 25-year career as a spine surgeon, I noticed a dramatic increase in patients who were receiving surgery for back and neck pain, but who were not getting their desired long-term result," said Kamshad Raiszadeh, co-founder and chief medical officer of SpineZone.
"Many back and neck surgeries are not necessary. We wanted to develop a better model of patient-centric, value-based healthcare that truly puts the patient first. Using a multidisciplinary model with evidence-based treatments, many patients demonstrate significant functional improvements and pain reduction despite having conditions that are classically thought to be surgical," he said.
Serving as a virtual physical therapy platform, patients can be evaluated for pain levels, core strength, posture, weight, diet-based inflammation, and emotional stress. Patients are given a series of exercises to do at home through its online app, as well as physician and therapist coaching and the option for in-person treatment at its local clinics.
The company currently operates seven clinics in San Diego County and one in Orange County.
Serving Over 100,000 Patients
Since inception, the company has helped 100,000 patients to date. It is currently managing one million individuals, said Kian Raiszadeh, adding that over six years it has built up the data bank of patient treatments and outcomes it uses to personalize care plans.
It also has partnerships with three large health systems — Sharp HealthCare, Scripps and Providence — as well as Anthem fueling its referrals.
After working with SpineZone for two years, the Sharp Community Medical Group achieved a $3.4 million cost savings for patients with back pain, according to SpineZone. Providence said it has seen a 35 percent improvement in back strength of patients in the program, as well as an 80 percent elimination of opioid use.
"SpineZone's Integrated Care Management model is positioned to address the entire 100% of musculoskeletal spend. Our model combines digital technology with onsite care. We create strategic partnerships with health plans, health systems, medical groups, and employers to improve patient outcomes at lower costs," said Kian Raiszadeh, co-founder and chief executive at SpineZone.
Roughly 10 to 20% of revenue in a medical center comes from value-based care. SpineZone is projecting that it will get to 50% of revenue over the next several years. Annual revenues were not disclosed.
Looking ahead, SpineZone intends to use the funds to pursue more strategic partnerships with health systems and employers. Headquartered in Mission Valley, it employs 80 local staffers.
"Our goal is to become the national leader in value based care. We think that there's a huge gap in the market," said Kian Raiszadeh. "We're performing these strategic partnerships with other health systems to give them a long-term competitive advantage and viability."