Trovata Taps New CFO
Monday, March 15, 2021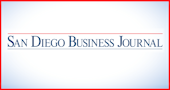 Trovata, a financial technology startup that specializes in helping small and medium businesses with cash flow analyses, has added Scott Harrington as its chief financial officer. 
Harrington brings more than 20 years of finance and accounting experience and has held leadership positions in growing startups in tech. Harrington was most recently the Controller of Highspot, which closed a $200 million Series E funding round last month.
"Scott's depth of knowledge and background as a financial builder-operator is exactly what we need at our stage given our rapid growth," said Brett Turner, founder and CEO at Trovata. "I'm thrilled to have Scott join Trovata as a key member of our senior leadership team to help us grow and scale the business."
Harrington is joining the team at a period of massive growth. His financial expertise will help scale the business, according to the firm. In January 2021, Trovata announced it raised a $20 million Series A funding round and the launch of its Enterprise Treasury Cloud solution.
Founded in 2016, Trovata is an open banking platform. It lets companies instantly know and manage cash flow with precision while forecasting more quickly. A massive data platform, it uses direct APIs to deliver an automated user experience in real-time and with bank-grade security.
"I am excited to join Trovata at a great time in its lifecycle as a fast-growing enterprise startup. As a fintech, its platform is exactly what nearly every finance and treasury professional needs for managing cash," said Harrington. "I can certainly identify with Trovata's customers having managed cash forecasting myself in Excel for many years. Automating cash reporting, analysis, and forecasting in working closely with banks is truly transformational and I'm inspired to be a part of the journey."