SAN Adds New Seasonal Nonstop Routes Via Alaska Airlines
Monday, March 15, 2021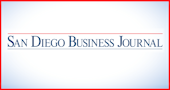 Alaska Airlines will begin seasonal nonstop service from two Montana cities to San Diego International Airport beginning May 20.
Alaska Airlines will offer flights between SAN and Kalispell, Mont. Via Glacier Park International Airport (FCA) and Bozeman, Mont. Via Bozeman Yellowstone International Airport (BZN) until Sept. 7. With the two new additions this summer, Alaska Airlines will offer nonstop service to 28 destinations from San Diego, more than any other carrier at SAN.
"Both Montana and California are beautiful states with access to lots of recreational activities and open spaces," said Kimberly Becker, San Diego County Regional Airport Authority president and CEO. "Alaska Airlines has been expanding its presence in San Diego, having added seven routes since March 2020. We appreciate the new routes to Montana and Alaska Airlines' continued commitment to providing nonstop options from SAN."
San Diego International Airport is the third busiest airport in California. In 2019, SAN welcomed 25 million passengers and contributed nearly $12 billion in economic activity.
Travel & Hospitality reporter Mariel Concepcion can be reached at mconcepcion@sdbj.com or 858-634-4625.