Roche Buys GenMark Diagnostics in $1.8 Billion Deal
Monday, March 15, 2021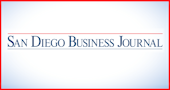 Roche Holding AG (OTCMKTS: RHHBY) will fully acquire GenMark Diagnostics Inc. (NASDAQ: GNMK) at a price of $24.05 USD per share in an all-cash transaction, the company announced on March 15. The Swiss healthcare company, Roche, entered a definitive merger agreement to purchase GenMark for a total transaction value of approximately $1.8 billion on a fully diluted basis.
The deal is expected to close in the second quarter of 2021 and upon completion, GenMark will continue operating in San Diego, according to GenMark's Form 8-K.
"As a part of Roche, we can accelerate our mission to enable rapid diagnosis of infectious disease to improve patient outcomes," said Scott Mendel, CEO of GenMark Diagnostics. "We are thrilled to become a part of Roche and are confident that this is the right path forward for GenMark and our customers."
The Carlsbad-based biotech was founded in 2010 and produces molecular diagnostic tests that are designed to detect multiple pathogens from a single patient sample. A year ago, GenMark received Emergency Use Authorization (EUA) from the U.S. Food and Drug Administration (FDA) for its ePlex SARS-CoV-2 Test.
"Acquiring GenMark Diagnostics will broaden our molecular diagnostics portfolio to include solutions that can provide lifesaving information quickly to patients and their healthcare providers in the fight against infectious diseases," said Thomas Schinecker, CEO Roche Diagnostics.
GenMark's Respiratory Pathogen Panels identify the most common viral and bacterial organisms associated with upper respiratory infection, including SARS-CoV-2, complementing Roche's extensive portfolio of COVID-19 diagnostics solutions.