Partnerships With Industry to Join PRIDE Industries
Monday, March 15, 2021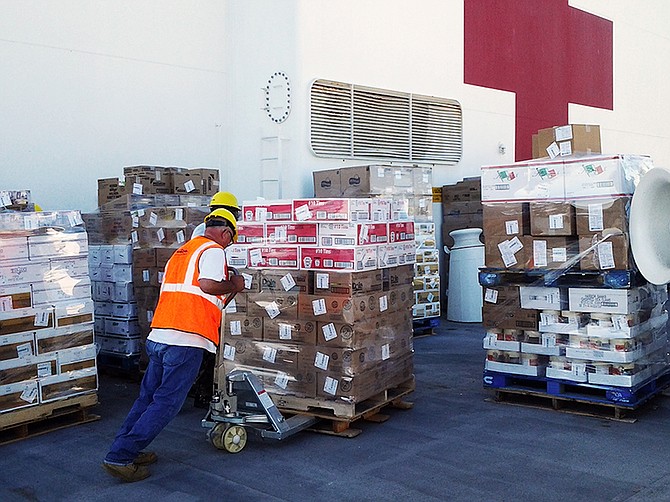 Partnerships With Industry (PWI) and PRIDE Industries are coming together to make a more inclusive workforce market for people who face obstacles to employment. PWI announced that it will combine operations with PRIDE Industries, effective July 1.
Since 1985, Partnerships With Industry has helped more than 12,500 San Diego County residents with job training, employment opportunities and community integration. PWI helps people with disabilities such as Down syndrome, cerebral palsy, epilepsy, autism, hearing and visual impairments, physical disabilities, traumatic brain injuries and mental illness reach their career goals by focusing on their abilities rather than their disabilities.
The local nonprofit touts itself as one of the first organizations in the state to provide support and training for employees with developmental disabilities. PWI's Chief Operating Officer, Brian Garbark, said that over the past five years PWI and PRIDE have had a collaborative relationship to increase workforce development in San Diego.
"As both organizations focus on providing employment opportunities with competitive wages for individuals with intellectual and developmental disabilities, we have been able to share some best practices that have been a great support to PWI's training and employment services programs," Garbark said.
PWI works with more than 250 businesses around the county, including Qualcomm, Pfizer, Compass Group, UC San Diego, San Diego Zoo and Legoland to name a few.
Similarly, PRIDE Industries, which is headquartered in Roseville, Calif., has a mission to create employment for people with disabilities, veterans, former foster youth and trafficking survivors.
The 55-year-old nonprofit, social enterprise connects people to meaningful opportunities in a variety of industries through partnerships at a local and national level.
AbilityOne Contract
A notable partnership for PRIDE Industries is with Naval Base San Diego through an AbilityOne contract. The AbilityOne Program is among the largest sources of employment in the United States for individuals who are blind or have significant disabilities.
Jeff Dern, president and CEO of PRIDE Industries said the program is designed to provide meaningful prospects for people with disabilities who face obstacles in the employment market, plus it offers employment with benefits and livable wages.
"For our employees with disabilities, these are more than jobs," Dern said. "They are a road to independence, self-reliance and a productive, purposeful life."
The AbilityOne program employs around 45,000 people who are blind or have significant disabilities, including approximately 3,000 veterans, according to the AbilityOne website. Additionally, the program has a big fiscal impact and supplied $3.9 billion in products and services to the Federal Government in FY2019.
"The positions provide a sense of accomplishment and an opportunity to support our nation's military service members while reducing the need for other types or Federal or State assistance," Dern said. "For employers, each AbilityOne contract serves to creates a more diverse, inclusive workforce."
According to PRIDE, this federal contract provides shipboard provisioning services at the Naval Base San Diego which employs 90 team members with disabilities.
Creating New Opportunities
By joining operations, these two nonprofits are looking to build on their existing relationships and programs to foster a more diverse workforce in the San Diego community.
For example, through an initiative called "Jay's Program" that was approved in 2019 by the San Diego County Board of Supervisors, PWI placed 20 paid interns throughout San Diego county government positions.
"Several of those individuals have been offered employment and others will follow as health and safety restrictions ease," Garbark said. "As the county is one of the region's largest employers, we have a tremendous opportunity to expand access to employment for individuals with disabilities."
Dern shared that PRIDE offers a complimentary job helpline that helps callers navigate their path to meaningful employment. Additionally, for San Digeo companies interested in helping PRIDE provide vocational training, job coaching, internships, job support technology and accommodations to people, they can contribute to The Michael Ziegler PRIDE Industries Foundation, which was named after the nonprofits previous CEO.
"This combination of organizations will mean that we can be the preferred choice for companies looking to hire motivated and trained employees," Dern said. "Our ongoing support ensures their success and maximizes independence in the workplace."
Going forward, PRIDE Industries will continue operations out of PWI's Mission Valley offices and plans on continuing its local programs in San Diego.